5 Big Factors That Make Arkansas a Good Place to Grow Your Potential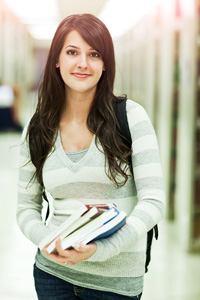 Is Arkansas one of America's best-kept secrets? A lot of the state's residents think so. And they have good reasons for feeling that way. Maybe you're one of those people yourself. Or maybe you've been exploring the option of building your future in this region. Either way, you can definitely benefit from learning more about the opportunities that other students and career-minded individuals have already discovered.
After all, right now is a good time to get in on the region's success. The Arkansas Economic Development Commission (AEDC) says that between 2014 and 2020, the state's population could expand by nearly 11 percent, which means that almost 3.3 million people could soon call Arkansas home. That kind of increase often creates new openings for educated professionals who have the right skills and also know where to look. In fact, the AEDC points out that almost half of all Arkansans have attended college.
So, what makes this Southern state so appealing to those who seek a fruitful career and satisfying life? Five of the most compelling factors include:
1. Expanding and Widely Varied Occupational Sectors
Multiple industries within Arkansas are thriving and experiencing strong growth. As a result, the job opportunities are fairly numerous and wide-ranging. In fact, between 2012 and 2022, nearly 136,000 new employment openings could become available throughout the state, according to the Arkansas Division of Workforce Services. Many of those jobs will be found in notable sectors such as:
Business administration and services—Did you know that more than 100 companies in the Fortune 500 have operations in this state? The AEDC says it's true. The commission also notes that Arkansas is home to over 140 international companies as well as nearly 200 regional and corporate headquarters (including for the world's biggest retailer), which collectively employ tens of thousands of people.
Information technology—A number of leading companies related to data management and software development are based in Arkansas. As a matter of fact, the proliferation of data centers keeps growing thanks to affordable utility costs, which are among the lowest in the country, according to the AECD.
Advanced manufacturing—From food products to aviation and aerospace, this industry has some of the most diverse sub-sectors within the state. And the AEDC notes that the industry supports about 13 percent of all jobs in the region, including jobs for many tradespeople and professionals like drafters and engineering technicians.
Transportation and logistics—Thanks to its relatively central location, Arkansas benefits from a very successful distribution sector that is growing and includes about 20 percent of the state's top 25 employers. In total, more than 80 companies in this industry provide jobs to over 85,000 of the state's residents, says the AEDC.
Health care—From 2012 to 2030, the state's population of people over the age of 60 could increase by 25 percent. So, like in other states, Arkansas' health and medical sector will need to expand and add new jobs in order to keep up with the increasing demand caused, in large part, by the higher ratio of older patients.
Just how much will the career fields within each of these sectors grow? That depends on the particular occupation. But to give you a better idea of how much employment growth might take place between 2012 and 2022, take a look at the following examples (all data from the Arkansas Division of Workforce Services):
Engine, turbine, and power equipment manufacturing workers—65.6 percent
Information security analysts—27.6 percent
Health care and social assistance workers—23.2 percent
Business support professionals—20.7 percent
Marketing managers—16.4 percent
Database administrators—12.7 percent
Application software developers—12.1 percent
Accounting, bookkeeping, and payroll specialists—9.9 percent
Architectural and engineering-related professionals—9.4 percent
Network systems administrators—6.2 percent
2. Regional Diversity
Little Rock, the capital city of Arkansas, is easily one of the most appealing places in the state. After all, the AEDC points out that it's been named as one of the best small to mid-sized cities to live in. And it ranks number two among America's fastest-growing regions, according to the City of Little Rock's website. That's why new companies continue to gravitate toward the city and its surrounding areas. The Little Rock Regional Chamber notes that more than a million people now reside within 50 minutes of Little Rock's downtown core.
But the Arkansas River Valley isn't the only region with great cities and places to explore. For example, the Ozarks region is home to the popular Fayetteville metro area, which is growing quickly and attracting a lot of new businesses. And the rest of the state, all the way east to the Mississippi River and south to the border with Louisiana, is full of smaller towns and cities as well as lush rural areas that each offer their own distinctive charms.
3. Affordability
Arkansas is great for students and those who are just beginning their careers thanks to the region's relative affordability. In fact, the overall cost of living in Arkansas is about 17 percent below the U.S. average. That means you could save more of the money you earn than in other places.
4. Friendly and Supportive People
For its geographic size, Arkansas still has relatively low population density compared to a lot of other states. And that leads to a lot of happy and friendly people. But even the larger metropolitan areas within the state have managed to retain their laid-back charm and Southern hospitality. It's common to see neighbors helping neighbors. Plus, you're likely to encounter plenty of smiles and heartfelt greetings even if you're new to the state. As a student or aspiring professional, that culture of friendliness could go a long way toward helping you succeed.
5. Quick Access to Amazing Outdoor Getaways
The people of Arkansas are proud of their state's beauty and natural geography, which is a lot more diverse than many realize. Just imagine being able to take a scenic break from school or work in one of the region's great wilderness areas. Maybe you'll hike in the timberlands, photograph wildlife, or paddle a canoe along a calm yet vibrant river. From rugged mountains to green river deltas, plenty of places for outdoor adventure or stress-free exploration are always close by.