Colleges and Trade Schools in Arkansas
By Publisher
| Published
| Last Updated
Trade schools in Arkansas provide focused training that can help you become workplace-ready. And with its excellent affordability and diverse mix of growing career sectors, this state is a great place to pursue vocational education.
---
Education & Training in Arkansas
You can get closer to the future you want by pursuing an Arkansas career education. Completing post-secondary training in this state has numerous advantages.
Key Benefits of the Region for College Students
Greater chance for more personalized instruction: At public two-year colleges in Arkansas, the ratio of students to faculty members is lower than the national average.
More affordable education: Arkansas has the 13th-lowest average total cost for in-state tuition, fees, room, and board.
Low student debt: The average debt level among college graduates in Arkansas is lower than all but 11 other states, according to the Institute for College Access & Success.
Costs
The final price tag for your education depends on several factors. However, based on 2018-2019 data from the National Center for Education Statistics (NCES), the average tuition and fees at four-year schools in Arkansas break down this way:
Public schools: $8,391 (in-state); $20,825 (out-of-state)
Private schools: $23,179
Tuition and fees may be lower at two-year institutions.
When it comes to room and board, the same NCES data reveals the average costs as follows:
Public schools: $9,586
Private schools: $8,385
---
---
Trade School Accreditation
Accreditation serves as evidence that a school has been evaluated and approved by an independent agency. It also indicates that eligible students can receive federal financial aid to attend the school.
Schools can be regionally or nationally accredited. In Arkansas, the regional accrediting agency is the Higher Learning Commission. Trade schools typically apply for national accreditation from the Accrediting Commission of Career Schools and Colleges.
Private career colleges must also be licensed by the Arkansas State Board of Private Career Education to operate in the state legally.
Financial Aid for Arkansas Students
The Arkansas Department of Higher Education (ADHE) administers several scholarships and grants that can help eligible students with their educational costs.
For instance, the Arkansas Future Grant (ArFuture) covers tuition and fees for students pursuing certificates or associate degrees in designated fields at public institutions in Arkansas. It's available to both full- and part-time students and is awarded on a first-come, first-serve basis.
The Academic Challenge Scholarship provides $1,000 for the first year of college, with awards getting progressively larger as a student moves through a program. The maximum award amount is $5,000. Eligibility requirements include being a resident of Arkansas pursuing a degree or certificate at an approved school. More than 32,000 students benefited from this scholarship in the 2018-2019 academic year.
In order to apply for these programs or other forms of financial assistance, you must fill out the Free Application for Federal Student Aid (FAFSA) each year.
---
FAQs About Being a Student in Arkansas
What are living costs like in Arkansas?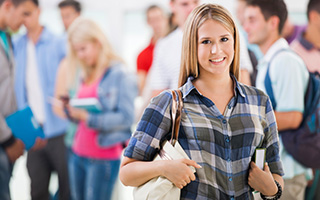 Arkansas boasts the third-lowest cost of living in America. Here, a studio apartment rents for $536 per month on a median basis, while a one-bedroom unit costs $576. Those figures are more than 65 percent lower than the comparable national medians.
What's the deal with transportation?
Even though many people drive their own vehicles, the average one-way commute time in Arkansas is significantly shorter than the national average.
Students can also opt for public transit, often at discounted prices. For instance, the Rock Region Metro in Little Rock has agreements with some colleges that give students free access to its buses and streetcars. Students at the University of Arkansas in Fort Smith can take advantage of reduced fares when they show their student ID. And Razorback Transit offers free rides around the UA campus in Fayetteville as well as to off-campus shopping outlets.
What are other career-building opportunities available in Arkansas?
Young Arkansans can get involved in different organizations dedicated to helping members expand their networks, connect with industry pros, and boost their leadership abilities. Examples include:
---
Schools Near Arkansas
Sponsored Listings
---
---
Industry Information
Multiple industries within Arkansas are thriving and experiencing strong growth. As a result, job opportunities are numerous and wide-ranging.
Fastest-Growing Industries
The industries listed below are set to experience the highest rates of employment growth in the 2018-to-2028 period, according to the Arkansas Division of Workforce Services:
Fabric mills (189.5%): This rapidly expanding sub-sector includes facilities that weave, braid, finish, or manufacture things like clothing, blankets, towels, and nets.
Grantmaking and giving services (53.7%): Organizations that focus on raising money for social, cultural, educational, or other causes are expected to have a greater need for staff.
Other ground passenger transportation (40.1%): The growing need to provide point-to-point shuttle services and transportation for elderly or disabled Arkansans will lead to more job openings in the years ahead.
Home health care services (35.2%): Keeping people healthy and safe in their own homes will generate demand for skilled workers in several areas, including nursing, physical therapy, nutrition, and counseling.
Medical and diagnostic laboratories (32.7%): Workers with the skills to analyze biological samples or produce diagnostic images will likely see increased demand for their expertise.
Careers Related to the Industries Above
Average Annual Wages
Fundraising managers

Diagnostic medical sonographers

Licensed practical nurses

Textile, apparel, and furnishings workers

Passenger vehicle drivers
Other Key Industries
According to the Arkansas Economic Development Commission, other sectors that drive the state's economic progress include:
Aerospace and defense: Arkansas is home to an Air Force base and dozens of defense contractors and maintenance, repair, and overhaul (MRO) facilities. Almost 2,500 residents work as certified aircraft mechanics, and nearly 8,300 have jobs related to aerospace and defense manufacturing. Aircraft parts are the state's top export, generating more than $1.5 billion in 2017 alone.
Corporate and shared services: Several Fortune 500 companies have their headquarters in Arkansas, including Walmart, J.B. Hunt Transport Services, Tyson Foods, and Dillard's. Over 32,000 state residents are involved in managing companies and enterprises.
Food and beverage production: Arkansas hosts 360 food and beverage firms that collectively employ more than 55,000 people. This sector grew by 13 percent over a four-year period. Arkansas has the highest concentration of food processing workers in the country.
Logistics and distribution: With thousands of miles of highways, rail lines, and waterways, Arkansas is a natural choice for companies looking to move their products around the country. The state features 80 distribution centers and 22 major trucking companies. In total, more than 85,000 Arkansans work in this sector.
Careers Related to the Industries Above
Average Annual Wages
Financial managers

Logisticians

CNC tool programmers

Aircraft mechanics

Food processing workers
Career Information
Some of the fastest-growing occupations in Arkansas are in health care, technology, and textiles. But abundant opportunities are also expected to emerge in areas like trucking, accounting, and management.
Job Growth
8.4% from 2018 to 2028
Job Openings
Yearly Average
Average Salary
(all occupations)
Population

Number of Employers

Key Industries
Aerospace and defense, corporate and shared services, food and beverage production, logistics and distribution
Sources
Arkansas Division of Workforce Services
U.S. Bureau of Labor Statistics
U.S. Census Bureau
Arkansas Economic Development Commission
Fastest-Growing Careers
According to the Arkansas Division of Workforce Services, the following occupations are expected to have the most significant employment growth rates between 2018 and 2028. Unless otherwise specified, wages are based on Bureau of Labor Statistics (BLS) data for Arkansas.
Fundraisers (41.2%): Inspire people to donate to an organization by coordinating special events or developing promotional campaigns. A bachelor's degree is typically required.
Average yearly wage: $50,000
Occupational therapy assistants (39%): Help patients boost their ability to carry out basic daily work or home tasks by assisting with therapeutic exercises or demonstrating how to use adaptive equipment. You must complete an associate degree and become licensed by the Arkansas State Medical Board.
Average yearly wage: $61,990
Speech-language pathologists (37.5%): Evaluate and treat patients who have difficulties with communicating or swallowing. Becoming licensed by the Arkansas Board of Examiners for Speech-Language Pathology and Audiology requires completing a master's degree and passing a national exam.
Average yearly wage: $74,360
Information security analysts (37.3%): Assess an organization's security vulnerabilities, implement measures to safeguard data, and develop disaster recovery plans. You will likely need a bachelor's degree.
Average yearly wage: $83,930
Extruding and forming machine setters, operators, and tenders for synthetic and glass fibers (36%): Run and monitor the machines that turn liquid polymer, fiberglass, or rayon into long strands of fiber. Training is typically done on the job.
Good-Paying Careers With the Most Yearly Job Openings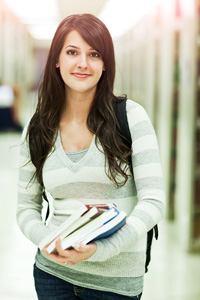 Plenty of positions become available in Arkansas each year that pay more than the state average wage. Still, you may need training beyond high school to compete for them. Check out a few of the top examples, drawn from state projections and BLS wage estimates:
Heavy and tractor-trailer truck drivers (4,689 yearly openings): Transport cargo in big rigs over long distances. To get a commercial driver's license (CDL) in Arkansas, you must be a certain age, pass written exams and driving skills tests, and meet medical requirements. CDL training at a trade school can be beneficial.
Average yearly wage: $44,250
General and operations managers (2,138 yearly openings): Keep an organization running efficiently by organizing and overseeing its daily functions. Most professionals at this level have bachelor's degrees, along with several years of industry experience.
Average yearly wage: $89,710
Insurance sales agents (1,961 yearly openings): Explain the details of different policies and help people select the best coverage for their needs. You must complete pre-licensing training, submit to a background check, and pass an exam before becoming licensed by the Arkansas Insurance Department.
Average yearly wage: $62,580
Registered nurses (1,853 yearly openings): Take on one of the most visible and hands-on roles in the health care team. Earning the necessary license from the Arkansas State Board of Nursing requires graduating from an approved program and passing a national exam.
Average yearly wage: $61,330
Accountants and auditors (982 yearly openings): Keep tabs on an organization's financial dealings and make sure all records are accurate, complete, and in compliance with government regulations. You will likely need a bachelor's degree.
Average yearly wage: $66,450
---
A More Fulfilling Future Can Begin Here
With the career-focused training available from trade schools in Arkansas, your potential could expand beyond what you thought was possible.