Vocational & Trade Schools in Arizona
By Publisher
| Published
| Last Updated
This state is full of opportunities. Vocational and trade schools in Arizona focus on helping students develop skills for a wide range of growing vocations. Health care, technology, and business represent just a sample of the many career sectors expanding rapidly in the region.
---
Education & Training
By attending a post-secondary institution in Arizona, you can enjoy a number of significant advantages.
Key Benefits of the Region for College Students
Free money for school: The Arizona Commission for Postsecondary Education has details about a couple of state grants that can help qualified students lower their educational expenses.
Low student debt: A study by the Institute for College Access & Success found that Arizona had the seventh-lowest average debt level among graduates of public and non-profit colleges in 2017.
Rapid job growth: Arizona is projected to see double-digit employment growth between 2016 and 2026, according to the OEO. And Phoenix ranked among the best cities for jobs in 2020.
Costs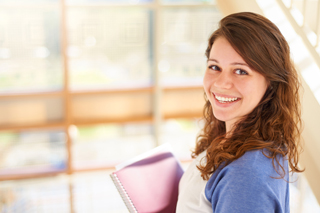 A host of variables can influence the cost of your education. But according to National Center for Education Statistics (NCES) data from 2017-2018, the following are the average tuition and fees at Arizona's four-year institutions:
Public schools: $10,557 (in-state); $26,067 (out-of-state)
Private schools: $13,487
At two-year schools, tuition and fees may be lower than the above figures.
The average cost of room and board at Arizona schools is as follows, based on the same NCES data:
Public schools: $12,073
Private schools: $9,452
Financial Aid in Arizona
Financial aid for college comes in several formats and from a variety of sources. Loans, grants, scholarships, loan repayment programs, and work-study programs are offered by government, private, academic, and public non-profit organizations. So, with so many potential options, where do you start?
Federal Financial Aid
Federal government aid is one of the first areas you should start with when looking for help paying for college. The Free Application for Federal Student Aid (FAFSA) identifies which loans, grants, and work-study or repayment programs you qualify for at the national level. This article on financial aid explains much more about the different types of financial assistance programs and which could benefit you.
State Financial Aid
The Arizona Commission for Postsecondary Education (ACPE) oversees two state financial aid programs:
Arizona Teacher Student Loan Program
Available to Arizona residents training to become teachers
Need-based, forgivable loan of up to $7000 per academic year, for a max of three years
Recipients must be pursuing a credential in math, science, or special education OR work for a set period at selected public schools after graduation
Arizona Leveraging Educational Assistance Partnerships (AzLEAP)
Open to residents of Arizona enrolled at least half-time as an undergrad at an accredited post-secondary school
Awards are based on need and reserved for students with significant financial hardship
Award amounts max out at $2,500 per academic year
Local, National, and Institutional Financial Aid
Colleges, universities, and trade schools often offer their own financial aid services, including substantial awards. Some candidates even earn "full-ride" scholarships that cover the entire cost of their program. Academic reps and advisors can tell you what aid you're eligible for and how to apply. They can also provide guidance on how to find scholarships from non-government and non-school sources.
Students can get additional financial assistance through both local and national programs. Candidates' eligibility can be determined by a diverse range of factors, including their academic major, GPA, ethnicity, financial need, and other criteria that can be very individual. Set up a meeting with an academic or financial aid counselor at a school you're interested in to find out how to best explore your options.
It's also worth noting that the Arizona Community Foundation (ACF) awards millions of dollars each year in scholarships funded by charitable donations. With more than 100 scholarship options, the ACF can tell you which ones you're eligible for with a single application.
---
---
FAQs About Being a Student in Arizona
How affordable are living costs in Arizona?
Overall, the cost of living is slightly higher than the U.S. average. You can expect to spend $788 for a studio apartment or $889 for a one-bedroom unit in terms of median monthly rents in the state.
What's the transportation situation?
Valley Metro is the Phoenix area's regional transit system whose buses and light rail vehicles traverse more than 500 square miles. Students who attend participating universities and colleges can qualify for discounted passes.
Valley Metro services cover:
Avondale
Buckeye
Chandler
El Mirage
Fountain Hills
Gilbert
Glendale
Goodyear
Maricopa County
Mesa
Peoria
Phoenix
Scottsdale
Surprise
Tempe
Tolleson
Wickenburg
Youngtown
And in Tucson, Sun Tran operates 40 bus routes that offer convenient access to the area's post-secondary institutions.
What other resources for students should I know about?
Phoenix-area residents can take advantage of the College Depot program at the Burton Barr Central Library. Through a phone or videoconferencing appointment, you can get free one-on-one help with identifying college scholarship opportunities, applying for financial aid, and more.
Arizona State Authorization and Accreditation
State Authorization
Arizona is a participating state in the National State Authorization Reciprocity Agreements (NC-SARA), which ensures a certain standard for distance learning programs of authorized schools. With a common standard set for online program quality and expectations, schools can expand to offer programs in partner states.
The Arizona State Board for Private Postsecondary Education oversees the licensure and regulation of private trade schools, colleges, and universities in the state.
Accreditation
Accreditation is a major indicator of quality in post-secondary school or program and is usually required to receive awards, financial aid, and state authorization. It's essential to understand what accreditation is, who offers it, why it matters, and what it means for your training path. This detailed but easy-to-understand explanation of accreditation can help fill in any gaps in your knowledge and empower you with information that can help you pick a great school.
---
Arizona Schools
Sponsored Listings
---
---
Industry Information
An interesting mix of sectors makes up Arizona's economic base. You can find some of the most promising opportunities in areas like health care, entertainment, technology, and skilled trades.
Fastest-Growing Industries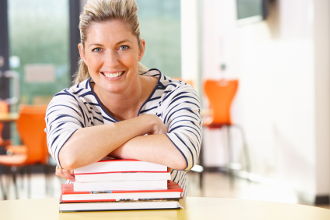 Projections from the Arizona Office of Economic Opportunity (OEO) indicate that the following industries should see the fastest job growth rates between 2016 and 2026:
Warehousing and storage (53.8%): Ensuring that goods are properly and securely stored in Arizona facilities will require a growing number of workers in the years ahead.
Social assistance (51.9%): The state will continue to need more professionals to help residents who are struggling with addiction, unemployment, mental health, or other challenges.
Nursing and residential care facilities (47.7%): Specialized homes dedicated to ensuring the well-being of elderly or disabled Arizonans are expected to experience an increased need for staff.
Ambulatory health care services (45.8%): This rapidly growing subsector encompasses a huge range of facilities that provide care on an outpatient basis, including dental offices, medical labs, physical therapy clinics, and more.
Specialty trade contractors (39%): Skilled tradespeople who can construct, renovate, or repair Arizona's buildings and other structures will likely see heightened demand for their expertise.
Careers Related to the Industries Above
Average Annual Wages
Licensed practical nurses

Electricians

Child and family social workers

Dental assistants

Shipping and receiving clerks
Other Key Industries
According to the Arizona Commerce Authority (ACA), some other notable industries that are generating opportunities throughout the state include:
Aerospace and defense: Arizona is a major player in this sector, with several military installations and one of the biggest maintenance, repair, and overhaul (MRO) facilities worldwide. Companies also manufacture a wide range of critical components and products throughout Arizona, including helicopters, propulsion engines, aircraft fuel tanks, and avionics systems.
Bioscience and health care: More than 320,000 people work in Arizona's bioscience research institutions and health care facilities. Banner Health is the state's largest private employer. And bioscience and medical device companies like AstraZeneca, Medtronic, and Sanofi-Aventis all have operations here.
Film and TV: A long list of movies and television shows take advantage of Arizona locations and production facilities. And OEO projections reveal that producers, directors, camera operators, and set designers are expected to see employment growth of 10 percent or more between 2016 and 2026.
Technology: Many Arizona companies focus on producing things like semiconductors and software. The state also plays host to over 50 major data centers. According to a CompTIA report, Arizona added close to 8,000 tech jobs just between 2018 and 2019. The report also projects that tech occupations in the state will grow by 22 percent between 2018 and 2028—the country's sixth-fastest rate.
Careers Related to the Industries Above
Average Annual Wages
Biochemists

Computer network support specialists

Camera operators

Industrial machinery mechanics

Set and exhibit designers
Career Information
Health-related occupations dominate the list of rapidly growing careers in Arizona. But plenty of well-paying opportunities are also expected to open up in fields like business and technology.
Job Growth
18.6% from 2016 to 2026
Job Openings
Yearly Average
Average Salary
(all occupations)
Population

Number of Employers

Key Industries
Aerospace and defense, bioscience and health care, film and TV, technology
Sources
Arizona Office of Economic Opportunity
U.S. Bureau of Labor Statistics
U.S. Census Bureau
Arizona Commerce Authority
Fastest-Growing Careers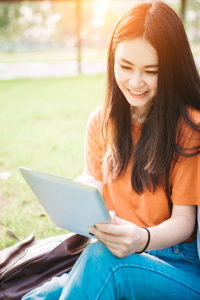 OEO projections show that between 2016 and 2026, the occupations below should experience the most rapid employment growth rates. Wages are drawn from Bureau of Labor Statistics (BLS) data for Arizona.
Home health aides and personal care aides (67.2%): Provide basic in-home health services and/or help with daily activities like bathing, dressing, cooking, and housekeeping. If you plan to work for an agency certified by Medicare, you'll need to complete a short training course.
Average yearly wage: $26,050
Nurse practitioners (57.9%): Function as an independent health care provider who can examine patients, order tests, and prescribe medication. You must become a registered nurse, complete a master's degree, and obtain national certification to get the required state license.
Average yearly wage: $111,480
Physician assistants (57.3%): Work in collaboration with a doctor to provide comprehensive care for medical patients. To qualify for a license from the Arizona Regulatory Board of Physician Assistants, you'll need to complete a master's degree program and pass a national exam.
Average yearly wage: $109,640
Genetic counselors (52.5%): Assess the risk of people having or developing inherited medical conditions and supporting affected patients. A master's degree is required. Many employers look for candidates who are certified by the American Board of Genetic Counseling or the American Board of Medical Genetics and Genomics.
Average yearly wage: $82,150
Statisticians (51.3%): Use mathematical theories to extract meaningful insights from collections of data. You may need a master's degree, but some positions are open to candidates with a bachelor's degree.
Average yearly wage: $88,820
Good-Paying Careers With the Most Yearly Job Openings
Every year across Arizona, thousands of good-paying jobs become available. However, you'll need postsecondary training to take advantage of them. Based on OEO projections and BLS wage data, some of the top examples include:
General and operations managers (6,115 yearly openings): Be responsible for guiding an organization's forward progress by overseeing its daily activities. You will likely need a bachelor's degree along with a few years of relevant experience in your particular industry.
Average yearly wage: $106,870
Registered nurses (5,541 yearly openings): Provide essential care to ill and injured patients in a wide variety of settings. Becoming licensed in Arizona requires completing an approved program and passing a national exam.
Average yearly wage: $78,330
Accountants and auditors (2,399 yearly openings): Document an individual's or organization's financial activities and ensure all records are complete and accurate. A bachelor's degree is the usual minimum requirement.
Average yearly wage: $73,450
Applications software developers (1,500 yearly openings): Create and adapt software programs that consumers use on smartphones, computers, laptops, and other devices. Many people in this profession hold bachelor's degrees, but not all employers require one.
Average yearly wage: $100,730
Market research analysts (1,492 yearly openings): Evaluate consumer behavior and other market conditions to determine what people want to buy and what companies should charge for those products. A bachelor's degree is typically necessary.
Average yearly wage: $63,140
---
Vocational Colleges Help Many Arizonans Succeed
Through convenient, hands-on training at trade schools in Arizona, people in this state can develop skills that good employers want.