---
---
6 Major Vocational Sectors That Show Arizona's High Job Growth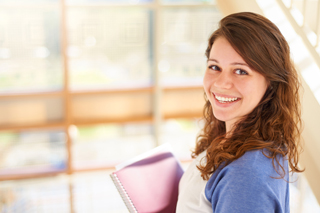 As far as career-friendly states go, Arizona is hard to beat. The region isn't just an easy place to live thanks to its warmth and abundance of sunshine; it also has the distinction of being one of America's fastest-growing states. In fact, the Office of Economic Opportunity (OEO) estimates that the state's population could total almost 10.1 million people by 2050—an increase of more than 2.8 million people from 2020. And that expansion is likely to create a lot of extra advantages for both aspiring and experienced professionals.
For example, personal income in Arizona is projected to grow by almost 18 percent from 2020 to 2023. In addition, quite a few industries are poised to keep adding jobs throughout the state. The OEO says that between 2016 and 2026, at least 542,795 new job openings could become available. From Flagstaff in the north to Greater Phoenix and Tucson in the south, many of Arizona's cities are set to contribute to the expansion.
That's why it can pay to explore much more than the state's breathtaking deserts, mountains, and canyons. As someone who wants to build a better future, you might want to explore some of the state's most thriving career sectors. Start by checking out the following:
1. Health Care and Biomedical Technology
The need for additional health and medical professionals is rising in almost every state, and Arizona is no exception. With its rapidly growing population, this region continues to generate more demand for health care. Data from the OEO shows that the Phoenix area alone is expected to add over 26,000 health care jobs between 2016 and 2026.
But the state is also a major player in the bioscience and medical equipment industries. According to the Arizona Bioindustry Association, more than 1,300 bioscience companies operate within Arizona while supporting almost 25,700 jobs.
All of the above facts are why Arizona career-seekers are likely to see opportunities grow across a wide range of vocations in these sectors. For example, take a look at how much employment could expand in the following occupations between 2016 and 2026, according to the OEO:
Physical therapist assistants—50.8 percent
Medical assistants—45.5 percent
Occupational therapy assistants—43.8 percent
Phlebotomists—43.7 percent
Medical secretaries—40.9 percent
Surgical technologists—35.4 percent
Medical lab technicians—34.7 percent
Health information technicians—33.2 percent
Dental hygienists—33 percent
Dental assistants—32.9 percent
Licensed practical nurses—32.2 percent
Massage therapists—28.7 percent
Veterinary techs—27 percent
Pharmacy technicians—26.2 percent
2. Skilled Trades
As Arizona grows, so does the demand for new buildings and infrastructure. In addition, more people results in more cars, more recreational vehicles, more demand for electricity, and more air conditioning and refrigeration.
Thankfully, Arizona has a budding renewable energy sector, which will continue to generate a larger and larger portion of the state's energy needs. Arizona already has enough installed solar power to provide electricity to more than 578,000 homes.
All of those things require the services of skilled tradespeople for construction, installation, maintenance, or repair. And that's why many of the trades in Arizona are projected to experience a lot of job growth from 2016 to 2026. For instance, check out how much the OEO says employment could grow in these trades:
HVAC technicians—41.6 percent
Electricians' helpers—36.2 percent
Electricians—29.3 percent
Welders—20.7 percent
Diesel engine specialists—14.2 percent
Automotive service technicians—7.7 percent
3. Information and Manufacturing Technologies
Arizona benefits greatly from its large and diverse information technology and high-tech manufacturing sectors. These industries provide services or make products related to everything from software and data management to aerospace systems, semiconductors, optics, photonics, and other electronics. According to the Arizona Commerce Authority, they are made up of several thousand different companies that collectively employ hundreds of thousands of Arizonans.
Plus, job growth within these sectors of Arizona's economy could, in many cases, occur more rapidly than the nationwide average for years to come. Just look at the expected employment growth between 2016 and 2026 for the following high-tech vocations, according to the OEO:
Application software developers—40.3 percent
Information security analysts—37.6 percent
Electrical and electronics drafters—22.6 percent
Web developers—21.2 percent
Network and computer systems administrators—14.2 percent
4. Design and Media Arts
This state has become a great place for entrepreneurs and innovative start-ups. Along with established businesses and those that are expanding and adding new operations within the region, they generate a lot of demand for the services of creative pros. After all, marketing, advertising, interior design, and other business needs often require people with special talents.
That's one reason why the OEO says that the number of job openings for art and design workers in Arizona could increase by eight percent from 2016 to 2026. And check out the projected employment growth for these specific examples:
Set and exhibit designers—15.5
Commercial and industrial designers—10.9 percent
Graphic designers—10.6 percent
Interior designers—8.5 percent
Multimedia artists and animators—6.2 percent
5. Business and Finance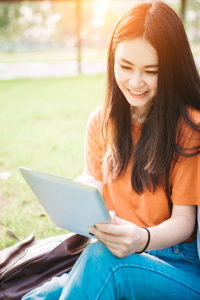 Since Arizona is known as a very business-friendly region, new opportunities continue to arise for people who have the right training and educational backgrounds. The Greater Phoenix area, especially, is often regarded as one of America's best places for business. It's a large and thriving metropolitan area that includes cities in Maricopa County such as Glendale, Tempe, Scottsdale, and Mesa, along with several other vibrant cities.
OEO data shows that, statewide, thousands of different establishments related to professional, financial, and business services directly support more than 600,000 jobs. And from 2016 to 2026, that number is projected to increase. For example, consider these job growth projections for that period:
Financial managers—32.2 percent
Administrative services managers—22.5 percent
Paralegals and legal assistants—20.6 percent
Human resources managers—20 percent
Accountants and auditors—19.2 percent
Sales managers—16.2 percent
Office and administrative support occupations—12.8 percent
6. Leisure, Hospitality, and Tourism
To say that Arizona is full of spectacular scenery would be an understatement. Major tourist attractions like the Grand Canyon, Monument Valley, Meteor Crater, and Antelope Canyon represent only a fraction of the state's diverse beauty. It's a big reason why, according to the Arizona Office of Tourism, about 45.5 million people visited the state in 2018 alone. That helped support jobs for about 192,000 Arizonans.
Of course, visitors to Arizona also come for the warm and sunny weather. And many of them dine out at restaurants, visit museums, get spa and beauty treatments, and play multiple rounds of golf. (Did you know that the Greater Phoenix region has over 300 golf courses?) As a result, OEO data shows that employment is expected to rise for many kinds of leisure- and tourism-related vocations between 2016 and 2026. Look at the following examples:
Chefs and head cooks—26 percent
Bakers—21.3 percent
Skincare specialists—19.1 percent
Meeting, convention, and event planners—16.9 percent
Cosmetologists—9.6 percent
---
Grab the Opportunity
Today is a great time to start discovering where your own interests might take you. Begin right now with a quick search for nearby colleges and trade schools in Arizona. Simply put your zip code into the program finder below to see good options in your area!
---