Colleges & Trade Schools in Phoenix, Arizona
By Publisher
| Published
| Last Updated
The technical and career-oriented training programs offered by vocational colleges and trade schools in Phoenix, Arizona, help students prepare for all kinds of occupations with good outlooks. Careers in health care, business, and technology are particularly noteworthy for their growth and income potential.
---
Education & Training in Phoenix
Students who attend colleges, universities, or technical schools in Phoenix are in prime locations for pursuing training, employment, and networking opportunities that can significantly expand their potential.
Key Benefits of the Area for College Students
A student-friendly social environment: With a median age of 36.9, Maricopa County has a younger population than both Arizona and the U.S. as a whole.
Plenty of chances for real-world experience: All kinds of private employers throughout the metro area provide student internships. And the city government offers many opportunities of its own, including in fast-growing sectors like human services.
Excellent career prospects after graduation: Phoenix is the sixth-best large city for jobs in America. You may have an easier time launching your career here compared to most other places.
Costs
Educational expenses at universities, technical colleges, vocational schools, and other post-secondary institutions depend on several different factors, such as the particular area of study and type of credential being pursued. However, the following amounts provide a rough idea of what students pay for tuition at four-year schools in the Phoenix metro area, based on 2019 median estimates from Data USA:
Public schools: $10,175 (in-state); $27,360 (out-of-state)
Private schools: $14,585
---
---
Trade School Accreditation
Independent organizations have evaluated accredited schools to ensure that they live up to acceptable standards of educational quality. To be eligible for financial aid from the federal government, students must enroll in post-secondary institutions accredited by regional or national agencies recognized by the U.S. Department of Education.
Phoenix-area colleges, universities, and trade schools generally pursue accreditation through the Higher Learning Commission (the regional accreditor) or through national accreditors such as:
Accrediting Commission of Career Schools and Colleges
Council on Occupational Education
Accrediting Council for Continuing Education & Training
Private institutions that provide education or vocational training beyond high school must be licensed to operate by the Arizona State Board for Private Postsecondary Education.
Financial Aid for Phoenix Students
Federal student aid is the primary source of educational funding assistance for people in this area. However, the state government currently administers two grant programs, including one for low-income residents of Arizona.
Phoenix-area students who meet eligibility requirements can also pursue scholarships through philanthropic organizations, businesses, professional associations, or, in some cases, their particular schools.
FAQs About Being a Student in Phoenix
How affordable is it to live off-campus in Phoenix?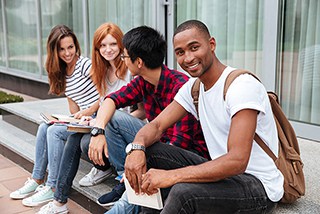 Overall, Phoenix has the fourth-lowest cost of living among America's largest metro areas. However, when it comes to monthly rent, people in Phoenix often pay more than other Arizona residents.
How can Phoenix college students save money on transportation?
An extensive public transit system services the Phoenix metro area. You can get a transit pass at a reduced price if you're enrolled full-time at one of the area's post-secondary schools that partner with Valley Metro. The transit provider also offers a vanpool program. By gathering a sizeable group of other commuters, you can split the monthly expense of driving a fully insured and well-maintained van.
Carpooling is another good option. ShareTheRide makes it easy to find carpool buddies in the Phoenix area.
Are there any other helpful resources for Phoenix-area students or graduates?
You can take advantage of free Wi-Fi outside many public facilities throughout the city. This free Wi-Fi can be handy if you need to study remotely but can't afford your own Internet connection.
And when it's time to start growing your professional contacts and finding potential mentors, it's worth becoming a member of one or more networking groups. Many groups currently exist in the Phoenix area.
---
Phoenix Schools
Sponsored Listings
---
---
Industry Information
A large variety of established and emerging industries provide good jobs for people in the Phoenix region. A few examples of standout sectors include health care and human services, technology, and various services related to business and commerce.
Fastest-Growing Industries
Based on 10-year projections from the Arizona Commerce Authority (ACA), employment in the city of Phoenix will grow fastest within the following sectors between 2018 and 2028.
Warehousing and storage (82.5%): Facilities that keep commercial goods securely stashed away (and often help prepare for their distribution) are expected to need rising numbers of workers.
Couriers and messengers (72.4%): A growing demand for the regional pickup and delivery of documents and small packages will likely create new positions for drivers, dispatchers, and similar types of laborers.
Social assistance (56.3%): As more need arises for community resources to help deal with poverty, hunger, domestic violence, addiction, mental health crises, and similar problems, additional human services professionals will be required.
Non-store retailers (53.8%): Companies that sell goods through catalogs, TV infomercials, or other means that don't involve fixed retail establishments are projected to create many new positions in the years ahead.
Nursing and residential care facilities (43.8%): Young people with disabilities and older adults require skilled nursing or assisted living services, leading to significant employment growth in this sector.
Careers Related to the Industries Above
Average Annual Wages
Logisticians

Licensed practical nurses

Light truck drivers

Customer service reps

Human service assistants
Other Key Industries
The Greater Phoenix Economic Council (GPEC) reported the following sectors are especially notable for their impact and future potential in the region.
High-tech innovation: This vast sector is full of exciting developments. For example, several companies in the Phoenix area are advancing driverless vehicle technologies. And many others are involved in fun, critical, or emerging areas like wearable devices, cybersecurity, software development, semiconductor manufacturing, and blockchain applications. It's why, according to a CompTIA report, Phoenix gained more than 42,600 technology jobs between 2010 and 2019.
Financial services: ACA projections show that Phoenix's finance and insurance industry's employment is expected to rise almost 16 percent from 2018 to 2028. Those jobs will add to what is already one of the nation's most important financial services center.
Health care and biomedical research: The Phoenix area has become a major destination for patients who want high-quality, leading-edge clinical treatments. And with ongoing research and several clinical trials being conducted, the region continues to supply new opportunities for skilled professionals. According to ACA projections, overall employment in the health care and social assistance sector is expected to grow nearly 38 percent between 2018 and 2028.
Aerospace: Several major companies in this sector, including Boeing and Honeywell Aerospace, have operations in the region. The Phoenix area has more jobs for aerospace engineering and operations techs than all but one other metropolitan area in the U.S.
Business services: Four companies in the Fortune 500 have their headquarters in Phoenix. And all kinds of other firms have large operations in the city or provide significant help to startups, individual entrepreneurs, or well-established businesses.
Careers Related to the Industries Above
Average Annual Wages
Aerospace engineers

Electronics engineers

Management analysts

Financial advisors

Medical assistants
Career Information
For workers in Phoenix, many of the best job prospects are related to business and health care. Post-secondary education is typically necessary for the most well-paying positions.
Job Growth
(city)
14% from 2018 to 2028
Job Openings
Yearly Average
(city)
Average Salary
(all occupations)
Population
(city)
Number of Employers
(Maricopa County)
Key Industries
High-tech innovation, financial services, health care and biomedical research, aerospace, business services
Sources
Arizona Commerce Authority
U.S. Bureau of Labor Statistics
U.S. Census Bureau
Greater Phoenix Economic Council
Fastest-Growing Careers
According to ACA projections for the city of Phoenix, the occupations below are anticipated to see employment expand at the fastest rates over the 2018-to-2028 period. Wage estimates are for the Phoenix-Mesa-Scottsdale metropolitan area and are based on Bureau of Labor Statistics (BLS) data.
Conveyor operators and tenders (63%): Contribute to the movement of materials in warehouses or on construction sites by controlling the speed of conveyor belts. You can get trained on the job, but employers often require a high school diploma.
Average yearly wage: $30,550
Home health and personal care aides (59%): Assist older adults or people who have disabilities with everyday tasks. Working for a Medicare-certified home health agency requires completing a short course.
Average yearly wage: $26,140
Statisticians (53%): Derive insights from collected numerical data to help companies or other types of organizations develop effective solutions to various challenges. The usual requirement is a master's degree, but positions in government may be open to those with a bachelor's.
Average yearly wage: $88,390
Occupational therapy assistants (51%): Carry out therapeutic plans designed to help people with injuries or disabilities become better at doing routine tasks in their everyday lives at home or work. You first need to complete an associate degree program in this field to qualify for licensure through the Arizona Board of Occupational Therapy Examiners.
Average yearly wage: $63,230
Good-Paying Careers With the Most Yearly Job Openings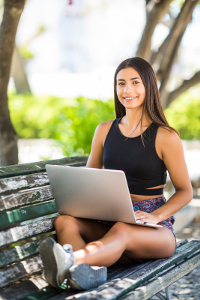 By completing some college-level education or trade school training, people in the Phoenix area can qualify for vocations that pay more than the average Arizona salary and have hundreds of available positions each year. BLS wage estimates and ACA projections reveal that the five occupations below are among the top examples.
General and operations managers (2,055 yearly openings): Preside over an establishment's resources and day-to-day functions. At a minimum, executives at this level generally have a bachelor's degree and significant industry experience.
Average yearly wage: $112,500
Registered nurses (1,737 yearly openings): Play a vital role in the evaluation, treatment, and overall care of medical patients. Becoming licensed requires completing a state-approved program in nursing and passing a national exam.
Average yearly wage: $79,200
Accountants and auditors (1,010 yearly openings): Track an organization's finances, maintain accurate records, and ensure that everything is in compliance with tax laws and other relevant regulations. People in this field generally get started with a bachelor's degree.
Average yearly wage: $74,610
Market research analysts and marketing specialists (827 yearly openings): Provide expert evaluation of targeted consumers, buying trends, and other market aspects in order to help companies develop effective promotional, pricing, and sales strategies. A bachelor's degree is the typical entry-level requirement.
Average yearly wage: $63,810
Applications software developers (767 yearly openings): Oversee the design, coding, testing, and updating of computer programs or mobile apps. Many employers prefer to hire developers with bachelor's degrees, but some people enter the field with academic credentials that take less time to earn.
Average yearly wage: $101,110
---
Trade School Can Help Maximize Your Opportunities
Technical colleges and trade schools in Phoenix, Arizona, often make learning in-demand skills enjoyable and convenient. Many vocational programs offer flexible class schedules, hands-on training with real-world equipment, extensive career services, and other advantages.