Why It's Smart to Get an Education in Phoenix
Variety in the Valley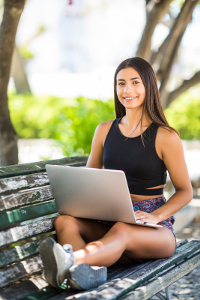 Phoenix is one of America's largest metropolitan areas, so it supports a wide variety of educational options. Whether your interest lies in career fields related to health and medical care, the arts, technology, skilled trades, cosmetology, or another area, you should be able to find a program designed to fit your life and schedule.
Endless Possibilities
Employers in this metro area generate career opportunities across multiple industries.
For instance, healthcare remains a vital sector to the Phoenix economy. In fact, about 15 percent of the area's jobs are related to healthcare. Many of the city's fastest-growing occupations are among them. Here are some examples based on projected job growth between 2016 and 2026, according to the State of Arizona's Office of Economic Opportunity (OEO):
The construction and building trades represent another major career sector. According to the OEO, between 2016 and 2026, the number of jobs in the construction industry is projected to increase by over 41 percent. Skilled pros such as HVAC technicians and brick and block masons are predicted to see substantial employment growth.
In addition, the Phoenix area is a hot spot for the technology sector. From 2016 to 2026, computer-related occupations are expected to grow in number by 21 percent. So, many companies are looking for experienced IT professionals to fill open positions. Examples include computer security analysts, network administrators, and other computer support pros.
A Phoenix on the Rise
Phoenix has one of the strongest economies in the U.S., and the future looks bright. That means you could benefit from a booming economy in a climate with plenty of sunshine. (On average, the area sees over 300 sunny days each year.) So take advantage of the exciting opportunities. Explore nearby training options by entering your zip code in the search tool below!
---