Alaska Trade Schools & Colleges
By Publisher
| Published
| Last Updated
Alaska technical and trade schools offer people like you the chance to expand their vocational possibilities and prepare for expanding opportunities. Resource extraction is big business here, but students can also benefit from pursuing careers in tourism, health care, business, and more.
---
Education & Training in Alaska
Students attending trade schools in Alaska can enjoy distinctive advantages that are not always immediately apparent.
Key Benefits of the Region for College Students
Free money for higher education: Eligible students can get help with their educational expenses through the Alaska Education Grant or the Alaska Performance Scholarship.
Affordable tuition and low student debt: Alaska ranks within the top 20 states that have the lowest in-state tuition at public institutions and comes in at number 12 for states with the lowest student debt among graduates.
Costs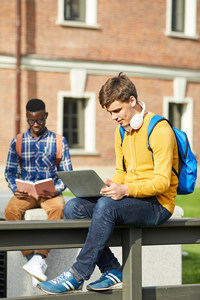 How much your education will cost depends on many variables, including the type of program you choose and the institution you enroll in. Below are the average tuition and fees at four-year schools in Alaska, according to National Center for Education Statistics (NCES) data from the 2018-2019 academic year:
Public schools: $8,396 (in-state); $24,454 (out-of-state)
Private schools: $19,315
The same data shows that room and board average costs at Alaska schools break down this way:
Public schools: $11,167
Private schools: $7,473
Financial Aid and Scholarships
Federal aid
The U.S. government offers a variety of loans, awards, and repayment programs to post-secondary students. The Free Application for Federal Student Aid (FAFSA) can be completed online and will determine your eligibility for the different types of financial assistance offered through the government. You will have the chance to review the offers available to you from each school to simplify your decision of where to attend. This detailed breakdown of federal financial aid options can help clarify what's available to you.
State aid
The Alaska Commission on Postsecondary Education (ACPE) lists the following major financial aid options available within the state:
Available to Alaskan students attending a post-secondary school, either in-state or out-of-state
Low-cost option with a fixed interest rate and no fees
Students attending at least half-time can defer repayment
Available to families and family members who would like to borrow on behalf of a student attending a post-secondary school in-state or out-of-state
Low-cost option with no fees, a fixed interest rate, and other repayment options and incentives
For Alaska residents who have at least $7500 of student loan debt
Provides a low-cost loan consolidation and repayment option
Allows you to choose your repayment term
Offers a fixed interest rate and no fees
Provides need-based assistance
Awards given can range from $500 to $4000 per academic year
Available to high school students planning to attend post-secondary school
Offers three tiers of awards that are based on GPA, ACT and SAT scores, and completing a specific curriculum in high school
Awards can pay up to $4755 per year
Additionally, many more grants, scholarships, loans, and other financial aid options are available in Alaska through various organizations, businesses, and schools. Eligibility for these awards can hinge on a wide range of criteria, including academic, athletic, or artistic performance, test scores, personal traits, life circumstances, and a lot more.
The Alaska Community Foundation lists and provides information on many additional grants and scholarships available from non-profit organizations.
Along with filling out the FAFSA, meeting with an academic advisor can be an excellent way to identify what state-provided assistance you might qualify for.
Local, national, and institutional aid
Many awards and financial aid programs are available at a national and local level from both schools and private organizations. Meeting with an academic advisor to discuss your unique qualifications is a simple way to choose what to apply for and know what you can expect from each option.
FAQs About Being a Student in Alaska
What are living costs like in Alaska?
The overall cost of living in Alaska is higher than the U.S. average. In this state, the median monthly rent is $806 for a studio apartment and $881 for a one-bedroom unit. Both of those figures are more than seven percent lower than the comparable national medians.
Is public transportation available?
Yes. Alaska has 14 different public transit providers that service communities like Anchorage, Fairbanks, Juneau, the Kenai Peninsula, and more. Plus, students at certain colleges and universities in Anchorage are eligible to ride for free as part of the U-Pass program.
What other resources can students take advantage of?
The Statewide Library Electronic Doorway (SLED) provides Alaska residents with access to a wealth of books, journals, and databases that can support their post-secondary studies. It also connects to LearningExpress, which offers help with skills improvement and job search techniques.
Alaska State Authorization and Accreditation
State Authorization
The Alaska Commission on Postsecondary Education is responsible for the authorization of schools to operate in the state. The ACPE assesses and monitors a school's quality regarding finances, ethics, program content, and more. The ACPE also takes care of all matters related to the State Authorization Reciprocity Agreement (SARA), which ensures the consistency of distance education across member states.
Accreditation
Institutional accreditation is an essential factor to check for when looking for a program. Accreditation is confirmation that a school or program meets the standards of a specific accrediting organization. This detailed guide to accreditation in the U.S. provides additional information on accrediting bodies and explains the importance of proper accreditation.
---
Alaska Schools
Sponsored Listings
---
---
Industry Information
The Alaskan economy is largely based on natural resources, but sectors like tourism and health care also provide promising employment opportunities.
Fastest-Growing Industries
The subsectors listed below should see the most rapid rates of job growth between 2016 and 2026, according to projections from the State of Alaska Department of Labor and Workforce Development:
Ambulatory health care services (25%): The rapid growth in outpatient services means that facilities like medical clinics, diagnostic centers, and dental offices will probably experience a greater need for staff.
Hospitals (23.6%): Alaska will also see an increased need for professionals with the skills to provide assessment and treatment services to patients who are formally admitted to hospitals.
Mining, other than oil and gas (16.9%): Workers who can contribute to the extraction of resources like gold, silver, lead, copper, coal, and zinc could find greater demand for their expertise in the years ahead.
Accommodation (9.4%): The ongoing need to provide short-term lodging for Alaska's tourists could lead to more opportunities for hotel managers, front desk clerks, housekeepers, and related workers.
Food services and drinking places (8.8%): Tourists and locals alike enjoy meals and beverages in the state's restaurants, cafeterias, and bars, which is why this subsector is expected to keep growing.
Careers Related to the Industries Above
Average Annual Wages
Radiologic techs

Lodging managers

Continuous mining machine operators

Dental assistants

Restaurant cooks
Other Key Industries
The Resource Development Council for Alaska notes that in addition to mining, other major pillars of the state's economy include:
Oil and gas: Oil production contributed $2.7 billion to state revenues in 2019. This sector accounts for 25 percent of all jobs in Alaska. What's more, annual wages in this sector are more than twice as high as the state average.
Tourism: People from around the world are drawn to Alaska's spectacular natural wonders. More than two million travelers came to Alaska between May and September of 2019, spending money on lodging, food, sightseeing tours, and more. In fact, about 10 percent of jobs in the state are related to tourism.
Fishing: Seafood is the state's biggest export, generating over $5 billion each year. This sector provides direct jobs for 58,700 Alaskans in more than 200 communities.
Forestry: The state has 129 million acres of forested land, and its mills produce things like lumber, shingles, railway ties, and more. Plus, the average wage in forestry is almost $10,000 more than the average for other private-sector jobs.
Careers Related to the Industries Above
Average Annual Wages
Oil drill operators

Food service managers

Roustabouts (Oil & Gas)

Forestry supervisors

Tour guides
Career Information
Many of the most rapidly growing occupations in Alaska are in the health care sector. But fields like business and the skilled trades are also expected to yield large numbers of good-paying positions.
Job Growth
5.1% from 2016 to 2026
Job Openings
Yearly Average
Average Salary
(all occupations)
Population

Number of Employers

Key Industries
Mining, oil and gas, tourism, fishing, forestry
Sources
State of Alaska Department of Labor and Workforce Development
U.S. Bureau of Labor Statistics
U.S. Census Bureau
Resource Development Council for Alaska
Fastest-Growing Careers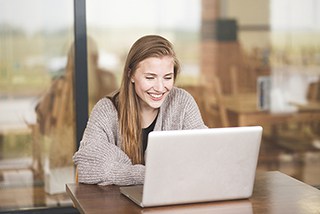 Projections from the state labor department indicate that over the 2016-to-2026 period, the careers listed here should see the fastest rates of job growth (among occupations with 100 workers or more). Wages are based on Bureau of Labor Statistics (BLS) estimates for Alaska.
Farmworkers and laborers for crops, nurseries, and greenhouses (100%): Contribute to the planting, growing, and harvesting of potatoes, barley, and other commodities. On-the-job training is the usual way to get started.
Average yearly wage: $32,320
Home health aides (27.1%): Go to people's private residences to offer basic health services as well as help with day-to-day tasks like dressing, cooking, and cleaning. If you want to work for a Medicare-certified home health agency in Alaska, you must become certified as a nurse aide.
Average yearly wage: $34,740
Nurse-midwives (25.2%): Take your nursing career to the next level by becoming a specialist who delivers babies, provides gynecological care, and focuses on the wellness needs of women. After becoming a registered nurse, you'll need to complete a master's-level program and pass a national exam to earn your state license.
Average yearly wage: $85,920
Dentists (24.1%): Support people's oral health by diagnosing and treating issues related to teeth, gums, and other parts of the mouth. In order to qualify for a license from the Board of Dental Examiners, you will need to complete an approved dental school program and pass a written exam.
Average yearly wage: $239,930
Clinical lab technologists (24%): Collect, prepare, and analyze biological samples to detect abnormalities that can help diagnose illness or disease. A bachelor's degree is required, and you can boost your employability by obtaining national certification.
Average yearly wage: $72,690
Good-Paying Careers With the Most Yearly Job Openings
Each year, hundreds of positions that pay more than the state average wage open up in Alaska, but you may need post-secondary training to go after them. The following are just a few examples, drawn from BLS wage data and state labor department projections:
Registered nurses (418 yearly openings): Provide care and comfort to medical patients in a huge range of settings. The Alaska Board of Nursing requires all prospective registered nurses to earn an associate degree or higher credential and pass a national exam.
Average yearly wage: $90,500
General and operations managers (387 yearly openings): Coordinate the daily activities of a business establishment. A bachelor's degree along with a few years of relevant industry experience are the usual requirements.
Average yearly wage: $109,290
Executive secretaries (369 yearly openings): Give administrative support to senior personnel by answering phones, performing research, preparing reports, and coordinating meeting or travel arrangements. Many employers prefer candidates who have college-level training.
Average yearly wage: $61,320
Operating engineers (324 yearly openings): Operate heavy equipment used in construction, such as bulldozers, graders, and front-end loaders. You can improve your employment prospects by completing formal training at a vocational school.
Average yearly wage: $69,670
Electricians (220 yearly openings): Install and maintain the systems that keep electricity flowing to homes, businesses, and other structures. Completing a trade school program can help you meet the experience requirements for a certificate of fitness from the state labor department.
Average yearly wage: $75,350
---
Many Alaskans Benefit From Vocational Education
Alaska colleges and trade schools that offer career-oriented programs are often major contributors to the success of people who seek to improve their personal and professional lives.