Hunter Business School
Levittown, New York
Medford, New York
Last Updated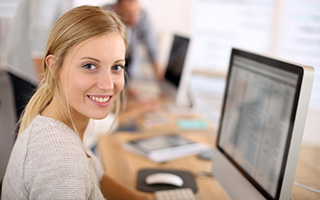 Are you ready to make an investment in your future by obtaining a quality post-secondary education? If so, consider attending Hunter Business School, which has been helping students acquire the necessary skills to meet the needs and expectations of employers since 1972.
At Hunter Business School, you can choose from allied health and computer technology programs, which are designed to provide you with a career-focused education in the least amount of time possible (without sacrificing the quality or depth of your learning). You can receive instruction from experienced teachers who are dedicated to helping you succeed. Plus, you can enjoy modern, well-equipped campus facilities, as well as programs that are shaped by the demands of local industry.
Additionally, Hunter Business School can allow you to benefit from a broad range of student services. This includes the financial aid office, which can help you explore the potential funding options you may qualify for, including grants, loans, and veterans' benefits. You can also obtain assistance from the career services team in the form of career counseling, resume preparation, and more.
If you want to attend a school that is committed to helping you develop career-specific skills, along with proper work habits, a professional attitude, and confidence, Hunter Business School could be for you. Check out the program options listed below, and request more information today to find out how you can get started!
---
Hunter Business School Programs
Health Care
Medical Assistant
Medical Billing Specialist
Medical Office Administration
Technology
Computer Technician Networking Specialist
Web Application Design and Development
---
Hunter Business School Locations
Levittown, New York
3601 Hempstead Tpke Unit 19
Levittown
NY
11756
Medford, New York
3247 Route 112 Ste 2
Medford
NY
11763
---