Medical Technology Schools
Last Updated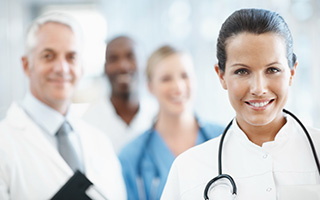 Are you are intrigued by the innovative technologies that exist in modern health care? If so, medical technology schools can offer a post-secondary education designed to prepare you for a future in this fascinating and rewarding field. You could gain the practical skills and technical knowledge required to play an important role in the detection, diagnoses, treatment, and monitoring of diseases, injuries, and more.
Medical technology programs can teach you to work with a wide range of equipment and technologies related to areas such as electroencephalography (EEG), electrocardiography (ECG/EKG), polysomnography (PSG), magnetic resonance imaging (MRI), and radiography (x-ray). You could also choose to study biomedical technology or bioscience, which can entail a combination of information technology and science training.
Find out how you can prepare to pursue a career on the forefront of the health care industry as an ECG/EKG technician, cardiovascular technologist, x-ray technician, MRI technologist, neurodiagnostic technician, or biotechnician (just to name a few options). Begin by exploring the medical technology schools listed below and requesting more information today!
---
---