Gwinnett Colleges & Institute
Florida · Georgia · North Carolina
Last Updated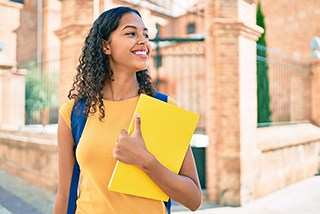 Get the convenient vocational training you need to start achieving your career goals.
Gwinnett Colleges & Institute specializes in helping students prepare for new or better opportunities in important fields. Through a career-focused diploma or degree program, you can get the technical education to grow your potential and make meaningful contributions in your community. And with a choice of day or evening classes, your training schedule can fit into your current lifestyle.
At Gwinnett, the instructors and other staff aim to create a learning environment of support and respect. You can join a diverse student body in which everyone is seen for his or her unique potential. As you develop your professional skills, you'll have the chance to learn from people with essential experience or education in the field you're studying.
Plus, you can take advantage of learning resource centers that offer access to Internet-connected computers and a wide range of print and electronic media. The school also provides career services, such as networking, drafting resumes, refining job interview skills, and more. And for students who qualify, financial aid options are available (such as grants, loans, military benefits, or an in-house payment plan).
So take a simple action right now to begin moving forward. With classes starting eight times a year, you can get going when you're ready. Ask Gwinnett to share additional details today!
---
Gwinnett Colleges & Institute Programs
---
Healthcare
Strengthen your career outlook by pursuing entry-level or advanced education for one of today's most vital industries. Whether you want to work in a clinical or administrative capacity, these programs offer training that can prepare you for opportunities in hospitals, medical clinics, doctors' offices, long-term care facilities, or other healthcare settings. Some programs even include an externship so that you can practice your office or patient care skills in a real medical environment.
Diplomas
Dental Assisting
Medical Billing and Coding Specialist
Medical Office Administration
Associate Degrees
Medical Administration
Medical Assistant
Medical Billing and Coding Specialist
Medical Office Administration
Practical Nursing
---
Massage Therapy
Go after the massage therapy career you want. Gwinnett can help you learn a wide variety of relevant techniques, such as Swedish, deep tissue, sports, and chair massage. You can also learn about reflexology and neuromuscular therapy. And if you have the ambition to operate your own massage business or take on a management or leadership position in a spa setting, you can get training that helps you do that as well.
Diploma
Associate Degrees
Massage and Spa Management
Massage Therapy
---
Business
Generate new career possibilities by developing useful skills for all kinds of office settings. In these programs, you can learn how to carry out common clerical and administrative tasks. And you can become skilled at using Microsoft Office applications like Word, Excel, PowerPoint, Outlook, and Access as well as accounting and bookkeeping software like QuickBooks.
Diplomas
Administrative Assistant
Computer Operations
Associate Degree
---
Legal Studies
Follow your interest in law without spending a lot of time in school. With paralegal training, you can gain technical, administrative, and documentation needed within all kinds of law firms and legal departments. You can learn how to assist attorneys in various areas of law, such as criminal, family, personal injury, and many others.
Diploma
Associate Degree
---
Cosmetology
Gwinnett's cosmetology program can prepare you for a high-demand career in the beauty industry. The program includes training in essential areas such as styling and coloring hair, performing manicures, pedicures, facials, and more.
Diploma
---
Gwinnett Colleges & Institute Locations
Florida
Orlando
1900 N Alafaya Trail Ste 100
Orlando
FL
38226
Sarasota*
7020 Professional Pkwy E Ste 200
Sarasota
FL
34240
Georgia
Lilburn
4230 Lawrenceville Hwy Ste 11
Lilburn
GA
30047
Marietta
1130 Northchase Pkwy Ste 100
Marietta
GA
30067
Sandy Springs
6690 Roswell Rd Ste 2200
Sandy Springs
GA
30328
North Carolina
Raleigh
3200 Spring Forest Rd Ste 214
Raleigh
NC
27616
---
Discover What's Really Possible for You
Gwinnett Colleges & Institute welcomes the opportunity to help you cultivate the future you want. Request more information right away!
---
Accredited by the Accrediting Commission of Career Schools and Colleges (ACCSC).
Program availability varies by campus.
*The Sarasota campus is Meridian College.