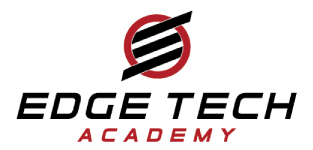 Edge Tech Academy
Arlington, TX
Last Updated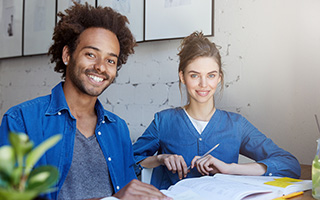 Get your future underway by preparing for a career you truly want.
Edge Tech Academy offers convenient programs that can help you get ready for some of today's most appealing opportunities. Through hands-on training from instructors with real industry experience, you can start gaining valuable skills and extra confidence. In fact, this vocational school keeps the focus where it belongs: on your success.
That's why, in addition to practical training, all students receive personalized assistance with their professional development. For example, you can get help with writing a good resume, finding job opportunities, preparing for interviews, networking within your chosen field, and much more. It's all aimed at helping you realize your unique career goals sooner than you may imagine.
So discover how to get moving along a whole new path. Ask Edge Tech Academy to share additional details with you right away!
---
Edge Tech Academy Programs
---
Business
Have you always desired a corporate career? Edge Tech's Business Studies program could teach you the skills you need to achieve your career goals. The curriculum will cover areas like communication, customer relations, accounting, and much more!
---
Healthcare
Edge Tech Academy offers several programs that can prepare you to work in a medical office or healthcare setting. Edge Tech's classroom instruction and hands-on training cover a breadth of essential topics related to your choice of medical clinical assisting or medical billing and coding training.
Medical Billing and Coding
Medical Clinical Assistant
---
Skilled Trades
Do you want a career that lets you see the direct results of your contributions? At Edge Tech Academy, you can train on real industry equipment and learn hands-on skills for the machining or heating and cooling trades. You can learn what it takes to use computer-controlled machines to create metal parts for manufacturing. Or you can focus on learning about installing, maintaining, and repairing HVAC/R systems for both residential and commercial buildings.
CNC Machinist
Heating, Ventilation, Air Conditioning, and Basic Refrigeration
---
Technology
Are you an aspiring tech pro? This program makes it convenient to expand your computer- and web-related expertise for high-impact career opportunities. You can learn new skills for installing, maintaining, and optimizing computer hardware and software, as well as for supporting users of that equipment.
PC & Network Support Technician
---
A Convenient Central Location
Edge Tech Academy's training facility is just a short distance from Dallas, Fort Worth, and other great parts of the Mid-Cities region. That means you can take advantage of the area's many benefits, including accessible public transit and close proximity to a lot of potential employers. Plus, the school offers class schedules that provide the flexibility you may need to balance your education with existing commitments.
Texas
Arlington
2241 S Watson Rd Ste 181
Arlington
TX
76010
---
Don't Wait Any Longer
Use this moment to start moving in a direction of your own choosing. Let Edge Tech Academy know that you'd like to receive more information as soon as possible!
---