Dorsey Schools
Convenient Michigan Locations
Last Updated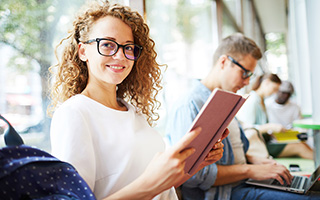 Attend a well-respected school that has been training students for over 80 years. Dorsey Schools is dedicated to helping students in Michigan prepare for career opportunities within fields such as healthcare, skilled trades, cosmetology, and culinary arts.
In a short period of time, you could graduate and join the thousands of Dorsey Schools' alumni who are working in their chosen career fields throughout the United States.
Personal Advantages
Your existing day-to-day schedule need not hold you back. Dorsey Schools offers morning, afternoon, and evening class options, which can allow you to continue working or taking care of your children.
Plus, class sizes at Dorsey Schools are kept small to ensure you receive the individualized attention you deserve.
---
Real Skills for the Real Economy
Dorsey Schools is committed to providing courses of study that meet the demands of employers in the field you're looking to enter. This career-specific education features hands-on training using equipment within on-site labs that model actual workplace settings.
An Easy First Step
Invite Dorsey Schools to contact you with further details. You're someone they'd like to meet!
---
Dorsey Schools Career Programs:
Put your ambitions into motion. The programs offered at Dorsey Schools have been developed to make learning the skills for an in-demand career as fast, convenient, and advantageous as possible. Regardless of the program you choose, you can trust that your training will be geared toward what employers actually want.
Beauty Training:
Culinary Training:
Medical Training:
Dental Assistant
Dialysis Patient Care Technician
Massage Therapy
Medical Administration and Billing
Medical Assistant
Patient Care Technician
Pharmacy Technician
Skilled Trades Training:
Electrical Technician
HVAC Systems Technician
Programs vary by campus.
---
Dorsey Schools - Seven Michigan Locations:
Michigan has a lot going for it. And when you graduate from one of these Dorsey Schools, it will have even more. Dorsey's campuses are conveniently located to ensure that you have easy access to an education that many Michigan employers respect. So, which campus are you going to choose?
Dearborn
(A branch campus of Madison Heights)
18660 Ford Rd
Detroit
MI
48228
Madison Heights
(Main Campus)
31739 John R Rd
Madison Heights
MI
48071
Roseville
(A branch campus of Madison Heights)
31540 Gratiot Ave
Roseville
MI
48066
Saginaw
(A branch campus of Madison Heights)
4390 Bay Rd
Saginaw
MI
48603
Taylor
(A branch campus of Madison Heights)
23125 Ecorse Rd
Taylor
MI
48180
Wayne
(A branch campus of Madison Heights)
35005 W Michigan Ave
Wayne
MI
48184
Woodhaven
(A branch campus of Madison Heights)
19810 West Rd
Woodhaven
MI
48183
---
---