Yes, Brewing School Exists!
Learn How to Make Beer for a Living
Last Updated
A brewing school can help you get the necessary skills for an amazing career that involves making distinctively satisfying beers.
The field of brewing science is awash with potential. A growing number of microbreweries and brewpubs rely on the talents of highly trained brewers to keep their taps flowing and their customers smiling. With training in brewer science, you can help make people's social lives sparkle.
Brewing schools can teach you about the entire process of making beer, from handling the grain and analyzing the malt to controlling the quality and creating the flavor. You can also explore the science behind fermentation and learn about efficient packaging processes. And your training could open up a great world of opportunities in the exciting field of beer production.
So start learning the skills you need to find success in the beer-making world. Request more information from a brewing school featured below!
---
---
4 Great Reasons to Become a Brewer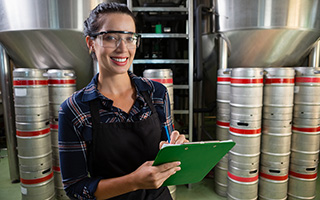 Are you ready to explore a career that's all about making amazing beer? Here are four awesome reasons to earn beer certification from a brewmaster school:
1. Brewers get paid to make beer.
Is beer brewing a major curiosity or budding passion of yours? Many professional brewers start out as home-brew hobbyists who love the process of experimenting and trying new recipes to find just the right taste or flavor. For some people, the fact that brewers can make money while making beer is reason enough to get into this field. The average salary for a brewmaster is $45,245 per year, according to PayScale.
2. Brewers aren't stuck behind a desk.
This is not your typical office job. Brewing allows you to be physically active as you perform lots of different tasks, from moving grain and sterilizing tanks to refining recipes and conducting brewery tours. You might even get to supervise beer tastings and watch people enjoy the fruits of your labor.
3. Brewers are in a field with expanding potential.
Completing a training program in brewing science can lead to plenty of opportunities. The market for craft beer, in particular, is growing. Check out these statistics from the Brewers Association: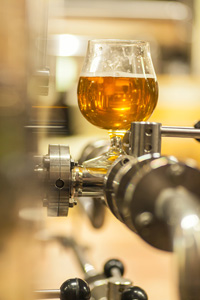 The number of craft breweries across the country has steadily increased over the years, from 1,596 in 1999 to 5,234 in 2016.
The U.S. saw a 16-percent increase in the number of craft breweries between 2015 and 2016 alone.
Craft breweries employed almost 129,000 people in 2016, which was 7,000 more than in 2015.
4. Brewers can work in a wide range of geographic areas.
Brewing school training can prepare you to start your own beer-making operation or find work in breweries all over the country. As of March 2015, California had more breweries than any other state, while Colorado had the highest concentration of brewery jobs (followed by Montana). And the Brewers Association says there has been strong growth in the Southern states of Virginia, North Carolina, Florida, and Texas, each of which saw an increase of more than 35 breweries in 2016.
---
Take the First Step
Request additional details and discover other kinds of culinary schools near you by entering your zip code into the search tool below!
---