Windsor Career College
Toronto, Ontario
Windsor, Ontario
Last Updated
Existing students are continuing their education through remote online education to help slow the spread of COVID-19. This enables students to continue learning while practicing safe social distancing.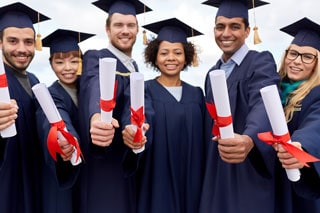 Windsor Career College (WCC) offers the opportunity to quickly learn new skills for great occupations.
At Windsor Career College, you can earn an employer-recognized diploma that helps open more doors for your future. That means you now have the chance to start achieving some of your most important goals, whether you're a beginner or want to expand your existing skillset. All diploma programs are approved as vocational programs under the Private Career Colleges Act, 2005.
Why Choose Windsor Career College?
Quality Certifications: Windsor Career College is proud that the quality of its certifications is recognized by employers, prospective students like yourself, and other leading career colleges in the country.
Qualified Instructors: WCC ensures their instructors come equipped with the best credentials and industry experience to allow you an enriching educational experience.
Small Class Sizes: WCC maintains a low student-teacher ratio, giving students significant one-on-one interaction with our instructors.
Employment Assistance: Windsor Career College's objective is to equip you with a rich set of skills you can leverage in your career. WCC boasts a solid track record of assisting its students with placements upon completing the programs.
Financial Assistance: In addition to offering a variety of payment options, WCC also offers financial planning and guidance services to assist you in securing financing for your educational goals. Government financial assistance may be available for those who qualify.
Hands-on Training: Beyond enabling its students with a solid theoretical understanding of the subject modules in each of its program offerings, WCC offers various programs that include an internship.
Request more information today to find out why Windsor Career College is the right fit for you and your lifestyle. You'll get the information you need today for the career opportunities you want tomorrow.
---
Windsor Career College Programs
---
School of Healthcare Programs
Windsor Career College's diploma programs are developed to be instructor-led, involve hands-on training, and utilize a project-oriented approach. This helps students save more time and money towards getting the up-to-date skills they need to be job-ready. These diploma programs are designed to prepare you for good opportunities in the healthcare field that involve either helping patients directly or assisting other professionals with essential functions.
Medical Office Administration + Internship
Personal Support Worker + Internship
Pharmacy Assistant + Internship
Physical Therapist Assistant + Internship
---
School of Business Programs
Start gaining the sought-after abilities that can make you a real office pro. Change your life for the better by training in one of Windsor Career College's business programs. With a diploma in business, you have the option to pursue a career in a wide variety of areas, including human resources, accounting, marketing, finance, and management.
Legal Office Assistant
Office Administration
---
School of Design Programs
Enhance your creative talents and prepare for fun career opportunities in just 34 weeks. In these programs, you can start learning how to visually communicate various concepts, generate great design ideas, and make those ideas come to life with the help of powerful software. As a graphic designer, you could combine your artistry with marketing-oriented sensibilities. Or, as a computer-aided drafting (CAD) specialist, you could contribute to the success of an architectural, engineering, or industrial-manufacturing firm.
Engineering Design & Drafting Technologist
Graphic Design
---
School of Technology Program
Develop technical expertise that can allow you to pursue a large range of better opportunities. In only 40 weeks, you can gain marketable skills related to designing, maintaining, troubleshooting, and providing support for computer systems and local area networks. You'll also learn about network security and have the chance to expand your analytical, communication, and problem-solving abilities.
Computer Networking & Security
---
Two Convenient Locations
By getting your education at Windsor Career College, you'll be close to a vast array of opportunities. Plus, WCC's classrooms are well equipped to provide the kind of training that helps you take advantage of those opportunities. Simply put, each campus is a student-friendly learning environment that's easy to access and geared toward empowering your professional potential. Both campuses have free parking available and are easily accessible by public transportation.
Ontario
Toronto, Ontario
1625 Albion Rd
Ste 203 2nd Floor
Toronto
ON
M9V 5H8
Windsor, Ontario
235 Eugenie St W
Ste 200 2nd Floor
Windsor
ON
N8X 2X7
---
Take Action Today
You have important aspirations. Why wait to start fulfilling them? Windsor Career College is ready to share more information with you, so make a simple request right now!
---