Skilled Trades Schools in Canada
Last Updated
Expand your prospects for success. The skilled trades schools below are prepared to show you how. Each one offers training programs that can get you closer to working in a viable career and living the life you want.
Imagine it: Enjoying an active and engaging vocation that keeps you out of an office. Getting to do something that lets you see obvious results from your work. Feeling confident about the years ahead because you know that Canada thrives most when tradespeople have plenty of stable work.
That's what you can experience. That's why others like you have chosen to pursue a future in the trades. It's a path that has many advantages. And it's a way to start building a lifestyle that matches what you envision.
Plus, you have plenty of options. From carpentry and automotive to electrician and HVAC training, a program likely exists to help you reach that goal.
And right now is a great time to begin the process. So reach out to any trade school you have interest in. Ask for details about its programs by sending a fast request for information today!
---
---
---
---
Trades Schools
Sponsored Listings
---
---
Why Should You Consider a Skilled Trade? Here Are 4 Solid Reasons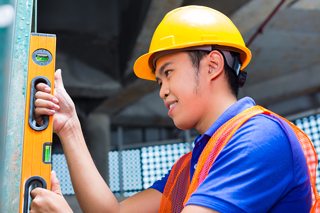 Some people make the mistake of overlooking these vocations. So that means you're already ahead of the pack. You can probably sense the potential to broaden your practical opportunities. Well, you're right to feel that way. In fact, considering a trade makes really good sense for the following reasons:
1. Canada Needs More Qualified Tradespeople
Collectively, the trades account for a huge part of our nation's economic health. But a ManpowerGroup report noted that such positions have consistently been the toughest to fill across the country.
That's because the baby boomers are retiring and young people aren't earning trades qualifications at the same rate as they used to. Statistics Canada data reveals that in 2016, fewer people aged 25 to 34 had a trades certificate or diploma than people aged 55 to 64.
In fact, the ManpowerGroup report found that 25 percent of Canadian employers say finding qualified people for skilled trades positions is getting harder.
That all translates to genuine opportunity if you're committed to following through with your ambitions. The country needs you.
2. There's a Trade to Match Almost Any Personality
So much variety exists within the trades that you're bound to find a vocation that suits you very well. Whether you prefer the outdoors, the indoors, working alone, working in a team, building, or repairing, it's more than possible to discover a career option that has what you're looking for.
A big reason for that is the large number of industries that employ tradespeople. Just consider the main ones: Construction, transportation, manufacturing, utilities, and natural resource development. In each one, the skilled trades represent a significant chunk of its labour force—in some cases, the majority of it.
In Canada, a qualified worker can find especially good opportunities in trades such as:
Heating, air conditioning, and refrigeration (HVAC)—With the country's often extreme temperature swings from season to season, every region needs people with the skills to install and fix things like furnaces, central cooling units, and the related pipes and ventilation systems. Canadian Industry Statistics (CIS) data shows that more than 25,000 HVAC and plumbing contractors employ Canadians in this line of work.
Carpentry—As the nation's population grows, so does the need for new houses, commercial buildings, and the furniture and cabinetry that goes inside them. Plus, lots of existing homes and businesses require renovations. According to CIS data, Canada has over 24,000 framing contractors and companies specializing in finish carpentry.
Electrical work—It takes skilled electricians to make electricity safe and accessible in all the places we reside, visit, and earn our livings. CIS data indicates that this field has close to 26,000 employers.
Automotive service—Cars, trucks, and motorcycles still provide the dominant form of transportation. And that's not likely to change for a very long time. But, of course, all vehicles require maintenance, and sometimes they need repairs or body work. According to CIS figures, mechanics in this country have around 44,000 potential employers to choose from.
Freight trucking—Supply chain—the movement of all the goods we buy and things we use—requires thousands of drivers and semi-trailers. Workers in this industry make up part of the real backbone of our economy. Counting both general and specialized freight, the sector has upwards of 78,000 employers, according to CIS numbers.
Welding—People who specialize in welding work in many types of industries—from steel construction to transportation manufacturing to the production of electronics. Information from the Government of Canada's Job Bank reveals that in 2016 alone, about 91,000 Canadians were employed in this trade. And, between 2017 and 2026, a total of 24,800 new job openings for welders and related machine operators are expected to become available across the country.
The above trades are only a few examples. In reality, Canada provides opportunities for workers in about 200 different trades. Many of them are more service-oriented and, therefore, not always thought about. (Examples include trades like locksmithing, landscaping, and gunsmithing.)
3. Many Trades Provide High-Paying Jobs and Chances to Advance
It's a little-known fact: A lot of trades pay well above the national average for employment income. And that's expected to continue or even become more prominent as more jobs become available and employers compete to hire qualified workers.
Here are some examples of what you can make in some of the hottest fields. (The first number represents the Job Bank's national hourly median wage for the occupation in 2017-2018. The second number shows what some of Canada's highest earners in the trade made.)
HVAC mechanic—$31.75; $47.50
Carpenter—$25.00; $37.51
Electrician—$32.00; $44.00
Automotive service technician—$24.00; $38.00
Auto body repairer—$22.50; $34.15
Truck driver—$21.67; $33.33
Truck dispatcher—$23.00; $36.85
Keep in mind that lots of tradespeople get the chance to earn even more by volunteering for overtime or relocating to a particular area of the country. For instance, wages are often the highest in Alberta, BC, Ontario, and Quebec.
Plus, most trades offer clear paths for advancement. With some experience, you could move up into a supervisory, management, or ownership position. And that means getting the higher pay that goes along with it.
4. You Can Make Money While You Train
Learning a trade generally involves a mix of formal schooling and real work experience. In fact, in the most popular trades, apprenticeships provide the main path to certification. And that means you'll spend most of your time training on the job while earning a paycheque. (School usually takes up only about 20 percent of an apprenticeship.)
That's why pursuing a trade makes a whole lot of financial sense. It lets you learn skills for a new career while generating a positive impact on your bottom line.
So, what will you decide to pursue? Use this opportunity to discover a Canadian trade school that can help you start moving forward right away!
---