4 Smart Reasons to Consider Trade Schools or Colleges in Montreal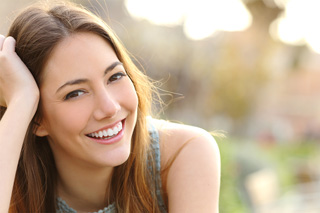 Getting training that is directly related to a particular career can allow you to start creating the life you imagine a lot sooner. And when you choose to be a student in a city like Montreal, you also get the opportunity to experience a number of other distinctive benefits. Here are four of the most significant ones:
1. It's an Affordable Place to Live
Montreal is Canada's second-largest city, yet the cost of living is surprisingly modest compared to other popular urban areas across the country. For example, Numbeo data shows that, as of 2020, the average rent per month for a one-bedroom apartment in the city centre is about $1,290. Numbeo also notes that housing prices are over 70 percent higher in Toronto and over 80 percent higher in Vancouver than what you will find in Montreal.
Electricity costs are also among some of the lowest in the nation, mostly because it's generated by sustainable hydropower. So your utility bills are likely to be very reasonable.
As a result, you can live pretty inexpensively while going to school. And the money you make in your new career can stretch further than in other major cities with similar amenities.
2. It's Easy to Get Around
Public transportation in Montreal is very accessible and reliable. The transit system covers all parts of the city, and you generally don't have to wait more than six minutes for the subway or 15 minutes for a bus. And if you decide to live on the outskirts of the metro area, you'll still be served by a commuter rail system.
In the summer, many people choose to ride their bikes due to the many bicycle-only lanes on city streets. (Montreal has been named the second most bicycle-friendly city in North America by Copenhagenize.) During the winter, lots of residents stay warm by making use of the city's many underground tunnels that connect major shopping and business centres.
3. You Can Meet People from All Over the World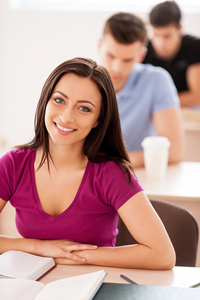 Montreal might just be the most culturally diverse city in Canada. When you couple the prominence of the French heritage with the staggering number of ethnic immigrants from all areas of the globe, it's easy to conclude that this is the ultimate place to broaden your horizons.
As a student, being able to interact with such a varied cross-section of people can be a real benefit. It keeps you open to new ideas and different perspectives, which is important when trying to learn just about anything. Plus, if you don't already speak French, there is hardly a better city to learn it in. (Most people in Montreal are bilingual and able to speak both French and English well.)
4. It's a Fun Place to Pursue Your Aspirations
Here's a key stat: Over 70 percent of Montreal residents have reported feeling satisfied with their lives. This is a happy city full of really smart, creative, and friendly people who know how to have fun. So it's a terrific place to live if you want a lot of options for unwinding when you're not at school or work.
During the summer, especially, there always seems to be something happening. The most obvious example is the world-famous Just for Laughs comedy festival, which practically takes over Montreal. Along with other major festivals and events, there are frequently plenty of enjoyable diversions to choose from. You can even hike up to the top of Mount Royal, which is just west of downtown, and admire a 360-degree view of the whole city.
---