3 Strong Career Sectors on Prince Edward Island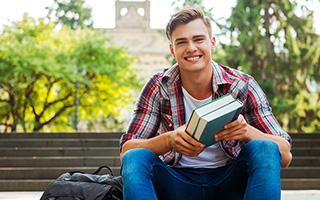 As one of the country's most pristine and beautiful provinces, PEI naturally attracts a lot of interest. In fact, it is a consistently popular destination for more than 1.5 million visitors every year. With many kilometres of the warmest beaches in Atlantic Canada and plenty of provincial, national, and community parks to visit, it's easy to see why.
But the Island has so much more to offer than just its world-renowned charm. Even though it is small in size compared to other provinces, it provides skilled career-seekers with an increasingly diverse number of intriguing possibilities. PEI supports emerging industries like aerospace (worth $362 million annually), bioscience, information technology, and clean energy.
It is all leading to greater prosperity for residents of the Island. Yet, certain demographic shifts are resulting in a shortage of qualified workers in some areas. And that is creating new opportunities for students who want to study and begin their careers in a place that emphasizes quality of life.
Here are three of the strongest areas of employment growth in PEI: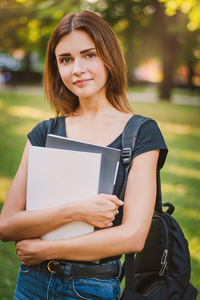 Federal government data shows that on a per-capita basis, Prince Edward Island has the highest number of businesses in Canada. Many of the positions in those businesses relate to accounting or administrative support since virtually every organization requires those services.
Of course, a lot of those jobs can be found in the Greater Charlottetown area, which is the Island's main hub of business activity. Many companies and entrepreneurs are drawn to Charlottetown's friendly climate, diversity of sporting and cultural events, and important heritage. With some of Canada's earliest architecture—and the significance of being the place of the meeting that lead to the country's birth—the city has a working charm that inspires success.
PEI's population of seniors is getting larger. In fact, the number of Island residents aged 65 and over is expected to rise from just under 30,000 in 2018 to more than 46,000 by the year 2048. That's an increase of more than 50 percent over the coming decades.
As a result, the need for all kinds of healthcare workers is likely to increase as well. (Older people simply tend to need more medical, pharmaceutical, and personal care.) The Canadian government's Job Bank says that registered nurses and other health-related occupations are expected to have a good job outlook in the province between 2019 and 2021.
3. Distribution and Shipping Logistics
For such a small province, PEI manages to export a whole lot of goods. The agricultural sector is strong, but so is manufacturing. And the Confederation Bridge—one of the longest bridges in the world at almost 13 kilometres—connects the Island to the mainland, reducing the need for costly shipping by boat or air.
So people with skills in areas like supply chain and transportation management can find some good opportunities on PEI. Just look at these 2019 stats from The Employment Journey on PEI:
Manufacturing shipments were worth more than $1.9 million, an increase of 8.2 percent from the previous year.
The total value of all PEI exports reached an all-time high in 2019.
The manufacturing sector provided approximately 6,800 jobs.
---