3 Things That Make Toronto Great for Students and Career Seekers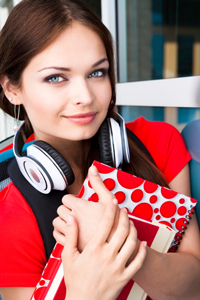 Toronto's amenities are easy to celebrate. In fact, the city has so much going for it that global publications often rank it among the top places in the world to live. But, as a student, you might have particular interest in these three aspects:
1. Easy and Comfortable Transportation Options
Toronto is well-known as a place where getting around by foot or bike is just as possible as travelling by car or public transit. That's because, in addition to reliable buses, subways, and streetcars, the city also has the PATH, an extensive system of underground walkways. So, when summer gets too hot or winter gets too cold, you can travel around the downtown core away from the elements and even grab a bite or do some shopping while you're down there.
Plus, you don't have to live in the heart of Toronto to benefit from award-winning public transportation. Many students and working professionals enjoy using Go Transit to travel around the entire Greater Toronto and Hamilton Area. The train and bus routes are extensive and easy to access. The system carries more than 70 million passengers each year over a region spanning 11,000 square kilometres. Every bus has a bike rack. And you can even leave your car at one of many park and ride locations.
2. A Lively Culture
Over 50 percent of Toronto's population is made up of people who were born in other countries. All that diversity produces unforgettable neighborhood festivals, amazing restaurants everywhere you go, an energetic nightlife, and a refreshingly varied music scene. When you combine all of those things with other cultural attractions like several professional sports teams and more than 100 galleries and museums, it's easy to see why so many students wouldn't want to pursue their training anywhere else.
3. Excellent Employment Opportunities
With more than 4.7 million workers, Toronto has the largest labour force in Canada. All of those professionals contribute to the generation of about one-fifth of the entire nation's GDP, according to Toronto Global. So career seekers in the city have tons of options. Some of the best examples include the possibilities found in sectors like these. (Employment numbers are from Toronto Global.)
Healthcare—Toronto has many world-class medical facilities and community support centres.
Information and communications technology—This broad industry employs almost 290,000 people in the city.
Business and financial services—Around 280,000 Torontonians are employed in fields like banking, trade, and foreign investment.
Creative industries—Toronto is the third-largest entertainment center in North America.
---