How You Might Benefit from Getting Career Training in Ottawa: 3 Great Advantages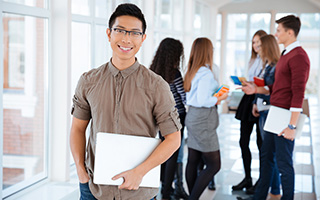 Canada's capital city is an inviting place where many people find it easy to create fulfilling lives. In fact, Ottawa often ranks higher than other major North American cities when it comes to good living standards. As a career-minded student in this region, that means you have the chance to experience benefits such as:
1. Terrific Job Opportunities
Ottawa's economy is built on a stable variety of employment-generating industries. According to Invest Ottawa, all told, over 25,000 employers in the region support jobs for over 728,000 people. A significant portion of those jobs are in good-paying public or knowledge-based sectors. Check out these other facts from Invest Ottawa:
The federal government—More than 110,000 people in the Ottawa region are employed in meaningful roles for the Government of Canada, which has headquarters for most of its departments in the city.
Healthcare and bioscience—Ottawa has 10 hospitals and many other important medical facilities that employ skilled workers with the right healthcare credentials. In addition, over 140 biotech-related companies support more than 8,500 jobs in the area.
Technology—Well over 1,700 different technology companies in the region collectively employ more than 68,000 Ottawans. They operate in innovative and leading-edge sectors like clean technology, digital media, telecommunications, software development, aerospace technology, and electronic business services.
Travel and tourism—Canadians and other people from around the world visit Ottawa to explore the distinctive historical and cultural significance of attractions like Parliament Hill, Rideau Canal, and the myriad of important art centres and museums. Plus, Ottawa is a popular spot for hosting business conventions.
This dynamic assortment of industries continues to generate a growing number of jobs across many occupations. Many vocations are expanding at much higher rates in Ottawa than in Canada as a whole. For example, check out the expected job growth rates in the region for various occupations from 2017 to 2019.
2. High Income and Quality-of-Life Potential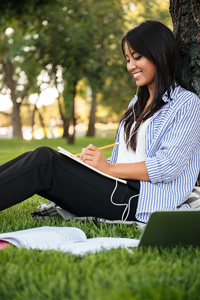 Ottawa is Canada's fourth-largest metropolitan region. But for many people, no other place in the nation can match what this city offers. After all, on average, Ottawans enjoy some of the highest incomes in the country—a fact that could be at least partially due to the fact that, as Invest Ottawa points out, the city is home to more people with post-secondary education than anywhere else in Canada.
But Ottawans also enjoy this region for the extensive lifestyle possibilities. Regardless of whether you prefer to live in a rural, urban, or suburban setting, the region is diverse enough to accommodate your aspirations. And when you have free time away from class or work, you don't have to go far to enjoy memorable activities such as:
Skating on Rideau Canal in the wintertime
Attending world-class cultural events and institutions
Participating in sports or attending live amateur or professional sporting events
Exploring lakes, rivers, wetlands, mountains, and other areas of the great outdoors
3. Good Public Transit and Close Proximity to Other Great Cities
Both students and working professionals regularly use Ottawa's convenient public transportation options. In fact, collectively, almost 375,000 people ride on three trains and more than 900 buses each day across the region, says OC Transpo. As a result, most parts of the city are easy and affordable to access from almost anywhere you reside. Plus, Ottawa is relatively close to other cultural and economic hotspots like Montreal, Toronto, and New York City.