4 Industries Worth Exploring in Mississauga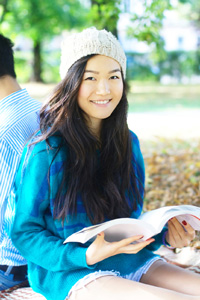 The city of Mississauga is a great place to learn, live, and work. Total employment in the city grew by 2.5 percent from 2011 to 2015, which amounts to more than 10,000 positions. Plus, Mississauga offers affordable housing, plentiful shopping, and over 480 parks to enjoy the natural scenery of the area while you complete your studies.
So, what industries offer the most promise and opportunity in Mississauga? Here are some of the frontrunners:
Healthcare is the leading sector in the economy of Mississauga, and the colleges and trade schools in the region provide targeted programs that prepare students to help meet the demands of this lively industry. The city hosts the third largest healthcare and life sciences sector in Canada, employing more than 24,800 people in 375 different companies. Mississauga even has a neighborhood that hosts a huge cluster of leading healthcare firms, referred to as "pill hill." The opportunities for trained healthcare professionals in Mississauga are vast, so it's a great time to get an education in this field.
Business is booming in Mississauga. In fact, according to City-data.com, the business sector of Mississauga is responsible for 25% of all employment, spanning all industries. With nearly 100,000 business services workers, the percentage this makes up of total employment is 5% higher than the provincial average for Ontario. And opportunities for qualified business workers are progressing alongside the forward momentum of the Economic Development Strategy, meaning this is an opportune time to get into a business occupation in Mississauga.
Manufacturing still plays a vital role in the economy of Mississauga, making trade schools in the area vital components in educating members of the workforce. Plenty of opportunities exist in interesting areas like supply chain transportation and automotive technology. In fact, together with the Greater Toronto Area, the automotive industry in Mississauga is part of the largest automotive sector in Canada. There are some 500 automotive businesses employing 17,000 citizens today.
As the healthcare industry booms in Mississauga, and the manufacturing industry modernizes, behind the success of both has been the rise of digital media, information technology, and communications technology sectors in the local economy. The number of information technology firms in Mississauga, already the fourth-largest cluster in Canada, is constantly growing. Today there are 3,900 companies in the area, employing 37,000 people from Mississauga and the Greater Toronto Area.