Why Brampton Is a Student-Friendly Place With Plenty to Offer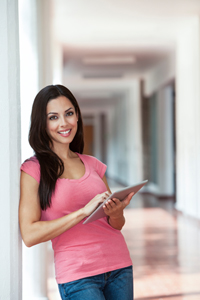 When it comes to suburbs within the Greater Toronto Area (GTA), one stands out for its distinctive features. The City of Brampton says that it is already the ninth-largest Canadian city, and it's on the upswing of its growth potential. And, as many students have already discovered, it has a lot to offer anyone who is considering upgrading his or her education in Southern Ontario. Here are some big reasons why:
It's a Rapidly Growing City with Lots of Young People
Brampton's population of close to 600,000 people is more than double what it was only two decades ago. And, despite being Canada's second-fastest-growing large city, it still has a lot more room to grow. That's according to the city's official website.
Opportunity comes with that kind of growth, evidenced by the fact that a lot of companies are bringing their head offices and other major facilities to Brampton. According to the city's Economic Development Office, more than 73,000 businesses already call the city home. And many more are expected.
Plus, in part due to the lower cost of living (as compared to Toronto), Brampton enjoys a population with an average age of 36.5—the lowest of all large Canadian cities. So it's a terrific place to live, work, or go to school if you're hoping to connect with other people who share your types of ambitions.
It Provides Easy Access to Other Cities in the GTA—and All Over the World
Brampton is connected to the rest of the GTA by several major roads and highways. But it's the city's public transportation system that really deserves attention. In 2016 alone, it served more than 23 million people, many of them going to and from downtown Toronto and other surrounding areas. The highlight of the system is the Brampton Züm, a rapid bus transit line that is celebrated for its innovations.
Think you might be taking trips to other parts of Canada or even other countries? Being a Brampton resident means being very close to one of the globe's best-connected airports. Toronto Pearson International Airport is next to the city and allows nation- or globe-trotting students to get direct flights to more than 180 destinations around the world.
---