---
---
Nova Scotia's Brightest Career Sectors: 4 That Stand Out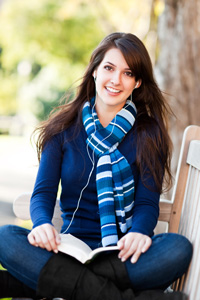 A number of fascinating industries are emerging in Nova Scotia, such as aerospace and ocean technology. It's an impressive fact when you consider the province's small size. But, even with limited geography, the region's labour force of over half a million workers is able to contribute to a lot of innovation.*
Here are four employment sectors that Nova Scotians can be especially excited about:
This industry is likely to stay strong and keep expanding due to the province's large percentage of older residents. Baby boomers already account for about one-third of Nova Scotia's population. And, by 2038, the number of people age 65 and older is projected to increase by 62.5 percent.** As a result, the province will need lots of new skilled workers in the areas of allied health, wellness, and community support.
Even at the present, this sector is booming, as evidenced by facts like:
It is Nova Scotia's second-ranking industry in terms of the number of people employed, accounting for 15.3 percent of all employed workers in the province.**
The Halifax region alone employed 33,300 health and social workers in 2015.***
More than 50 companies in related industries like health informatics and biotechnology employ about 3,000 Nova Scotians.**
Nova Scotia's creative economy has tremendous potential. It's a region where many artists, media creators, and technology enthusiasts already thrive. That's particularly true in Halifax, which has a high concentration of creative workers. Every year, many hundreds of people graduate from arts programs in the city. And many of them go on to find jobs in sectors like film, animation, digital media, and the visual arts.****
Plus, did you know that wages for people who work in Nova Scotia's information and communications technology (ICT) sector tend to be at least 50 percent higher than the provincial average?** That makes it a great place for programmers, developers, networking specialists, and other computer-related professionals.
Other fascinating statistics include:
Nova Scotia is home to about 600 companies in the digital media and ICT sector, which collectively employ more than 19,000 people.**
Between 2001 and 2009, the province's broad creative sector increased by 66 percent and contributed over $870 million to Nova Scotia's economy in 2009.**
3. Business, Financial, and Other Professional Services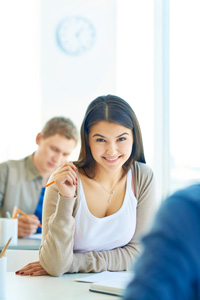 In 2011, Nova Scotia's industries exported goods and services worth almost $16 billion.** And the province's GDP in 2015 grew to more than $19 billion.*** Of course, a large chunk of that economic production was generated by enterprising companies that value the region's smart and skilled pool of workers.
Nearly 31,000 organizations within the province employed Nova Scotians in 2013.** They include private businesses, publicly traded corporations, and public agencies. Think about it: Professional services like accounting, graphic design, and administrative management are needed just as much in the public sector as the private one. In fact, over 30 percent of Nova Scotia's employed professionals work for a public organization.**
Halifax is the most active area of the province when it comes to business. The city has:
The highest concentration of corporate head offices in the Atlantic Canada region with 78, including many Fortune 500 companies.***
The highest number of head offices per capita in Eastern Canada.***
More than 48,000 residents employed in professions related to areas like business, finance, real estate, and technical and support services.***
4. Tourism
Nova Scotia is famous around the world for its ocean beaches, coastal islands, winding trails, and historic sites. Places like Cape Breton Island draw visitors looking for breathtaking getaways in nature. And urban areas like Halifax attract people who want to explore award-winning restaurants, eclectic art studios, and diverse shops and entertainment venues.
With its popularity as a getaway destination, Nova Scotia generates about $2 billion each year in tourism-related business revenue. And that results in roughly 24,000 jobs in the sector.** Plus, there are plans to attract even more of the types of visitors who will contribute to the region's economic vitality.
---
---
* Government of Nova Scotia, website last visited on December 4, 2019.
** Nova Scotia Coalition on Building Our New Economy, website last visited on March 9, 2017.
*** Greater Halifax Partnership, website last visited on June 24, 2016.
**** Creative Nova Scotia Leadership Council, Culture Now: For Positive Economic and Social Outcomes, website last visited on June 14, 2016.