5 Career Sectors That Offer True Opportunity in Newfoundland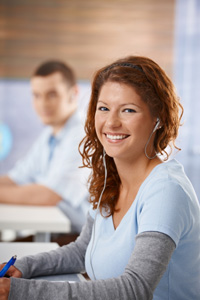 The people of this province enjoy more than just a rich heritage and world-renowned surroundings. They also benefit from an economy that generates tremendous opportunities for many kinds of career-seekers. Just take a look at a few key stats (all of which are based on data from the provincial government, unless otherwise noted):
Capital investments within Newfoundland in 2013 grew by more than 31 percent from the previous year to total over $12 billion, a new record.
Employment within the province increased to 244,500 people in 2015, which resulted in an increase of household incomes.
Newfoundland had the strongest economic growth, in terms of real GDP, of any other province in 2013.
St. John's recorded its 17th consecutive year of population growth, according to the City of St.John's website.
With those facts as a backdrop, check out five of Newfoundland's most vibrant career sectors:
Just like almost every other province in Canada, Newfoundland and Labrador is projected to be home to an increasingly large share of residents aged 65 and older. And that equates to a lot more people requiring medical or wellness services. As a result, a lot of money is being invested in new or upgraded health care facilities, diagnostic laboratories, residential care homes, and community treatment centres. In fact, the provincial government says that as of 2013, more than $1.25 billion of spending in this area is planned or already underway within the province.
Of course, an expansion of services generally requires more workers. So people who want a reliable and meaningful career can find a lot of great paths to success within this broad field. According to provincial government data, in 2015 alone, over 34,000 Newfoundlanders held jobs in health care or social assistance. That represents almost 16 percent of all employed workers in the province, the largest share of any job category. And that number could keep rising.
A lot of companies see Newfoundland as an emerging economic powerhouse. So they are setting up shop or expanding their operations, especially in places like St. John's. But that requires hiring new professionals who have the skills to help sustain organizational growth, communicate messages to the public, or assist in the smooth operation of day-to-day office tasks.
In 2015, 33,000 of the province's residents were employed within fields like finance, real estate, business services, and public administration, says the provincial government. Collectively, they account for over 15 percent of Newfoundland's workforce. But with new investments in commercial buildings and developments being planned or carried out the future continues to look bright for such professionals.
3. Shipping, Natural Resources, and Manufacturing
Within Newfoundland, it's no secret that the oil and gas industry is the largest contributor to the province's economy. Offshore oil production is booming, and more and more projects are being explored or set in motion. St. John's, in particular, reaps many of the rewards.
But the province also exports a lot of products from mining and manufacturing. It all requires skilled people who understand transportation logistics and supply chain management. To give you an idea of the size of these industries, check out the following facts:
The provincial government says almost $22 billion is being spent on new projects in Newfoundland's oil, gas, and mining sectors.
Provincial government data indicates that in 2015, manufacturing shipments in the province were worth over $5.8 billion while mineral shipments totaled almost $3 billion.
About 9,500 Newfoundlanders had jobs in the transportation and warehousing sector in August 2016, according to Statistics Canada.
Information systems and other technologies are becoming a big focus of the province's economic development plans. For example, one major push involves attracting companies to invest in building their data centres within the province. Newfoundland's mild temperatures throughout the summer and winter provide the opportunity for Internet and mobile communications companies to use less energy to power their data systems. That enables them to lower their cost of supplying services like cloud computing to worldwide customers. And that could mean an increasing demand for knowledgeable pros like computer networking and IT specialists.
5. Arts and Tourism
Here's a little-known fact: According to the City of St. John's website, the area is home to a larger percentage of people in art and culture occupations than the Canadian average. In fact, the city is emerging as a well-known destination for the creative class.
But the whole province is recognized around the world for its great travel opportunities. For example, between 1998 and 2013, the amount of people arriving through St. John's International Airport grew by an average of over five percent a year, notes the provincial government. But they also come by car or cruise ship for the icebergs, whales, distinctive wildlife, and coastal and urban trails that lead to countless ecological and historical sites.
---