New Brunswick's Top 5 Most Promising Industries
With a diversified and steadily growing economy, New Brunswick offers a lot of opportunities for living comfortably and realizing your professional ambitions. The province's biggest cities prove the point. For example:
According to the City of Moncton, the area's population grew by almost 10 percent between 2006 and 2011 and helped generate over 25,000 new jobs since 1990.
Fredericton's population growth of more than 11 percent was the highest in the province in 2011, says Ignite Fredericton.
Those three cities also happen to have a lot of smart, young professionals. For instance, at 38.4, the median age of Fredericton's residents is lower than the median age of all of Canada, according to Ignite Fredericton. These and other factors contribute to making the following five occupational sectors stand out.
New Brunswick is home to many world-class companies operating in areas like game and entertainment software, mobile information technologies, and interactive media. According to the Government of New Brunswick, when you combine those companies' output with that of the region's telecommunications businesses, you get a sector that's worth about four percent of the province's GDP. In 2011, that equaled about $875 million.
That means good-paying jobs exist for designers, programmers, digital artists, network administrators, and many other creative pros and technology specialists. Companies in these young and growing industries directly employ about 8,000 New Brunswickers, says the provincial government.
Industries that employ qualified tradesmen and women are a big emphasis of the province's plans going forward. An education in skilled trades—like welding, plumbing, or HVAC courses—can let you capitalize on this trend. Statistics Canada says that already, more than 58,000 people work in New Brunswick's construction, manufacturing, and utilities sectors. But that number could increase significantly in the coming years. Consider these facts:
According to the Government of New Brunswick, industrial fabrication contributes nearly $200 million to the province's economy each year. With almost 100 companies employing about 2,000 skilled workers like welders and electricians, this is a healthy industry set to expand. (Lots of new heavy equipment will need to be manufactured for planned large-scale construction, energy, and mining projects in New Brunswick and across Canada.)
The province's oil and gas sector already generates hundreds of jobs. But with projects like Canada's first liquefied natural gas (LNG) terminal in Saint John—and other potential developments—the need for tradespeople like plumbers and pipefitters could keep growing.
Companies that specialize in manufacturing components for aircraft and military vehicles generate about $500 million of annual spending with New Brunswick, says the provincial government. They utilize many kinds of tradespeople, including those who understand supply chain and logistics issues for the products they ship and export.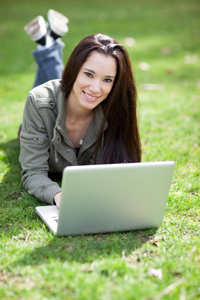 Statistics Canada data shows that the number of New Brunswickers employed in the healthcare and social assistance sector grew by almost four percent between 2009 and 2013. And the approximately 51,000 workers in this area are expected to continue gaining additional colleagues.
For the most part, that's due to the increasing population of older residents throughout the province. As people age, they tend to require more medical and support services. Just consider the fact that, between 2011 and 2020, the number of people in New Brunswick aged 65 and over is projected to grow by over 40 percent, according to the provincial government.
Companies enjoy doing business in New Brunswick for many reasons. For example, the province offers special tax incentives and other forms of financial assistance to businesses in a number of strategic industries. And energy costs are among the lowest in all of Atlantic Canada. That provides a stable and confident environment for employers to create jobs.
In fact, Statistics Canada data reveals that more than 78,000 people in this province are employed in a field related to business, financial, administrative, or other related professional services. That includes workers in public administration. And the growth in such services is easy to spot when you look at this fact: Collectively, the amount of money spent by organizations to employ accounting specialists grew from $69 million in 2008 to $94.5 million in 2012—an increase of about 37 percent.
5. Tourism
New Brunswick plays host to thousands of tourists every year. Many of them come for the province's bounty of natural and cultural attractions. The Bay of Fundy is a great example of a destination known around the world for sparking wonder in its visitors. As a result, thousands of people are employed in the region's tourism industry, a sector that accounts for over three percent of New Brunswick's economic activity, says the provincial government.
---