Media Arts Schools & Colleges
Last Updated
Media arts is a relatively new field that encompasses the design and artistry that is used in everything from digital photography and recording arts to video game design and film production. There are so many roads that a career in media arts can follow, and with ever-changing technology and media there is no telling just how far you could go.
In order to thrive in this field, a solid education is key. Learning both the technical and the artistic principles is mandatory, because even the greatest visionary cannot become a great artist without knowing how to use his or her tools. Discover the medium that you want to work in, whether it is film, photography, video games, music, web sites, or one of many others, and embark on your career journey today!
With media arts professionals producing commercials, movies, video games, advertisements, music, web sites, and more, this is an in-demand career field with boundless potential. You are only limited by your own imagination. Explore the selection of schools below and find out how you can combine an eye for design with a great education and produce not only amazing art, but an exciting and successful career!
---
---
Popular Media Arts Programs
---
Media Arts Schools
Sponsored Listings

Vancouver, British Columbia
Digital Film & Video
Game Art & Design
Graphic Design
Professional Recording Arts
---
Vancouver, British Columbia
3D Modeling for Animation and Games
Animation Art & Design
Digital Film & Video
Digital Photography
Game Art & Design
Game Programming
Graphic Design
Graphic Design & Foundation for Design
Professional Recording Arts
VFX for Film & Television
Visual & Game Programming
Vancouver, British Columbia
3D Modeling Animation Art and Design
Game Development and Design
Graphic Design
Enterprise Web & Mobile Developer
Video Game Art
Video Game Development
Web Technology Specialist
3D Modeling Animation & Design
Graphic Design
Graphic Design Technology
Web Design
Web and Mobile Applications Development
Audio Production
Computer Animation
Digital Cinematography
Game Art
Game Design
Graphic Design
Media Communications
Mobile Development
Music Business
Music Production
Sportscasting
Web Development
---
---
Media Arts FAQ
What Do the Media Arts Consist Of?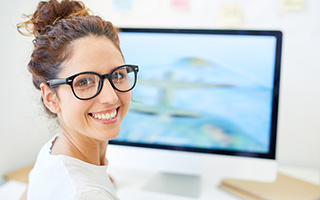 Careers that engage the imagination. Creative fields that spark new worlds and fun ways to interact with them. Occupations in which artistic value is just as necessary as commercial or functional value.
The media arts enrich our cultural experiences. They allow stories to reach us and to resonate among us. They give concrete form to the Web's vast possibilities. And they delight our visual and auditory senses.
Among the many options open to talented and driven individuals are careers in these areas:
Animation
As technology has gotten more advanced, the work of animators has become more widespread. Although 2D cartoons are still pervasive, today's world of animation is increasingly represented by sophisticated 3D motion graphics.
And this art form isn't just used for entertainment. Artists who specialize in this field also have opportunities to contribute their talents to help educate, inform, or persuade. From interactive training videos to television advertising to visual effects for Hollywood, a computer animator can pursue many different areas throughout his or her career.
Film
Few other mediums combine the work of so many different kinds of creators into a single powerful package. A great motion picture is the sum total of work done by writers, producers, illustrators, designers, cinematographers, actors, directors, animators, musicians, editors, and numerous other talented professionals.
That's what makes filmmaking such an attractive career pursuit. Just picture what it's like to collaborate with such a large number of creative individuals. With the rise of digital video and the continuing popularity of movies and TV, the opportunities to create something special are truly extensive.
Photography
One image can spark a revolution. It's happened before. Probably countless times. Not just at the societal level, but also at the individual level. A photograph can alter our perception of reality. It can cut right through the cultural noise by documenting and revealing profound truths. Or it can reinforce what we've seen before and make us take action.
Of course, photos are also great at illustrating complex concepts and stories—both fiction and non-fiction. They tickle our imagination. And they can even activate our other senses. That's why good photographers remain in strong demand across several different industries.
These are now the world's dominant form of entertainment. And it's easy to understand why. Like films, games are the product of work from lots of different creative and technical pros. But rather than just watching the end results, we get to actively engage and interact with a game's environment and characters. We get to be the hero and move the story forward ourselves.
And this industry only continues to grow. Designers, programmers, and developers can specialize in creating different types of games for different platforms—from home consoles to mobile devices. It all makes for fun careers that are at the forefront of popular culture.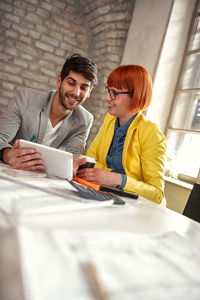 We are highly visual creatures. Which means that a huge portion of our communications are conducted or impacted by what we see. That's the reason graphic designers are so necessary. Their work can greatly affect the way we perceive, understand, or interact with our surroundings.
From the logo of your favourite team to the user interface of your favourite website or smartphone app, the graphic art you encounter every day was carefully thought-out and produced by skilled professionals.
What would life be like without the Internet and everything it provides? For many of us, it's almost unimaginable. We use it to connect with each other, to shop, to get our news, to conduct business, and to stay entertained.
Simply put, the Web is a critical piece of our infrastructure. And designers and developers are the builders of it. They create the digital foundations upon which the rest of us get to play and work and add our own content. And that means they have some of the most essential and fascinating careers possible.
They say it's a universal language. And who could dispute it? Music has the power to affect mood and energy while conveying complex ideas and emotions. Almost everyone loves having it in their lives. For many people, it's as necessary as oxygen. And careers in live sound and studio production often have lots of unforgettable moments.
Just think of the joy that can come from being part of music's creation. Or helping to record and engineer sounds that inspire listeners long after they've heard them. Or giving talented musicians and performers the benefit of your enthusiasm and promotional skills.
---
How Much Can I Make in One of These Careers?
The answer depends a lot on the creative talents you're able to demonstrate as well as where you live and how experienced you are. But to give you a basic idea, here are the wage ranges of a few media arts occupations, according to 2017-2018 data from the Government of Canada's Job Bank. The first number is the Canada-wide median hourly wage, and the second is the average high for the country.
Graphic designers—$24.04; $39.90
Web designers and developers—$28.85; $45.67
Filmmakers—$31.25; $43.27
Audio and video technicians—$23.00; $43.27
Interactive media developers—$36.06; $55.29
---
Which Sectors Employ Media Artists?
The use of skilled creative pros is expanding into more and more industries all the time. There are the obvious ones: Entertainment. Advertising and commercial art. The fine arts. Online media. Corporate communications. But then there are also the sectors you might not think about so readily. Areas such as scientific imaging, product development, education, and even law enforcement are all fields that increasingly provide work opportunities to people with digital arts skills.
---
Besides a Relevant Education, What Else Do I Need?
Genuine enthusiasm for the field you'd like to enter is probably the most important thing to have. That's because developing your natural creative talents into marketable skills takes a lot of practice and dedication.
Today's technological tools can help you turn almost any artistic vision into reality, but they also require a love of learning how to use them, especially as they get more advanced.
Ultimately, you'll also want to focus on putting together the best possible portfolio of work you can. In some cases, that might be in the form of a demo reel. It's one of the things that potential employers will look at most when deciding who to hire.
---
What's the Best Way to Get Moving in My New Direction?
Start by looking over the many great media arts programs above. Each of the featured schools has a lot of experience in helping artistic people like you grow their talents and technical abilities. And they are ready to contact you with all of the details you want to learn more about. So send at least one of them a quick information request today!
---