7 of the Best Manitoba Industries for Pursuing a New Career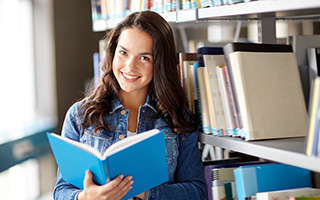 For a province with so much pristine open space and fewer than two million residents, Manitoba has a surprising number of thriving job sectors—as well as some that offer tremendous potential. Here are seven that are especially worth looking into:
With more than 14,000 workers, the Winnipeg Regional Health Authority is one of Manitoba's largest employers. But healthcare professionals enjoy gratifying careers throughout the whole province. In fact, according to a labour market report from Manitoba Growth, Enterprise, and Trade, the sector is expected to generate 16,600 job openings province-wide between 2019 and 2025.
Many post-secondary schools in Winnipeg understand this growing demand, which is why they offer practical training programs in multiple health-related fields.
Statistics Canada says Manitoba is home to over 39,000 employer businesses. More than a few of those companies are leaders in Canada's financial sector. From insurance corporations to investment and leasing firms, potential employers for those with administrative, business, or accounting skills are numerous. The labor market report noted above estimates that 27,400 jobs in the business, finance, and administrative realms should open up in Manitoba between 2017 and 2023.
But, of course, the region's business variety goes well beyond the financial industry. People who offer other professional services—like graphic design or legal assisting, for example—can also find plenty of opportunities.
According to data from the provincial government, more than 1,500 communications- and technology-related companies operate in the province. And they specialize in more than just areas like computers or high-tech networking. Some of them focus on other fun and fascinating fields that you might not, at first, associate with Manitoba.
For instance, gaming and digital media companies add nearly $200 million to the province's GDP. Many of those companies now thrive alongside well-known tech giants like IBM and HP that also have operations within the province.
4. Renewable Energy
Manitoba is already considered a world leader in sustainable energy production. But this sector could offer tons of additional career potential in the years ahead. Just look at what's been accomplished or is being planned:
Approximately 97 percent of the province's electricity comes from clean hydropower.
The provincial government says Manitoba is ranked number one in Canada for energy efficiency.
Winnipeg is globally recognized for having some of the world's most efficient buildings.
The province supports a lot of biofuel development and hydrogen fuel technology research. It is also home to a leading maker of hybrid and alternative fuel buses.
Manitoba has aspirations to aggressively develop and increase its capacity for generating and exporting clean energy from wind, solar, geothermal, and other sustainable sources.
It all points to the possible creation of many new environmentally friendly jobs in the utilities and manufacturing industries, which, together, already employ tens of thousands of Manitobans.
5. Travel and Tourism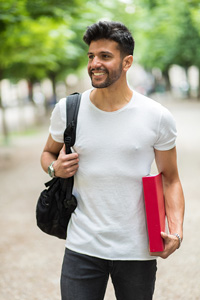 This part of Canada is rich with natural wonders and outdoor recreational options. People come to see polar bears in their true habitat. They come to snorkel with beluga whales. They come to gaze at the Northern Lights. And that's just in the uppermost part of the province.
Aside from all of the great ecotourism in the north, Manitoba also has millions of acres of parkland, about 100,000 lakes, a number of fascinating historic landmarks, hundreds of annual festivals, and plenty of other compelling attractions.
With the tourism industry accounting for a little over three percent of the province's GDP (according to Travel Manitoba), it still has a lot of room to grow. In fact, Manitoba is reaching out to new international markets to attract even more foreign visitors. And that could mean additional opportunities for people with skills related to operating guided tours, organizing events, planning travel itineraries, and accommodating or entertaining those new visitors.
6. Aerospace
Manitoba's aviation services industry is considered the largest in Western Canada. The provincial government notes that the sector directly employs over 5,000 people. Aside from manufacturing, many of the companies in this sector perform repairs or complete aircraft overhauls for hundreds of international clients.
In the years to come, employment of skilled tradespeople could increase significantly within the region. That's because the provincial government has announced plans to increase the highway construction budget and begin building more than a dozen new schools.