---
---
Online and Distance Education in Canada - FAQ
Is Online Learning Right for Me?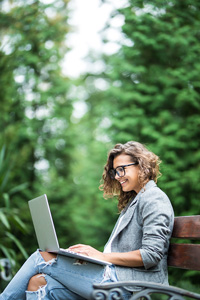 Yes, it probably is. When it comes to distance learning diplomas and online degrees, Canada is home to many outstanding programs that serve people with a variety of needs. Distance education might be especially appropriate for you if any of these statements are true:
You are currently employed
You live far from a traditional school
You need to stay home in order to care for someone in your family
You have health challenges that limit your ability to attend classes on-campus
You simply want a more flexible way to study for a new career or for advancement in the one you already have
What Are the Main Advantages of Online Training?
The largest benefit is the convenience it affords. It gives people of different ages, backgrounds, and circumstances the chance to pursue their educational aspirations and stay competitive in the job market. That's because it can provide:
Real accessibility—People who have jobs don't have to worry about reducing their work hours or taking a leave of absence to pursue their studies. And people who have major family commitments or similar life challenges don't need to put off going after their ambitions.
Time savings—Since you get to learn from home or wherever is most convenient for you, the time it would otherwise take to commute somewhere can instead be used for more productive things.
Cost savings—Having no physical classroom to attend also means having no extra hassles or expenses related to gas, transportation, or parking. And many online programs cost less than their on-campus counterparts.
Scheduling flexibility—Distance education can make it much easier to arrange your life in a way that allows you to participate in social events with your friends or family.
How Do Online and Distance Education Courses Work?
It's fairly simple. Course materials such as textbooks and study guides are generally delivered to you online or by mail. You're given assignment and exam deadlines—sometimes they're firm, other times just suggested. Then you're free to study at the times and places of your choosing.
You can usually contact your course instructors by phone or email when you need help. And many schools provide access to features like online group discussion boards, chat rooms, digital libraries, and multimedia resources such as video lectures and interactive tutorials.
Are Distance Learning Programs Available for What I Want to Study?
Most likely, yes. You can find online training for lots of different careers. A good way to begin finding your future program is to explore the options featured above. Then, if a particular school looks interesting to you, be sure to send a quick information request right away so that you can receive details on how to get started!
---