Substance Abuse / Addictions Worker Schools & Colleges
Last Updated
Addictions worker schools and substance abuse training will prepare you for one of the most challenging and rewarding careers in health care.
You can play a key role in helping addicts put together the pieces of their lives. You will develop the ability to help them restore their well-being through overcoming damaging habits related to challenges as diverse as drug or alcohol abuse, problem gambling, sex addiction, shoplifting, and compulsive overeating.
You will be able to offer child, youth, adult, and family counseling services. This will enable you to not only counsel addicts but also the people in their lives that are affected by the addiction.
Addictions worker schools will grant you a solid understanding of how substance abuse affects human behaviour. You will learn about the various ways addictions affect people, and how to successfully handle each unique situation you are presented with. You can help your clients work through the recovery process and lead promising and meaningful lives.
Addiction worker schools may also help you become a Certified Alcohol and Drug Counselor. With training, you can be ready to make a difference within recovery homes, group homes, treatment and detox centres, and more!
3 Things That Make Addictions Worker Training Worth Pursuing
---
---
Addictions Worker Schools
Sponsored Listings
---
---
3 Things That Make Addictions Worker Training Worth Pursuing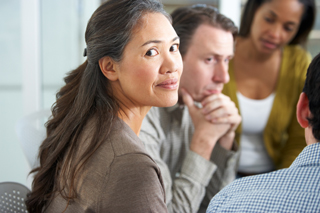 Communities across the nation need caring people who have the compassion, skill, and generosity to help fellow Canadians in the grip of addiction. Without such professionals, countless individuals would lose the support necessary for recovering and reaching their fullest potential. That's what makes workers who specialize in helping people through chemical dependencies, behavioral excesses, and personal crises such bona fide heroes.
Just consider what the country faces: According to the Center for Addiction and Mental Health, addiction or mental health problems affect one in five people throughout Canada. And one in two Canadians experience a mental health problem before they turn 40. Those are particularly sobering statistics given the fact that substance abuse and other addictions—which frequently go hand in hand with anxiety and depression—often go unreported.
Under the influence of an addiction, a person's decision-making can become irrational. It becomes impossible, without treatment and support, to control your actions. Your brain gets altered to the point that the systems governing reward and motivation cease to function properly. But, thankfully, through a lot of research and trial-and-error, addictions professionals have gotten a lot better at being able to safely intervene, treat addicts, and prevent relapses.
That's where being a support worker in this field comes into play. You get to be one of the people directly involved in improving the quality of life for those who need help getting back to a functional state of well-being. And the work comes with some possible upsides you might not expect.
1. High Demand and Compelling Income Potential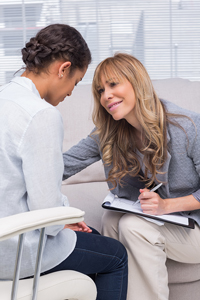 Social services, which include addictions intervention, treatment, and counselling, collectively represent one of the fastest-growing career sectors in Canada. As awareness about the effectiveness of such services increases, so does the demand for them. In fact, the Government of Canada's Job Bank says that about 51,600 job openings for community and social service workers are expected during the period between 2017 and 2026.
Plus, it's possible to make a comfortable living by working in this field. According to Job Bank estimates, Canadians who are employed full-time performing community and social service work have the chance to earn a median wage of $21.54 per hour (about $44,803 per year) or up to $33.00 or more per hour (about $68,640 per year) with experience.
2. Great Variety in Who You Can Help and What You Can Specialize In
All kinds of people can be affected by addiction. And the types of potentially addictive substances and behaviors are truly wide-ranging. As a result, having a career as an addictions support worker, counsellor, or outreach specialist can lead to interacting with a stunning diversity of people who are each battling something a little different. But it also allows for the possibility of specializing in a particular type of addiction or group of people.
For example, some workers deal primarily with people who are addicted to substances such as street drugs, alcohol, tobacco, or prescription drugs. Other workers might interact mostly with those suffering from addiction to habits like gambling, overeating, shopping, stealing, having sex, playing video games, surfing the Web, or overworking.
Many professionals in this field also eventually decide to specialize in helping a particular subset of people such as:
Women
Youth and families
Seniors
Ethnic minorities
Lesbian, gay, bisexual, and transgendered people
3. Lots of Workplace Possibilities
As this field grows, so does the variety of employment settings. Today, addiction support specialists can find work with:
Group homes and therapy clinics
Residential care facilities
Intervention services
Homeless relief shelters
Mental health agencies
Outpatient centres
Medical detox clinics
Community outreach agencies
Social advocacy organizations
Grant-making services
Hospitals
---