---
---
3 Smart Occupational Areas for Beginning a Career in Education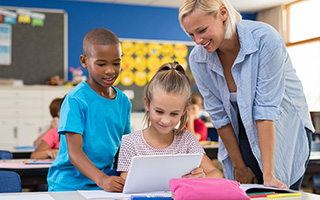 The progress and well-being of individuals and entire communities is closely tied to the availability of quality education. Learning is what allows people to embrace diversity and acquire knowledge that serves as the foundation for success and enriching personal development. And it's what creates the conditions for social harmony and allows society to function effectively.
That's why teaching is such a noble profession. It plays a major role in keeping society together and moving forward. Plus, there's never any shortage of people striving to learn. It's a lifelong process that never stops. As a result, you don't have to look far to discover opportunities for teachers or other educators to shine. And you might be surprised by how little post-secondary training you need to get started in this extraordinary field.
Here are three fast-to-train-for education careers worth looking into:
1. Early Childhood Education (ECE) and Care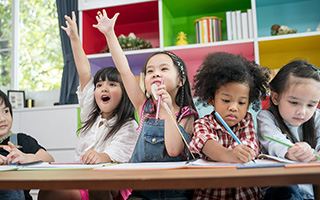 A lot of modern research shows that investing in childhood development is an essential part of the solution to solving a whole range of social problems like crime and poverty. When children experience safe, loving, and stimulating learning environments early on in their lives, they tend to have happier, more successful, and more stable lives as adults.
Plus, child care (in places like preschools and nursery schools) forms a major part of the support system for countless working parents. It's what allows them to provide for their families. And it enables women to have equal access to the workforce and to contribute their talents to our economy.
But Canada needs more early childhood educators working in our communities so that more families have access to quality child care. Just take a look at a few eye-opening statistics:
About 71 percent of Canadian mothers with kids aged 3 to 5 participated in the workforce in 1998. But by 2016, that number had risen to 77 percent.1
In 2016, Canada was home to about 3.2 million children aged 12 and under whose mothers were employed. But, that same year, only about 1.4 million regulated child-care spaces were available across the country. That's a major gap.1
Going to an ECE college can lead to some good-paying positions. In many provinces, you only need a one- or two-year ECE diploma or certificate to qualify for entry into this field. And the median yearly pay for full-time early childhood educators in Canada is about $37,440. But with experience and advancement, it's possible to make more than $56,160.2
2. Special Education and Teaching Assistance
Teachers and counsellors in elementary and secondary schools often need help instructing and looking after students. That's especially true when it comes to educating children with disabilities. Such students need extra support and attention in order to uncover their potential. Plus, many of them have more than one kind of limitation. For example, statistics from 2006 showed that:3
Almost 45 percent of kids with disabilities had problems with speech or language.
More than 30 percent had developmental disorders like Down syndrome or cerebral palsy.
Around 35 percent had psychological, emotional, or behavioural issues.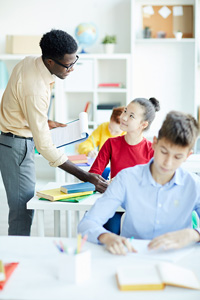 Despite the need for extra support for Canada's disabled students, more than 30 percent of them have trouble getting access to special education services.4 Many schools simply require more formally trained assistants who have the necessary skills to help both teachers and children with special needs.
As a teacher's aide or special education assistant in Canada, you could earn close to the median salary of $45,760 or as much as $61,900 or more after enough experience.2
3. Teaching English as a Second Language
English is increasingly becoming the preferred language for conducting business around the world. Fuelled in large part by the demands of international companies, major countries like China, Brazil, and South Korea have placed a big emphasis on training more of their citizens to become fluent in English. As a result, the demand for people who can teach English as a second language (ESL) overseas is huge.
But many opportunities also exist right here in Canada thanks to the yearly integration of new immigrants. According to the 2016 census, around 510,000 newcomers to this country were not able to carry on a conversation in either English or French.3
By learning how to become a teacher of ESL students, you could gain access to a whole world of intriguing opportunities. Plus, the pay is often good. The median salary for ESL teachers in Canada is about $44,990.5
---
---
1 Childcare Resource and Research Unit, Early Childhood Education and Care in Canada 2016, website last visited on November 20, 2019.
2 Government of Canada, Job Bank, website last visited on November 20, 2019.
3 Statistics Canada, website last visited on November 20, 2019.
4 Canadian Council on Social Development, Community Resources, website last visited on February 19, 2020.
5 PayScale, website last visited on November 20, 2019.