Online Schools in Canada
By Publisher
| Published
| Last Updated
Degree, diploma, and certificate programs are offered by several online schools in Canada, and many institutions are exploring the possibility of offering new kinds of digital credentials. Even before the COVID-19 pandemic, distance education was widely available throughout the country. Remote learning improves student access to courses in a large variety of subjects, provides greater flexibility for adult learners, and frequently involves the use of several interactive technologies.
---
For-Credit Online Courses Snapshot
Canadian Students Taking Them
(prior to COVID-19)
Canadian Schools Offering Them
(prior to COVID-19)
Source
Canadian Digital Learning Research Association's 2019 and 2018 national surveys
---
Online Schools & Programs
Sponsored Listings
Audio Production
Computer Animation
Computer Science
Cybersecurity
Creative Writing
Digital Cinematography
Digital Marketing
Game Art
Game Design
Graphic Design
Information Technology
Media Communications
Mobile Development
Music Business
Music Production
Sports Marketing and Media
Sportscasting
Web Development
Auto Body Collision Technology & Estimating
Automotive Business Manager
Automotive Mechanics Technician
Transportation Safety Supervisor
---
---
Online Post-Secondary Education in Canada: An Overview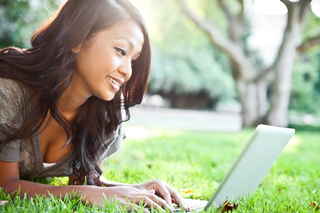 According to a 2019 national survey by the Canadian Digital Learning Research Association (CDLRA), about 76 percent of public colleges and universities said they offer for-credit courses in an online format. And 71 percent anticipated that the following year would see rising enrolments of online students.
The 2018 CDLRA survey revealed that about 17 percent of public college and university students in Canada took one or more for-credit online courses during the 2016-2017 school year. On average, their course load consisted of three to four online classes.
However, all of those numbers might be substantially higher now because of the COVID-19 pandemic. As students and institutions have responded to the unforeseen challenges posed by the public health crisis, many have shifted to online learning or plan to do so (at least temporarily).
Many different private institutions also offer remote learning opportunities. Currently, most online programs at the post-secondary level are designed to lead to a certificate, diploma, or degree.
Results from the 2019 CDLRA survey showed that when it comes to the proportion of undergraduate versus graduate students, online enrolments are comparable to overall enrolments.
What the Future May Hold
Even before the coronavirus pandemic, many Canadian institutions were exploring how digital technologies and remote learning could make their programs more convenient for students. In addition, a growing number of schools have been considering the role that alternative credentials might play going forward. For example:
Micro-credentials and digital badges are used to endorse a person's demonstrated mastery of very particular skills or competencies. Earning them tends to be a relatively short process (compared to a full program), and they can be easily shared via a person's website, LinkedIn profile, online CV or resume, or digital portfolio.
Stackable credits are designed as a system of credentials that logically complement or build upon each other. Increasingly, they are being used as a way to help adult students gain career-focused credentials that lead to employment. Students earn each successive credential in short bursts of time (whenever their work, family, or other commitments allow). In some cases, the credentials count as credit toward a traditional diploma or degree and are recognized by multiple institutions (allowing students to move and change schools). In other cases, they are a series of stand-alone yet highly related certificates.
How Distance, Online, and Hybrid Programs Work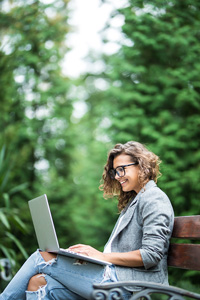 First, it's a good idea to know the terminology:
Distance education means that all courses are taken remotely, typically at home. Courses may be delivered over the Web, through the mail, or via a public-access cable TV channel.
Online learning is the most common type of distance education. At a minimum, it requires a computer and Internet connection. Some schools provide the ability for students to access courses and learning materials through mobile devices such as smartphones and digital tablets.
Hybrid programs include a combination of online and in-person training. Sometimes called blended learning, these programs allow students to learn theoretical concepts remotely and hands-on skills in a face-to-face setting. In some programs, students complete a real-world practicum as part of their training.
Depending on your particular school, program, and courses, you might be given assignment and exam deadlines that are firm or just suggested. And you may be free to study at the times and places of your choosing. When you need help, your instructors or other school staff may be reachable by phone or email.
Books and other learning materials may be delivered to you electronically and/or by mail. It's becoming more and more common for all materials to be accessed fully online.
According to the 2019 CDLRA survey, about 67 percent of public universities and colleges in Canada are experimenting with the use of open educational resources (OER) as a way to help lower costs for students. OER assets are typically in digital form and can often be accessed, downloaded, and shared freely according to a Creative Commons license. They can include electronic textbooks, videos, audio files, and similar resources.
Commonly Used Technologies for Online Training
The 2019 CDLRA survey revealed that among schools offering online courses, more than 90 percent use a learning management system (LMS). Most LMS platforms are designed to make it simple for students and instructors to manage courses, share and access learning materials, communicate with each other, and track progress and participation—all electronically. Some LMS platforms also make it possible for teachers to create interactive presentations and tests that incorporate audio or video.
Examples of LMS platforms used by colleges and universities in Canada include: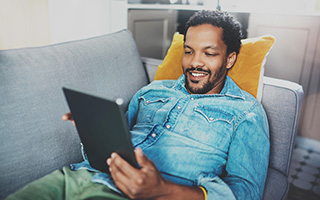 In addition to learning management systems, many institutions make use of technologies such as:
Live-streamed or on-demand video lectures or demonstrations
Video conferencing software such as Zoom and GoToMeeting
Discussion boards
Private groups on social media platforms
Digital simulations
Interactive models and tutorials
Key Benefits of Distance Learning
Greater access to the education you need: Many Canadians have full-time jobs, health problems, family responsibilities, or similar challenges that make it difficult or impossible to attend fixed-schedule classes on a physical campus. And some people live in rural areas far from any schools. Distance education courses make it possible to get employer-recognized post-secondary training in spite of those issues.
More flexibility: Many distance learning programs provide the opportunity to focus on your studies when and where it works best for you. That can make it much easier to arrange your life in a way that allows you to participate in social events with your friends or family. It can also make a huge difference in your ability to pursue continuing education if you're already a professional and need a convenient way to learn new skills and earn additional credentials.
Potential savings of time and money: Since you get to learn from home or wherever it's most convenient for you, the time it would otherwise take to commute somewhere can instead be used for more productive things. And having no physical classroom to attend means having no extra hassles or expenses related to gas, transportation, or parking. Plus, some online programs cost less than their on-campus counterparts.
Major Areas of Online Study
Business-related programs are the most widely available online courses of study in Canada, followed by programs related to health and human services. That's based on a thorough review of listings for online programs returned by the federal government's post-secondary search tool. But you can find online degree, diploma, and certificate programs in a huge variety of other areas as well.
As distance education in Canada continues to develop, almost any subject you can study on a physical campus may soon be available through remote or blended learning.
Most Common Areas of Online Study
Canadian Post-Secondary Programs
Business & leadership

Health & human services

Education & child development

Design & media arts

Legal, criminal justice & emergency management

Trades

Communications

Computer & information technology

Other
Source: Review of Government of Canada listings for online post-secondary programs, July 2020