CDI College
Alberta · British Columbia · Manitoba · Ontario · Quebec
Last Updated
What makes CDI College the right choice?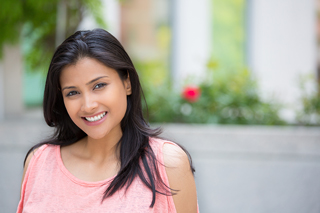 Choosing the right school for your post-secondary education is important. CDI College understands this, which is why it offers students many benefits, including:
A successful history that spans across more than four decades
A huge variety of program options and campus locations to choose from
Industry-driven curricula created with input from working professionals and businesses
Short-term programs designed to help you enter your chosen field quickly
---
What can I expect from a CDI College program?
CDI College aims to help you reach your goals no matter what your intended outcome is. Do you want to obtain your first professional career? Are you striving to advance in your current field by stepping up to a leadership role? Would you like to start fresh in a new industry? Regardless of your end goal, this school has program options to match.
Each program is uniquely tailored to its intended career outcome, but all programs share the same overall objectives:
To focus on building the foundation of knowledge expected of an industry professional
To provide practical training using industry-specific equipment, computer technologies, and other applicable tools or materials
To give opportunities for gaining real-life experience through projects that mirror industry challenges, and externship or clinical components (when applicable)
Furthermore, the college strives to hand-pick instructors with extensive experience in their field. This is because instructors who have actually worked in the industry are able to bring their expertise into the classroom, providing insight above and beyond the scope of the curriculum.
The goal is to enable you to start your chosen program as soon as possible, and choose the schedule that best fits into your life. Therefore, programs have multiple start dates per year, and although schedules can vary by campus and program, most allow you to choose between day or evening classes.
---
CDI College Programs
---
Art & Design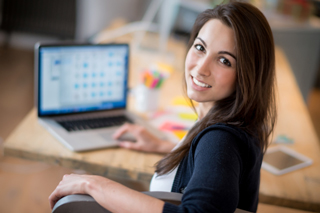 Whether your interest lies in 3D modeling, animation, or web design, CDI College can offer you a variety of art & design programs designed to help you secure a future in this exciting and rapidly expanding industry.
You can work with industry-current tools, equipment, and computer technology, preparing you to express your creativity using a variety of mediums. Whether you are learning to create magazine layouts, video game characters, or product packaging, you'll have the opportunity to gain the career-oriented skills today's employers are looking for. As a graduate, you can look for exciting positions, including Web Designer, 3D Modeler, and Technical Artist!
Art & Design Programs:
3D Modeling Animation & Design
Graphic Design
Graphic Design Technology
Web Design
---
Business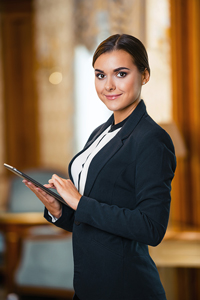 From accounting and financial management to social media marketing and human resources, you can train to become a professional in a range of rewarding fields. You can even choose a program related to specialized fields such as immigration or international trade.
You can take advantage of hands-on training paired with focused theoretical learning. Some programs can even allow you to gain experience in real-world scenarios through a practicum or group project. In addition, selected programs can prepare you for industry certification examinations within your chosen field.
Business Programs:
Accounting & Payroll Administrator
Business and Digital Marketing Management
Financial Management
Global Supply Chain Management and International Trade
Human Resources Administration
Immigration Assistant
Logistics & Supply Chain Management
Social Media Marketing
Social Media and Web Marketing
Supply Chain Management
---
Dental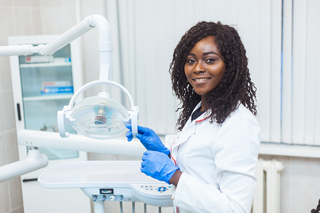 Whether you are interested in pursuing a career related to direct patient care, administration, or laboratory technology, you can find a program to match your desired outcome.
Depending on the program option you choose, you can have the opportunity to learn about billing practices, bookkeeping, dental radiography, and clinical dentistry. Some programs even provide the opportunity to gain practical experience within a real-world dental setting.
Dental Programs:
Dental Assisting
Dental Office Administration - Radiography Specialization
Denturist
Intra Oral Dental Assistant
---
Early Childhood Education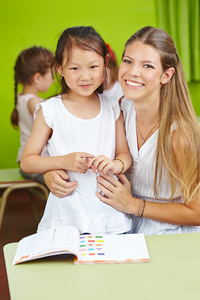 You know that a positive start in education can make all the difference, and you want to help ensure the next generation receives the high quality teaching they deserve. An early childhood education program can help you get started in this incredibly rewarding field.
You can learn about the different stages of child development, and how to plan activities that correspond with each stage. You also have the option to pursue further training that can prepare you to teach a more in-depth curriculum, including math and science. Plus, you can learn how to effectively work with children who are dealing with physical, mental, or emotional challenges.
Early Childhood Education Programs:
Early Childhood Education
Early Learning and Child Care
Education Assistant
---
Health Care Programs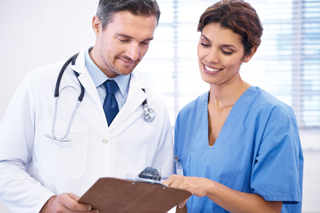 Whether you are interested in taking on administrative tasks, working within a lab, or performing hands-on patient care, you can find the program that works with your career goals. CDI College can offer you a wide range of practical training programs related to everything from massage therapy and medical laboratory technology to pharmacy technology and rehabilitation therapy.
No matter which program you choose, you can graduate with the career-oriented skills valued by employers. You could soon be ready to start a worthwhile career such as Massage Therapist, Health Care Aide, Pharmacy Technician, or Medical Laboratory Assistant!
Health Care Programs:
Health Care Aide
Health Care Assistant
Massage Therapy
Medical Laboratory Assistant/Technician
Medical Office Administrator
Medical Office Assistant
Pharmacy Assistant
Pharmacy Technician
Registered Massage Therapy
Rehabilitation Therapy Assistant
Specialist in Applied Information Technology: Medical Office Assistant
Veterinary Health Care Assistant
---
Hospitality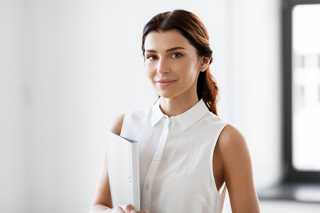 If you're a genuine people person with a passion for travel, training related to the exciting field of Travel & Tourism is a smart way to put your talents to work.
A hospitality program will allow you to work with industry-current technology, including the Apollo and SABRE computer reservation systems, widely used by today's Canadian travel agencies. Plus, you can build on your interpersonal skills, including communication, critical thinking, and problem-solving. Once you graduate, you can look for employment in dynamic settings like travel agencies, cruise lines, airlines, resorts, spas, restaurants, amusement parks, casinos, and ski resorts!
Hospitality Programs:
Hospitality Business Management
Travel & Tourism
---
Information Technology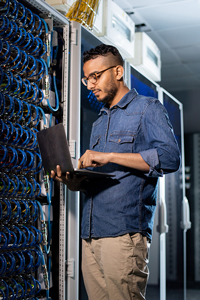 From computer programming analysis and network administration to computer support and Internet security, you can find programs related to a broad range of exciting and rewarding high-tech fields. Each curriculum is designed to provide you with practical skills and a foundation of knowledge that will help you find employment.
Depending on your program choice, you could get preparation for industry certification exams from Microsoft, Cisco, CompTIA, and others. And once you've successfully completed your program, you can go after challenging positions such as Mobile Application Developer, Programmer Analyst, Network Administrator, Internet Security Specialist, and more!
Information Technology Programs:
Cybersecurity Specialist
Network Administrator
Network & Internet Security Specialist
Network Systems Administrator
Programmer Analyst / Internet Solutions Developer
Web and Mobile Applications Development
---
Legal Studies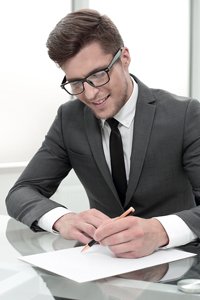 Each of the legal programs offered is designed to prepare you to appeal to today's employers. Depending on which program you choose, you can gain a strong knowledge of the legal and criminal justice systems, as well as a variety of legal areas.
Start the journey toward a career in worthwhile settings such as provincial or federal regulatory bodies, law firms, federal enforcement agencies, banks, corporations, insurance companies, or the armed forces!
Legal Studies Programs:
Legal Administrative Assistant
Paralegal
Paralegal Technology
---
Social Sciences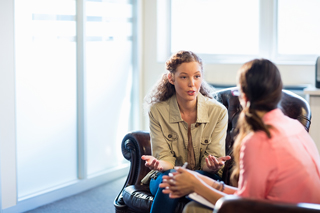 From addictions counselling to youth services to community relations, you can find an area of study to match your future ambitions. You can study subjects such as addiction treatment planning and relapse prevention, psychology, social service systems, case management, mental health, or even youth-specific advocacy and empowerment. Plus, many programs include practicum components in order to provide real-life experience.
As a graduate, you could go after employment in detox centres, correctional facilities, social service agencies, drug and alcohol treatment centres, or group homes.
Social Sciences Programs:
Addictions & Community Services Worker
Child and Youth Services Worker
Social Services Worker Professional
---
CDI College Locations
Alberta
Calgary City Centre
703 6th Ave SW 2nd Fl
Calgary
AB
T2P 0T9
Calgary North
403 33rd St NE Ste 100
Calgary
AB
T2A 1X5
Calgary South
Midnapore Mall
240 Midpark Way SE Ste 200
Calgary
AB
T2X 1N4
Edmonton City Centre
10004 Jasper Ave Ste 200
Edmonton
AB
T5J 1R3
Edmonton North
9450 137th Ave Ste 104
Northtown Centre
Edmonton
AB
T5E 6C2
Edmonton South
101 4723 52 Ave NW
Edmonton
AB
T6B 3R6
Edmonton West
176 Mayfield Commons NW
Edmonton
AB
T5P 4B3
Red Deer
5th Fl 5000 Gaetz Ave
Red Deer
AB
T4N 6C2
BC
Burnaby
5021 Kingsway Ste 500
Burnaby
BC
V5H 4A5
Richmond
4351 No 3 Rd Ste 180
Richmond
BC
V6X 3A7
South Surrey
105 15149 56th Ave
Surrey
BC
V3S 9A5
Surrey
11125 124th St Ste 100
Surrey
BC
V3V 4V2
Vancouver
626 West Pender St Ste 710
Vancouver
BC
V6B 1V9
Manitoba
Winnipeg
280 Main St
Winnipeg
MB
R3C 1A9
Ontario
Mississauga
33 City Centre Drive Ste 280
Mississauga
ON
L5B 2N5
North York
4950 Yonge St Ste 33
North York
ON
M2N 6K1
Scarborough
205 2206 Eglinton Ave E
Scarborough
ON
M1L 4S8
Quebec
Laval
3 Place Laval Ste 400
Laval
QC
H7N 1A2
Longueuil
1111 rue St-Charles Ouest Ste 120
Longueuil
QC
J4K 5G4
Montreal
416 Boulevard de Maisonneuve Ouest Ste 700
Montreal
QC
H3A 1L2
Pointe-Claire
1000 Boulevard Saint-Jean
Pointe-Claire
QC
H9R 5P1
Saint-Léonard
9480 Lacordaire Blvd Ste 204
Montreal
QC
H1R 0C4
---
How can CDI College help me outside the classroom?
A school should provide more than just career training. It should be able to offer assistance in all areas of an education. That's why CDI College has on-site staff to manage the following services:
Admissions
Prior to enrolling, you have the opportunity to visit the campus of your choice and meet with an Admissions Representative. This allows you to ask any questions you may have about specific programs or the school in general. It also gives you the chance to tour the facilities and get an accurate picture of life as a CDI College student.
Financial Aid
Students have the opportunity to apply for financial support in the form of provincial or federal funding, private loans, and scholarships. To receive funding, you must meet specific qualifications, but a Financial Advisor can help you investigate potential sources of financial aid and submit the proper paperwork for consideration.
Career Services
Career services are incorporated into every program. Employment Specialists can guide you through workshops that cover effective resume writing, comprehensive job searching, valuable interview techniques, and much more.
Additional Services
In addition to these main areas of support, CDI College maintains services related to academic and personal counseling, tutoring, and more.
---
What can CDI College do for me after I graduate?
CDI College is committed to maintaining relationships with all alumni. An online alumni network provides all graduates with the resources to keep in contact with peers, faculty, and staff. It can be a valuable networking tool as well as a resource for discovering potential job opportunities throughout your career.
---
What is my next step?
Are you ready to speak directly to the admissions department and confirm that CDI College is the right match? All you need to do is fill out the short information request form, and an Admissions Representative will contact you.
---