---
---
6 Outstanding Benefits of Getting Office Administration Training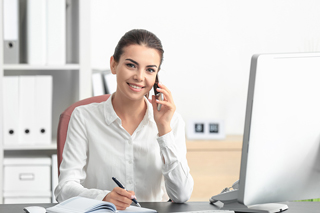 Organizations of every variety rely on dedicated administrative professionals to help keep their operations efficient and effective. Without office managers, administrative assistants, and similar specialists, businesses, governments, and non-profit establishments would all be a lot less productive.
That's a big reason why having an educational background in this field can be so beneficial. Office administrators are needed just about everywhere. And they often add significant value to the organizations they work for.
As a result, it's common for people with formal administrative training to enjoy advantages such as:
1. Easy-to-Find Opportunities
Already, about 476,000 people throughout Canada work in the administrative profession. And it's easy to understand why. For starters, consider the fact that more than 1.1 million businesses employ people across the nation. Then keep in mind that hundreds of local, provincial, and federal government offices also exist, not to mention numerous offices for all sorts of not-for-profit organizations.
Plus, thousands of openings will likely become available over the coming years as older administrative pros retire and the economy continues to grow.
2. Enjoyable Roles You Can Expand On
Many of today's office administration specialists perform work that extends way beyond traditional clerical tasks. Even if they began their careers as receptionists or data-entry pros, they've advanced into roles that let them use their creativity to solve interesting problems. They use technology to help them plan events, manage important projects, and take on new challenges. And they do all of that while maintaining friendly and effective communication with those they interact with.
In addition, a lot of people in the field decide to specialize in a particular industry or area of business, which can provide even more options for advancement. For example, common areas of specialization include legal assisting, medical administration, human resources administration, and accounting support.
3. Good Salary Potential
People who get to the level of office administrator can make a truly comfortable living. In fact, according to data from the Government of Canada's Job Bank, the median annual pay for a full-time office manager in Canada is about $50,000. But a lot of experienced office managers, coordinators, and administrators earn more than $75,000.
4. The Chance to Become an Important "Go To" Person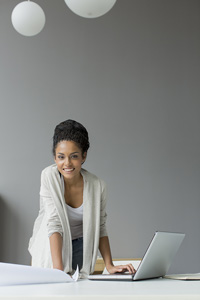 Team members from all over an organization often turn to their office administration colleagues to get their questions answered or to get other types of necessary assistance. So it's the kind of role that can give you a lot of pride in your position and satisfaction at the end of each day.
5. Insider Knowledge
Office administrators and assistants are often privy to what's happening across an entire organization rather than just one department. That's because many of them interact with people in leadership positions and handle high-level documents. Having access to such information can help you learn a great deal about the overall industry, business, or operation that you're a part of. And that can be a key ingredient in helping you advance in your career.
6. Convenient and Predictable Work Schedules
Administrative professionals tend to have fairly consistent work hours, which means they can easily plan the rest of their time. That makes this field a good choice for anyone with a family, important hobbies, or volunteer commitments. Plus, some office administrators even get the option of working flexible schedules in order to accommodate their non-career interests.
---