Event Planner Schools & Colleges
Last Updated
Becoming an event planner is the perfect choice if you desire a fun, exciting, and fast-paced career. From weddings and birthday parties to conferences and concerts, an event planning career will make your life exciting!
In school, you will study areas related to marketing, management, negotiation, budgeting, and more. The event management courses you take can prepare you to handle anything from advertising the occasion to making sure it comes in on budget.
If you're interested in learning about how to become an event planner or a wedding planner, this article can be a great starting place. You can find out about schooling, certification options, average salary, and more!
If you are ready to get started now, choose a school below and prepare to be busy interacting with interesting people and organizing all of the details that make an event absolutely perfect. Or you can use the easy postal code based search tool to find an event management school near you.
Event Planning Career and Education Information
---
---
Event Planner Schools
Sponsored Listings
---
---
Event Planning Career and Education Information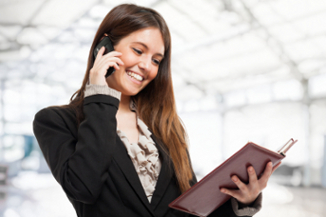 Conferences, fundraisers, weddings, and concerts are all events that require much more than a quick to-do list to put together. That's why event planning and management has become a vital profession, requiring a broad range of skills, specialized knowledge, and hands-on experience in the field.
If you are interested in joining the event planning and management business, read on to learn what event planning can offer you, and why it is such an enticing career choice.
---
Event Planning
Event planning is the process of planning and executing a wide range of events, from securing a venue and creating a budget to organizing entertainment and selecting a menu. It may also include the preparation of guest lists, transportation, accommodations, schedules, and equipment rentals, as well as the coordination of event promotion and marketing.
Some of the most common types of events put in the hands of event coordinators include:
Meetings and conventions
Fundraisers and galas
Weddings and parties
Concerts and festivals
Sporting events and exhibitions
An event planner is a professional who plans and carries out a variety of events, such as the ones listed above.
Some other common titles include:
Conference/meeting planner
Convention coordinator
Festival organizer
Special events coordinator
Trade show planner
Event operations manager
Generally, event planners are either self-employed, or work for trade associations, event planning and management firms, conference or convention centres, government agencies, tourism associations, or hotels.
Event planners handle an array of important tasks that range from big-picture logistics to last-minute details. A typical job description generally includes a variety of responsibilities that can be broken down in three separate parts—before an event, during an event, and after an event.
Prior to an event, an event planning professional often takes on tasks such as:
Meeting with potential clients to determine the type, size, and purpose of event
Establishing a budget and identifying client goals and expectations
Working with clients to come up with the date, time, and location of event
Researching and organizing appointments for viewing event venues
Obtaining bids from potential vendors such as photographers and equipment suppliers
Brainstorming and planning event theme and decor
Suggesting and coordinating entertainment and activities
Securing lodging and transportation for guests and participants
Reviewing the budget and timeline to ensure event is adhering to expectations
Acquiring any mandatory licenses, permits, and/or insurance policies
Collaborating with clients and caterers to develop a menu for the event
Preparing a marketing plan and promoting the event
Finding event sponsors and/or strategizing for event fundraising
During an event, an event planner may be in charge of:
Supervising volunteers and/or staff
Ensuring timely delivery of equipment, supplies, etc.
Greeting and/or registering event guests
Overseeing event activities, such as activities and entertainment
Monitoring the event schedule and making adjustments as needed
Performing quality control (inspecting decor, food, etc.)
Troubleshooting any problems that arise
After an event, a planner will likely be responsible for:
Arranging final vendor payments and gratuities where appropriate
Conferring with clients to ensure the event met their goals and expectations
Supervising tear-down, clean-up, and equipment pick-up
Wrapping up any outstanding items
It's important to keep in mind that each event is unique, and tasks will vary from project to project, depending on factors like client requests, the scope of the event, and more.
---
Wedding Planning
A wedding planner is an individual who can work with couples and their families to design and oversee all aspects of a wedding ceremony, reception, and associated events.
Wedding coordinators are often hired because couples (especially brides) are busy and want to enjoy their special day, rather than spend precious time handling the details of food, scheduling, decor, and more. Plus, wedding planners typically have valuable wedding-related experience and industry connections, which can provide numerous benefits throughout the planning process, including discounts and priority booking.
While the event planning information covers the majority of tasks, there are some unique tasks that planning a wedding can include, such as:
Acting as a mediator and sounding board for brides, grooms, and parents
Advising clients on wedding customs and etiquette
Handling wedding-specific vendors and services (attire, cake, etc.)
Overseeing legal documentation (wedding licenses)
How to Become an Event Planner
Post-Secondary Education
A formal education can give you the edge that you need in this competitive field, particularly if you want to pursue employment with an event planning or management firm.
You will likely want to earn a bachelor's degree, or an associate degree, diploma, or certificate, as well as gaining some solid industry experience. And, while an event planning or management program would be the most relevant option, many individuals successfully enter the field with a public relations, hospitality operations, or tourism management education.
Additional Tips
Also, if you're interested in learning how to get into this career field, here are some tips to keep in mind:
Building a portfolio is probably the most important thing that you can do in preparation for a career in event planning. A professional quality portfolio should contain:
A summary of your educational credentials and certifications
Photographs and/or video footage of events that you've helped to plan
Client, employer, and vendor testimonials/recommendations
And, while it's vital to have a hard copy portfolio that you can bring to client consults, online portfolios are becoming more and more imperative to landing jobs. Not only can you direct potential clients to this resource, you can also give customers the chance to find you on their own.
How to Become a Wedding Planner
Wedding coordinating is a fun and exciting area of the event management field. Here are some tips to help you get started:
Find a school. While post-secondary training is not technically required, it is considered to be the best way to gain the skills and knowledge essential to becoming a great wedding planner.
Pitch in. Before launching a career as a wedding planner, it's a good idea to gain some hands-on experience in the world of weddings. So, offer to help friends and acquaintances with wedding-related tasks. This can provide the chance to obtain valuable insight into the process, and allow you to see what your future career could entail.
Make the rounds. In this profession, networking can make the difference between booking a couple of weddings and making this your full-time job. If you're interested in a successful career planning nuptials, introducing yourself to local caterers, hotel managers, cake designers, party rental companies, bridal store owners, and florists can help tremendously.
Get your foot in the door. As a new planner, you could consider working as an employee or on contract with an existing wedding planning company. This could give you the chance to break into the field, make some connections, and hone your skills, while working under the mentorship of an established planner.
Certification Requirements
There are no legal requirements for becoming an event planner. However, certification can definitely provide added credibility to your resume. If you're thinking about obtaining certification, some of the options to consider include:
In addition to certification, many industry associations offer professional memberships that can give you:
The opportunity to attend trade shows, conferences, and seminars
The chance to benefit from in-person and online networking
Access to trade publications and online discussion boards
Exposure on professional web sites and in business directories
Resources for legal, regulatory, and other types of professional advice
Discounts on liability insurance and group health and dental benefits
Programs
A typical event planning program would cover the following topics:
Event Planning and Execution
Budgeting and financial considerations
Event proposals, bids, and contracts
Vendor negotiation and selection
Service structure and pricing
Venue selection and layout
Industry regulations and event permits
Food and beverage management
Marketing and promotion
Event logistics planning (transportation, accommodations, etc.)
Sponsorship and fundraising strategies
Security and safety precautions
Meeting and convention planning
Design, themes, and decor
Sound, lighting, and special effects
Business Marketing and Management
Small business management
Bookkeeping and records management
Professional networking and reputation management
Business etiquette and professionalism
Portfolio development
Time management and organization techniques
Client relations and customer service
Many programs will conclude with an internship, practicum, or externship component, which can involve planning and coordinating actual events, gaining real-world experience, and more.
Additionally, if you are interested in learning to plan a specialized type of event (people commonly choose wedding planning), you may find a program that's specifically suited to that area. And, further to the topics covered above, a wedding planner program could provide instruction related to:
Cultural and religious wedding rituals and customs
Traditional and modern wedding etiquette
Wedding trends and themes
Wedding party attire
Flowers, decorations, and party favours
Wedding-related events (showers, engagement parties, etc.)
How Long Are Event Planner Programs?
Program lengths can vary substantially depending on the specific program you choose. However, overall you could be looking at the following:
Certificate program—a few weeks to a six months
Diploma program—six months to one year
Associate/bachelor's degree program—two to four years
Additionally, you could opt for an online program, which can give you the flexibility to work through course materials as slowly or quickly as you choose.
Choosing a program should be based on your desired career path. If you want to have a home-based business planning weddings, a shorter program could meet your needs. Alternatively, if you want to work for a prestigious firm planning trade shows and conventions, a bachelor's degree may be the best route.
Program Costs
Program costs vary substantially, given the broad range of options available. For example, a short-term seminar or online course might cost a few hundred dollars, while a four-year bachelor's degree program typically costs a few thousand dollars per semester.
Additional factors that can affect the cost of your education often include:
Delivery of training (online, correspondence, or on-campus instruction)
School facilities and reputation
Inclusion of industry memberships and/or certification examinations
Internship or externship opportunities
Availability of career placement and alumni services
Provided textbooks and other supplies
It's also important to keep in mind that many schools can help you work out the financial aspects of your education. Short-term courses often come with payment plan options, and many longer programs (such as degree and diploma programs) will offer the chance to apply for various types of financial aid, from government loans and grants to scholarships and private loans.
Event Planner Salary in Canada
As of December 20, 2019, the nationwide median wage for this occupation is $23.00 per hour (or about $47,840 per year). But the median hourly pay varies from province to province. For example:
Saskatchewan—$26.00
Ontario—$24.52
Manitoba—$24.04
British Columbia—$24.00
Quebec—$20.88
Alberta—$20.00
New Brunswick—$20.00
Although this isn't a complete representation of special event or corporate event planner salary potential across the entire country, it does give a snapshot of the industry.
Plus, since many event planners work as entrepreneurs, rather than employees paid on an hourly basis, your income potential could be much, much higher if you choose to open your own business.
Average Wedding Planner Salary in Canada
The salary of a wedding planner may include:
A portion of the cost of the weddings they book (usually in the range of 10-15 percent)
A set fee that is paid for a particular "package" or level of service
An hourly wage that is calculated on actual planning time spent working on the project
Additionally, it's common for wedding planners to receive a gratuity based on the quality of their services and the type of fee structure set out for the job.
Job Outlook
According to the Government of Canada, there could be 9,600 new job openings for event planners between 2017 and 2026. It's a good idea to check out local event planning schools, firms, and even local chapters of industry organizations to get a clear picture of the demand in your area.
Why Should I Enter the Event Planning Profession?
Event planning is a varied and exciting field, and it isn't hard to see why it's such an enticing career path. However, there may be some benefits to becoming an event planner that you haven't yet considered. By entering this profession, you could enjoy: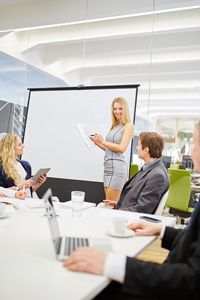 Rewarding work—As an event planner, you could be a part of producing weddings, parties, and fundraisers, which can be very rewarding.
Social interaction—Working with others is a huge aspect of the event planning profession, and is often considered a big perk of the job.
Challenging tasks—Pulling off a large event can certainly be a big job, and it can be incredibly satisfying when everything goes well.
Flexible career options—If you choose to go the entrepreneurial route, you could have the chance to work when you want, and take on only the projects that pique your interest.
Creative outlet—Planning events requires substantial vision, which can provide you with the opportunity to channel your artistic talent and creativity into each job you take on.
Fast-paced situations—When planning an event, you will be striving to meet deadlines, handling a wide range of tasks, and more. This can result in a fast-paced and varied job, which is something that many people enjoy immensely.
---
What's My Next Step?
The event planning profession can be exciting, challenging, and rewarding. And, now that you have an idea of what it takes to become an event planner, you may be wondering what you should be doing next. Begin by exploring event planner schools, and discovering the program that's right for you!
---