Business Management Training
Last Updated
Business management training can prepare you for a rewarding career with limitless potential.
Whether you're seeking to launch your own company or move up as a leader within an organization, business management courses can help bring your goals within reach. With the job-relevant training offered through these programs, you can become adept at organizing teams and departments and aligning resources to meet larger goals. Such vital skills can lead to countless opportunities in an enormous variety of corporate environments.
So start learning what it takes to guide an organization and adapt to new professional challenges. A business management degree, diploma, or certificate can help you expand your expertise and advance your career. Check out the programs listed below or generate a list of training options in your area by entering your postal code into the school finder!
Frequently Asked Questions About Business Management
---
---
Business Management Schools
Sponsored Listings
Calgary, Alberta
Lethbridge, Alberta
Lloydminster, Alberta
Business and Digital Marketing Management
Business and Digital Marketing Management
Hospitality Business Management
---
---
Frequently Asked Questions About Business Management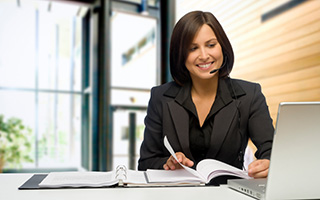 Are you keen to control the operations of a company? Managers play a vital role in helping an organization achieve its goals. Business management training can help you gain the expertise you need to thrive as a leader in a wide range of professional settings.
Here are answers to four of the most common questions about this field:
1. What is business management?
Here's a typical business management definition: the coordination of an organization's activities in order to meet defined goals and objectives. Companies of all sizes rely on skilled managers to direct operations and manage staff effectively. The idea is to improve both efficiency and profitability.
Managers can work in virtually any industry, from banking and manufacturing to hospitality and food service. They are in charge of making sure businesses run smoothly and produce results.
2. What is a typical business manager job description?
The specific duties vary depending on the industry you work in and the size of the company you work for. But generally speaking, business managers are responsible for overseeing the day-to-day functions of a department or unit. Some typical tasks include:
Developing business strategies and plans
Negotiating contracts with suppliers
Hiring and training staff
Conducting performance reviews
Establishing budgets and controlling costs
Evaluating a department's overall progress
Preparing reports for upper management
3. What do business management courses teach you?
You can choose to take a business management certificate, diploma, or degree program. It's important to note that there is often a lot of overlap with business administration. In fact, some programs use both terms. As with business administration, business management programs cover core topics like accounting, marketing, information systems, and business ethics. However, management courses typically include more extensive training in long-term planning and personnel organization.
Depending on the program, you may receive instruction in:
Logistics
Purchasing
Recruitment
Human resources management
Communications
Strategic planning
Project management
Conflict resolution
Overall, business management training is aimed at giving you the leadership skills to manage both projects and people. Some programs concentrate on a specific industry, such as online sales, real estate, or hotel and restaurant management.
4. What is a typical business management salary?
Across Canada, a business manager salary can vary widely, depending on your specific area of focus and level of responsibility. Check out the median earnings for the following management careers. (All salary figures are from the Government of Canada's Job Bank, represent full-time earnings, and are rounded to the nearest thousand.)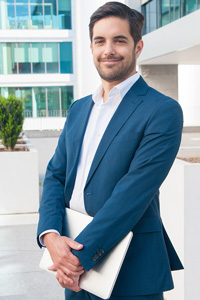 Insurance, real estate, or financial brokerage managers: $97K
Financial managers: $96K
Management analyst: $76K
Corporate sales managers: $88K
Advertising, marketing, or public relations managers: $82K
Human resources managers: $94K
Administrative services managers: $79K
Hotel managers: $57K
Food service managers: $43K
---
Learn to Be a Leader
Get the skills you need to make a positive impact on an organization. With business management training, you can become the professional you aspire to be. Start by exploring the programs listed above. Or discover convenient, nearby options by typing your postal code into the following school finder!
---