4 Top Industries in Surrey Worth Joining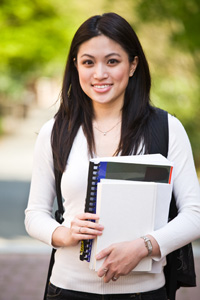 Residents of Surrey are fortunate to live in one of the fastest-growing cities in Canada. The diversity and education level of the local population, combined with its Pacific Rim location connecting it to Asia and the United States, makes Surrey an attractive locale for business investment.
As a student at a vocational college in Surrey, you'll have the opportunity to earn the credentials you need and land in a job market that is on the rise. As a hub for clean energy and manufacturing in British Columbia, Surrey's post-secondary schools offer a number of valuable programs that prepare graduates for positions in these growing fields.
The City of Surrey website notes that this growing city averages 10,000 new residents on an annual basis and is home to roughly 18% of metropolitan Vancouver's regional population. And, in the whole of BC, Vancouver is the only city to exceed Surrey in job growth and number of working residents during the past decade.
So, if you're interested in taking advantage of what Surrey has to offer, what are the top industries worth looking into? The following four show a lot of promise.
The 21st century world relies upon a vast array of advanced technologies to make modern life possible. British Columbia is home to a small, but growing, high technology sector that employs 81,000 people throughout the province. Graduates with training in technology have the potential to land a variety of high-paying jobs, with the average technology employee earning 50% more than other industries in BC, according to the City of Surrey website. Plus, advanced technology firms in Surrey are conducting cutting edge research into mobile devices, creating unique digital media, producing fuel cells, and taking part in other emerging areas of technology.
The future of Surrey's economy in the coming decades could rely upon you should you choose to pursue a diploma or degree in education. The City of Surrey's website points out that Surrey's School District 36 (SD 36) educates the highest number of primary and secondary students of any district in British Columbia. Primary, secondary, and early childhood educators are needed to join the ranks of the district's roughly 8,700 employees. SD 36 is one of the few districts in the province experiencing growth, with 67,000 students currently in the system.
Surrey is home to nearly 900 health-related businesses, including the Fraser Health Authority (body in charge of health care delivery in the region) and Surrey Memorial Hospital (a UBC teaching hospital). The healthcare sector in Surrey employs some 18,730 people, representing 8.9% of the city's labour force, according to the City of Surrey website. In a city this populous, the options for employment in healthcare are vast. So, you can find the kind of training and employment that matches the area you feel best suited for.
In 2008, Surrey was recognized as the Cultural Capital of Canada, resulting in an influx of capital investments in the city to assist in the development of cultural arts, design, and entertainment. The arts sector of BC's economy makes a surprisingly large contribution to the province, with 2009 data from the City of Surrey showing that the sector contributed roughly $1.8 billion to BC. About 4,200 people are employed in arts, culture, recreation, and associated cultural fields.
The city of Surrey possesses a strong, balanced economy. Along with the industries mentioned above, there are plenty of other options if you're looking for something a bit different. Other growing sectors include, but are not limited to, advanced manufacturing, clean energy, and agriculture.
With the right education from one of Surrey's post-secondary institutions, you can become prepared to guide the economy of this great city into the future. Get started now by requesting details from a school near you!
---