---
---
4 Intriguing Employment Sectors in British Columbia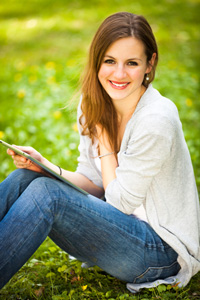 Almost anyone can find something to love about BC. It's just one of those areas of the country that has more going for it than can be adequately put into words. But, of course, being able to create a good living is what many people care about most. And, when you look at BC from that perspective, there's a whole lot to like.
For example, from a business standpoint, British Columbia is flourishing. Over 192,200 businesses operate in the province.** And more than 98 percent of those are categorized as small.*** That speaks to the region's favourable climate for personal connections as well as for both established and innovative new employers.
In fact, when you include the public and private sectors, those employers contributed:
More than 188,000 jobs in 2015 in the professional and technical services industries. They include fields like accounting, administration, legal assistance, architectural drafting, graphic design, and advertising.**
84,000 jobs in the technology sector, which also accounts for about $18 billion in revenues each year.****
Over 163,000 jobs related to educational services.**
But the picture gets even better. Just consider the potential offered in these four compelling areas:
There might be no other sector in BC that holds as much promise for career-seekers who want to know they'll be needed for years to come. It already employs an enormous number of British Columbians—287,400 in 2015.** And, in terms of demand, it is expected to be one of the strongest-growing sectors, with 148,400 job openings from 2018 to 2028.*
The biggest contributor to that growth is the region's population of aging residents. Look at these facts:
People over the age of 60 account for almost 50 percent of all BC healthcare costs.†
From 2022 to 2036, the number of British Columbians aged 80 and older is expected to rise 74 percent—from 250,000 to 435,000.†
As soon as 2018, there could be more residents aged 65 and up than those under 18.†
Thousands of creative professionals thrive in BC. The work they do has far-reaching impacts on multiple sectors of the provincial economy.
For example, film and television production helps generate business for lots of small companies as well as numerous jobs related to areas like hospitality and construction. And with hundreds of motion picture projects carried out each year in the province, this $1.2-billion industry alone creates over 20,000 direct jobs for people with all types of creative and technical expertise.**
That's why BC is often called "Hollywood North." It has the fourth-largest film and TV industry in North America.** But the province has also developed an international reputation for its audio production and media arts industries. From globally recognized recording studios to famous video game companies like Electronic Arts, the potential opportunities for exciting employment are abundant.
In fact, more than 1,300 companies operate in the region's digital media sector.‡ They specialize in areas such as mobile gaming, animation and special effects, interactive marketing, social web development, and electronic learning.
BC's skilled tradespeople represent one of the most vibrant occupational groups in the province. With key industries like mining, transportation, construction, and natural resource development expanding in the years ahead, the job possibilities keep stacking up. It's true: Of the more than one million job openings expected between now and 2020, about 43 percent will require some form of technical or trades education, like electrician or HVAC training.****
From electricians to mechanics to welders, British Columbia will need thousands of qualified tradesmen and women in the decades to come. But if that's not compelling enough, check out these facts:
The budding liquefied natural gas (LNG) industry could generate 75,000 permanent jobs.****
With major expansions and upgrades planned for several mines, an additional 2,000 new jobs could be created in the construction trades.****
Automotive service technicians are projected to have 6,400 job openings from 2018 to 2028.*
By 2028, about 371,300 job openings are expected to be created that will require college diplomas, certificates, or trades training.*
Here's a stunning number: 20 million. That's how many visits BC's parks and protected areas get each year.*** The province's residents simply love to travel, but the region also attracts millions of other Canadian and foreign tourists. In fact, the amazing coastal areas, mountains, rainforests, and deserts have drawn people here long before Vancouver and Whistler hosted the 2010 Winter Olympics.
British Columbia is known the world over for its rich First Nations history, unmatched diversity of its beautiful landscape, and recreational attractions like golf, skiing, camping, and wine tasting. As a result, the tourism industry is one of BC's major strengths. And it's growing. But so are closely related industries like the culinary arts. Consider these points:
Between 2003 and 2013, economic contributions from tourism grew by more than 44 percent.***
Tourism already directly employs more than 127,500 people in the province. That's about 1 in 15 of BC's employed residents.***
The related food and accommodation services sector employed over 177,000 people in 2015.**
Collectively, chefs and cooks are expected to enjoy 43,210 job openings from 2018 to 2028.*
---
---
* WorkBC, British Columbia Labour Market Outlook: 2018 Edition, website last visited on September 11, 2018.
** BC Stats, website last visited on July 25, 2016.
*** Province of British Columbia, website last visited on January 7, 2020.
**** BC Jobs Plan, website last visited on July 25, 2016.
† British Columbia Medical Association, Charting the Course: Designing British Columbia's Health Care System for the Next 25 Years, website last visited on July 25, 2016.
‡ Creative BC, website last visited on July 25, 2016.