7 Great Perks of Having a Career in Fashion Merchandising or Marketing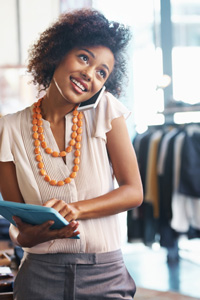 Thousands of fashion professionals enjoy working in Canada. That's because the industry is very broad and offers a number of ways to benefit from its presence and successes. Consider this: By the end of 2012, the number of retail clothing and accessories stores or establishments across the country totalled more than 25,500. And in September 2014 alone, they collectively did more than $2.3 billion in sales.
So the fashion sector is strong. But how can you benefit? Look at these seven potential perks of going to college to become a fashion merchandiser, fashion marketer, or similar type of professional:
1. Multifaceted Enjoyment
For people who delight in performing both creative and business-oriented tasks, this career area offers the chance to experience total professional fulfillment. After all, when you get to blend your biggest interests into one vocational package, it's easy to feel satisfied and motivated each day.
2. Lots of Fun Career Paths
Ever wondered what it would be like to work as a fashion buyer for a prominent or chic retail brand? How about as someone who gets to plan and coordinate the digital and print marketing campaigns for an up-and-coming fashion designer or clothing store?
Those are just two of the many inspiring possibilities you might pursue. Others include being a fashion retail manager, display specialist, fashion runway coordinator, assistant to an in-vogue stylist, or even a self-employed fashion consultant.
Plus, you may have the chance to work in some truly fun places for businesses that specialize in fascinating types of clothing. For example, the Greater Vancouver area of BC is home to several performance apparel companies that manufacture and sell stylish-yet-functional gear for all kinds of outdoor activities. Some of them are even recognized at the global level and enjoy over $100 million in yearly sales, according to the Vancouver Economic Commission.
3. Potential for Advancement and a Big Salary
Since fashion merchandising and marketing professionals have so many career options, they also have the ability to find some very good-paying opportunities. For instance, check out just a few of the median salaries in Canada for people in occupational areas that often involve fashion:
Of course, salaries can go much higher than those listed above. As two examples, some marketing managers earn $137,134 or more each year, and some store managers earn over $119,995.
4. Free Items and Big Discounts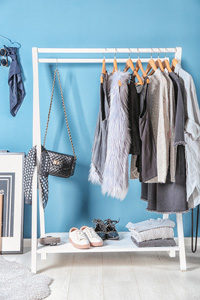 A lot of fashion buyers and marketing pros receive free clothing samples or accessories from designers and manufacturers who want their products sold in stores or promoted more widely. Plus, many fashion retail pros also receive significant discounts on any items they purchase at the stores they work for.
5. Opportunities to Travel
Fashion is an international industry. As a result, a lot of people in this business get to travel around the world in order to attend fashion shows or meet with designers, suppliers, or media representatives.
6. Insider Knowledge
Working in fashion often means that you're privy to upcoming style trends before anyone else knows about them. And that can give you an advantage in conducting certain types of negotiations or even help you impress important people in a social setting.
7. Fascinating People
Because of the global nature of this creative industry, it is common to interact with interesting and talented people from across Canada as well as from many other countries. That means you can develop professional relationships and personal associations that are out-of-the-ordinary and anything but boring.
---