42 Rewarding Jobs That Help People in Many Different Ways
By Publisher
| Last Updated July 24, 2020
Does the idea of applying your talents to a meaningful cause inspire you? Jobs that help people are increasingly popular among workers who value projects that benefit others and have a positive impact on the world outside the office. In fact, a Society for Human Resource Management (SHRM) survey of millennial workers found that 94 percent of them wanted to use their skills to further a cause they believed in, and 57 percent were hoping to see more corporate workdays devoted to service.
You don't have to look far to find such jobs. Helping people is a fundamental aspect of many fields, including health care, protective services, education, law, and human services.
And many jobs that make a difference in people's lives are among the most rewarding careers out there, both in terms of monetary rewards and personal fulfillment. For instance, surgeons and emergency physicians save lives and make handsome salaries, while members of the clergy have topped lists of both the most meaningful and the most satisfying careers. Clearly, jobs that help the world can bring immense personal rewards.
We've identified 42 careers that help people with a range of issues or problems. Keep in mind that the best career advice is to look for jobs that most closely align with your own interests, skills, and values—so use these suggestions as starting points for your own exploration, but let your imagination go where it will!
Job outlook and median salary information are current as of March 5, 2020 and are based on national data from the Government of Canada's Job Bank unless indicated as being from (1) PayScale.
---
Jobs That Help People Survive Emergencies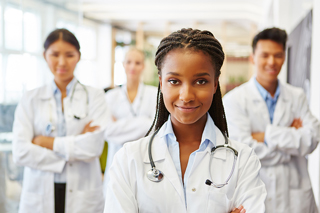 What jobs help people more than those in emergency services? Keeping people safe, tending to their injuries, or guiding them through a crisis can be deeply fulfilling work. Here are a few examples of jobs that save lives:
1. Emergency physician
Talk about careers that make a difference in people's lives—ER doctors literally hold people's lives in their hands. They deal with any urgent medical issue, from gunshot wounds and heart attacks to broken bones and breathing problems. You can pursue certification in emergency medicine after getting a medical degree.
2. Emergency management coordinator
You never know when a catastrophic event might occur. That's why we need emergency management coordinators to develop plans and ensure that procedures are in place to help people affected by natural disasters or other emergencies. This role involves analyzing the damage, acting as the main point of contact for the operation, and coordinating fire, police, and other emergency services.
3. Police officer
Maintaining order and ensuring public safety are the primary roles of police officers. They patrol public areas, arrest people suspected of breaking the law, and assist crime and accident victims. They put themselves in harm's way in order to protect the public. You'll need to complete police academy training and pass a series of agility, fitness, and strength tests to get into this job.
4. Firefighter
Like police officers, firefighters have careers that require helping others even when it means putting themselves at great risk. In addition to rescuing people from burning buildings, firefighters respond to emergency calls and are often the first ones to arrive at accident scenes. They also participate in education programs to teach people about fire prevention.
5. Registered nurse (RN)
Providing direct patient care in hospitals, medical offices, and other care facilities is one of the most hands-on ways to help people. Jobs for nurses are widely available across Canada and are expected to remain that way for several years. Once you become an RN, you can choose to specialize in areas such as critical care, surgery, oncology, pediatrics, or obstetrics.
6. Paramedic
It's a paramedic's job to provide on-scene first aid and emergency care to sick or injured people and transport them to a hospital for further treatment. Paramedics deal with accident victims and others who are experiencing sudden and serious medical problems. Many operate ambulances, but some work as part of medical rescue crews aboard helicopters or airplanes.
7. 911 dispatcher
It's up to 911 dispatchers to answer incoming calls, evaluate the callers' needs, and direct police, fire, and ambulance services as necessary. Their role is to get appropriate help to people who are experiencing a crisis. They deal with a huge range of situations, from a frightened woman reporting an intruder in her house to a panicked father struggling to help an unconscious child.
---
Jobs That Help People Lead Healthier Lives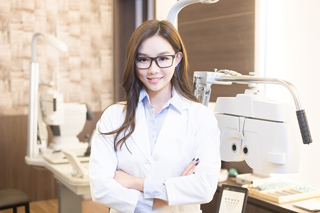 Health care professions are often the first that come to mind when people think of jobs that help people's lives, but there are many ways to contribute to wellness. Many people also find fulfilling careers in helping people eat better, become more active, or establish safer work environments. Check out these examples of jobs that help people lead healthier lives:
1. Dentist
Diagnosing and treating problems with people's mouths, teeth, and gums can go a long way toward maintaining their overall health. Dentists fill cavities, clean and polish teeth, perform extractions and root canals, fit dentures, and teach patients about proper brushing and flossing procedures. You'll need to complete dental school and be licensed by your province or territory.
2. Optometrist
Helping people see more clearly is the main focus of optometrists. They test people's overall vision, depth perception, and ability to focus, and they may prescribe eyeglasses or contact lenses to improve patients' sight. Canada is expected to experience a shortage of these professionals through 2026, so now is a good time to get into this career.
3. Physiotherapist
Many people suffering from aches and pains due to injury, illness, or age look to physiotherapists to help ease their discomfort and improve their physical functioning. These professionals use exercise and hands-on therapies to improve people's movement and help patients feel better. They also counsel patients about the challenges they may face during the recovery process.
4. Dietitian
Hospitals, school cafeterias, and nursing homes rely on dietitians to develop meal plans that provide optimal nutritional value for people with different needs. Dietitians also offer advice to individuals about how to make healthy food choices. You'll need advanced training in dietetics, nutrition, or food science to get started in this field.
5. Occupational health and safety officer
Inspecting and evaluating safety and health hazards in the workplace helps keep employees safe from harm. Occupational health and safety officers strive to make sure that safety regulations are followed in order to reduce workplace injuries. When accidents do occur, these officers work to identify the cause and come up with policies to prevent future incidents.
6. Dental hygienist
Dental hygienists do many of the hands-on tasks involved in helping people maintain good oral health. They take and develop x-rays, remove plaque from teeth, apply fluoride treatments, take dental impressions, and help people understand the best way to care for their teeth and gums. A one- to three-year program can get you started in this field.
7. Cardiology technologist
Cardiology technologists play an important role in helping doctors diagnose and treat heart-related conditions. They use sophisticated equipment, such as electrocardiogram (ECG) machines, to measure how well a heart functions. They also perform exercise tolerance tests and analyze pacemaker data. Registration with the Canadian Society of Cardiology Technologists is required in all provinces and territories except Quebec.
8. Licensed practical nurse
Working under the supervision of registered nurses (and known as registered practical nurses in Ontario), these health care professionals are directly involved in helping sick or injured patients get better. They monitor vital signs, dress wounds, administer medications, and collect samples for laboratory testing. A two-year training program can prepare you for this field.
9. Massage therapist
Massage therapists use the power of touch to help people relax, de-stress, and recover. They assess their clients' conditions and determine the best ways to knead clients' muscles and other soft tissues in order to rehabilitate injuries and promote overall wellness. A one- to three-year program can prepare you to enter this field. Some provinces require massage therapists to be certified.
10. Occupational therapy (OT) assistant
OT assistants carry out treatment programs developed by occupational therapists to help people recover from injuries or adapt to disabilities so that they can continue to perform their normal everyday activities. Assistants ensure that patients perform therapeutic exercises correctly, take note of patient progress, and report their observations to the occupational therapist.
11. Physiotherapist assistant
The goal of physiotherapist assistants is to improve people's physical functioning. Working under the direction of physiotherapists, assistants help patients with exercises and stretches designed to improve their mobility, coordination, or balance. Assistants also track patients' progress and help evaluate the effectiveness of treatment plans.
12. Personal trainer
Do you like the idea of helping people achieve their fitness goals? Personal trainers customize workout routines to match clients' needs, whether they are seeking to lose weight, build strength, or just improve their health. There are no formal educational requirements, but a personal training certificate or a degree in a health-related field can boost your job prospects.
---
Jobs That Help People Access Legal, Social, and Community Support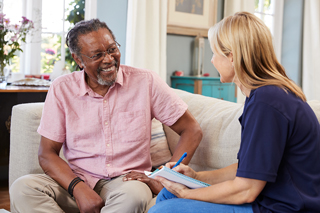 The legal and human services fields are full of jobs that help people in need. Offering assistance to the most vulnerable members of society can be an immensely satisfying way to make a living. Here are a few careers that help people get the support they need:
1. Lawyer
Lawyers advocate for their clients' legal rights and protections. They consult with clients, conduct research, draw up legal documents, and present arguments in court. Specialties like family law, immigration law, and property law offer many opportunities to make a real difference in people's lives. After finishing law school, you'll need to pass a provincial bar exam and complete a period of articling (i.e., supervised training).
2. Child welfare services manager
Planning and directing programs and services to protect children from abuse, exploitation, and neglect is the responsibility of child welfare services managers. They oversee staff, control budgets, and act as liaisons with government officials. These positions normally require a master's degree; many managers start out as social workers and work their way up.
3. Social worker
Some social workers help people who are struggling with substance abuse connect with 12-step programs, some help needy families access benefits or find housing, and others help clients adjust to new health challenges. In all cases, their ultimate goal is to help people cope with social and personal problems. Some, but not all, provinces require social workers to be registered.
4. Paralegal
Without paralegals, many of the tasks necessary to resolve legal cases would not get done. Paralegals interview witnesses, conduct research, review transcripts, prepare briefs, and perform a range of other clerical duties. In Ontario, where paralegals must be licensed, they can even represent clients in some court proceedings.
5. Community service worker
Broadly speaking, community service workers help clients find the resources they need to improve their quality of life. They might help people with disabilities or mental illnesses learn how to plan meals, use public transportation, or develop a household budget. They also figure out what benefits a person is entitled to receive and help with the application process.
6. Home support worker
Providing household support to elderly, ill, or disabled people in their own homes is one of the jobs that make a difference without a degree: In many cases, a high school diploma is all that's required for this career. Home support workers might cook meals, wash clothes, make beds, or clean kitchens or bathrooms. Being trained in CPR or first aid can help.
---
Jobs That Help People Get an Education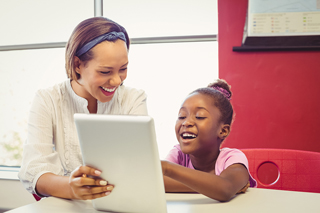 Education jobs, where you help people of various ages learn new concepts or master new skills, offer one of the most direct ways to make an impact on people's lives. If you're keen to help people expand their minds and reach their potential, consider the following careers:
1. High school teacher
Preparing teenagers for life beyond graduation is the main role of high school teachers. They develop lesson plans and assess student progress in subjects like math, science, English, French, art, or history. They also organize and lead extracurricular programs like sports and drama. You'll need an education degree along with a provincial teaching certificate to teach in high schools.
2. School counsellor
The job of a school counsellor is to act as a career guide, academic advisor, and support worker for students. Counsellors offer advice on anything from course selection and scheduling to resume preparation and job searching. They also help students who are struggling with personal or social challenges, such as bullying, anxiety, or abuse.
3. Teacher assistant (TA)
Working under the supervision of classroom teachers, teacher assistants offer extra attention and support to small groups of students in order to help them integrate with the class and connect with the material being presented. TAs might help teachers by setting up equipment, tracking attendance, or supervising students on field trips. Many focus on helping students with mental or physical disabilities.
4. Early childhood educator
Creating fun educational experiences for the littlest learners can be a rewarding way to spend your workday. Early childhood educators use play-based activities to help children in daycares, preschools, and other settings develop their cognitive and social skills. You can train for this career through a two- to four-year college program.
---
13 of the Most Meaningful Jobs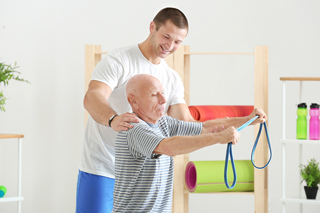 According to research by 80,000 Hours, jobs that help other people give workers a sense of meaning, which leads to career satisfaction. To identify the most meaningful jobs, PayScale surveyed 2.7 million people and asked if their work made the world a better place. Here are the top 13 results:
1. Clergyperson
Spiritual leaders of any religious denomination are the most likely people to say that their work is meaningful. (These jobs also rank first on a list of the most satisfying careers.) Conducting services for, and providing guidance to, fellow believers can be deeply fulfilling. You may need some college-level training or even a master's degree to get into this job.
Percentage of people in this job who find the work meaningful: 98
Median salary: $48,006
2. Post-secondary English teacher
Do you want to share your love of language and help university students understand and appreciate English literature? If you can stick it out through the many years of training that are required to get a master's degree or PhD in this field, you could end up with one of the best jobs that, according to workers, provide a sense of meaning.
Percentage of people in this job who find the work meaningful: 96
Median salary: $95,992
3. Director of religious activities and education
Helping others connect with and understand the faith of a particular denominational group is the job of a director of religious activities and education. These workers create and manage programs that teach religious principles in churches or other settings. A bachelor's degree in religious studies is the usual requirement for this job.
Percentage of people in this job who find the work meaningful: 96
Median salary: $40,997 for all religious education workers
4. Surgeon
Performing operations to treat injuries and other medical issues is one of those jobs where you help people and make money: Surgeons have one of the highest median salaries of any career on this list. In addition to getting a medical degree, you'll need to complete five to six years of residency and be licensed by the province in which you intend to work.
Percentage of people in this job who find the work meaningful: 96
Median salary: $195,7931
5. Elementary and secondary education administrator
Almost all of those who direct the academic affairs of elementary and secondary schools say their work benefits the world. Administrators develop, evaluate, and revise the curriculum as necessary to ensure that students receive the best possible preparation for life beyond high school. They also create and administer professional development programs for teachers.
Percentage of people in this job who find the work meaningful: 95
Median salary: $100,006
6. Radiation therapist
Kicking cancer's butt is the ultimate goal of every radiation therapist. These workers operate specialized machines that deliver radiation treatment intended to shrink or destroy cancerous tumors. They also monitor patients during treatment to make sure they have no adverse reactions. All provinces except Quebec require radiation therapists to be certified.
Percentage of people in this job who find the work meaningful: 93
Median salary: $69,326
7. Chiropractor
A high percentage of chiropractors agree that they have one of the most meaningful careers. Helping people who suffer from back or neck pain provides important benefits to society. These professionals treat neuromuscular-skeletal problems by adjusting and manipulating the spine, applying heat therapy, or massaging problem areas. They also teach patients about exercises and movements that can help relieve their pain.
Percentage of people in this job who find the work meaningful: 92
Median salary: $60,077
8. Psychiatrist
Many people turn to psychiatrists to help them deal with mental and emotional difficulties like depression, anxiety, or suicidal thoughts. Psychiatrists are medical doctors who use talk therapy or medications to address their patients' needs. In Canada, it takes about a dozen years of post-secondary training to become fully qualified in this field.
Percentage of people in this job who find the work meaningful: 92
Median salary: $176,8321
9. Anesthesiologist
As people who specialize in administering anesthetics to numb the pain of patients undergoing surgery, anesthesiologists rank among the top jobs that make a difference and pay well. These medical professionals monitor vital signs to ensure that patients remain safe and comfortable throughout their operations. They also help manage the pain of mothers during childbirth.
Percentage of people in this job who find the work meaningful: 91
Median salary: $202,3241
10. Rehabilitation counsellor
Rehabilitation counsellors play a vital role in helping people with physical, mental, or developmental challenges adjust to their circumstances and get the community support they need to live independently. They might help elderly people cope with new health limitations or help young adults with disabilities find suitable jobs. A master's degree is normally required.
Percentage of people in this job who find the work meaningful: 91
Median salary: $59,384
11. Occupational therapist (OT)
Occupational therapists feature prominently on any list of jobs which help people. They focus on helping people with injuries or disabilities improve their ability to perform daily living or working tasks. They demonstrate therapeutic exercises, assess home or work spaces to see what modifications may be necessary, and recommend adaptive equipment. All provinces require OTs to be licensed.
Percentage of people in this job who find the work meaningful: 91
Median salary: $82,098
12. Kindergarten teacher
Do you dream of helping children develop basic reading, writing, and social skills? Kindergarten teachers introduce children to the world of school and help prepare them for future learning through hands-on activities and creative play. They also model appropriate classroom behaviour and communicate with parents when issues arise.
Percentage of people in this job who find the work meaningful: 91
Median salary: $78,000
13. Epidemiologist
Investigating the cause and spread of disease is the main role of epidemiologists. They collect and analyze health-related data to pinpoint patterns and figure out the best ways to respond to public health problems. By educating both policy makers and the public, they strive to contain and eliminate harmful diseases.
Percentage of people in this job who find the work meaningful: 91
Median salary: $71,4661
---
Get Prepared to Help Others
Jobs that help people offer numerous rewards and can be found in a wide range of fields. Now that you've read about some of the many possibilities, start thinking about how you can develop the skills you'll need in order to take advantage of those opportunities. Vocational colleges and trade schools offer job-focused training that can get you started on an array of career paths that involve helping people. And finding such training programs is easy. Just enter your postal code into the following school finder to discover convenient options near you!
---