43 Fun Jobs for Canadians Who Want to Love What They Do
By Publisher
| Last Updated January 3, 2022
Fun jobs aren't for grown-ups, right? Have you convinced yourself that you're destined for some boring career that simply pays the bills because that's what adults do? Well, it's time to throw that belief out the window and live your life more freely. You deserve to relax, let go of stress, and have fun in both your personal and professional life. Besides, a lot of jobs out there can actually help you make that happen.
So identify what makes you happy. How do you define fun? If you want a fun job, you need to live up to your own ideals, not someone else's. For instance, you might think it's fun to paint beautiful canvasses, whereas someone else may find that kind of work to be terribly stressful. It's all a matter of personal perspective. With that in mind, we've compiled an extensive list of jobs that includes fun options for people of all types. Some of the occupations are out of the ordinary, but others are practical and more obtainable.
Start by checking out the top 10 fun jobs that are distinctly Canadian. Then, explore 33 additional possibilities that appeal to many different kinds of people. You can uncover awesome options for people who are:
Hourly and annual wages are based on 2017-2018 data from the Government of Canada's Job Bank unless indicated as being from (1) PayScale.
---
Top 10 Fun Jobs That Are Truly Canadian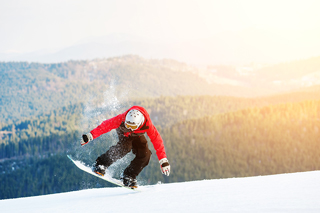 Some of the most fun jobs in the country happen to be distinctly Canadian. We've compiled this top-10 list for people who seek the inspiration to do something extraordinary. After all, when you talk about your job, it's fun to have people stop and ask, "You do what for a living?" Get started by checking out the list of ten unique and exciting careers below.
1. Polar Bear Cop
Can you think of a fun job that is more Canadian than this? In Churchill, Manitoba, the polar bear population outnumbers residents in early winter. That's because hungry polar bears are waiting for the water in Hudson Bay to freeze so that they can begin migrating further north. But having hungry polar bears roaming around a town full of people can cause problems, so a special polar bear task force was created to protect the lives and safety of both the bears and residents. It certainly isn't your garden-variety law enforcement job.
Median annual salary for all police officers nationwide: $87,859
Top-end salary: $114,400 and higher
2. Brewmaster
Many Canadians would agree that brewing beer is one of the fun jobs that pay well. With everything from craft to corporate breweries, the country is home to more brewmaster positions than you may realize. You could be responsible for overseeing the beer production process, which includes choosing ingredients, developing recipes, and conducting quality control.
Median annual salary for food and beverage production managers: $82,659
Top-end salary: $136,365 and higher
3. Maple Syrup Producer
Did you know that Canada produces approximately 85 percent of the world's maple syrup? Just imagine being able to spend your days trekking through beautiful maple forests and tapping trees in order to make a product that is revered around the world. Many producers also use their delicious syrup to make other products like maple butter, candy, and sugar.
Median annual salary for food and beverage production managers: $82,659
Top-end salary: $136,365 and higher
4. CBC Journalist
The Canadian Broadcasting Corporation (CBC) is considered iconic by many people across the country. And, since the CBC operates from coast to coast, it provides numerous career opportunities. If you're a natural storyteller and would love to report on issues that matter to Canadians, then you may want to consider pursuing a journalism career.
Median annual salary for journalists: $62,400
Top-end salary: $93,600 and higher
5. Poutine Food Truck Owner
A lot of Canadians would argue that poutine is the national dish of the country. Many people simply love it. So, with the growing food truck movement, you could enjoy a fun culinary career that involves travelling around and feeding it to the masses. Poutine is often served with a variety of different ingredients ranging from chipotle sauce to maple syrup. You can even serve mouth-watering vegetarian and vegan options.
Median annual earnings for restaurant owners: $60,000, based on 2019 data1
Top-end earnings: $199,000 and higher, based on 2019 data1
6. Snow Plow Truck Driver
How fun would it be to drive a giant snow plow for a living? If you enjoy a little adrenaline and aren't afraid to endure the most Canadian of winter storms, then snow plowing could be a great career for you. Plus, it's an essential job. A majority of the country's residents wouldn't be able to leave their houses after winter storms if the roads weren't adequately plowed.
Median annual salary for snow plow truck drivers: $49,920
Top-end earnings: $66,560 and higher
7. Whistler-Blackcomb Ski Instructor
It's said that Whistler-Blackcomb has one of the longest ski seasons on the continent. That's because the resort is located on a glacier—a fact that often fills snow enthusiasts with delight because it means they can ski and snowboard from approximately November to May every year. You can have fun hitting the slopes and getting paid to teach other people how to ski or snowboard.
Median annual salary for recreation program instructors: $31,200
Top-end salary: $54,080 and higher
8. Wilderness Tour Guide
Canada is known for its vast wilderness, something that many tourists want to experience. That's good news for outdoor enthusiasts who would love to work as tour guides in the travel and tourism industry. Whether by foot, canoe, white-water raft, or motorized machine, you can give tourists experiences to remember by taking them through the depths of the Canadian wilderness.
Median annual salary of tour guides: $29,640
Top-end salary: $47,840 and higher
9. Beavertail Pastry Maker
It's no secret; Canadians love their baked goods. And beavertails are one of the country's well-known treats. A traditional beavertail is a light, fluffy pastry topped with a butter, sugar, and cinnamon mixture. Then, ingredients like chocolate or maple syrup are drizzled over top. But in today's creative culinary world, beavertails are topped with almost anything you can imagine. For enthusiasts of baking and pastry arts, no other job may be more fun than preparing and serving Canadian treats like beavertails, butter tarts, Nanaimo bars, and sugar pie to hungry customers.
Median annual salary for bakers: $29,120
Top-end pay: $42,016 and higher
10. Banff National Park Tourism Worker
Banff National Park is one of the most popular natural destinations for tourists. And it's an awesome location for travel and tourism professionals who want to engage in fun work. With retail shops, restaurants, resorts, ski hills, mountain lodges, and guided tour operators, many job options are available. Doesn't earning a paycheque while living and working in a majestic park setting sound pretty amazing?
Annual salary range for servers, retail sales workers, tour guides, front desk agents, restaurant managers, and accommodation service managers: $29,120 to $125,154 and higher
---
33 Fun Jobs for People With Various Interests and Backgrounds
A variety of fun careers that pay well are relatively easy to get into or may simply meet your desire to do something interesting every day. That said, terms like fun, cool, and interesting are all quite subjective. Their meanings vary between people. So, keeping in mind that the idea of fun is different for everyone, we've compiled a wide-ranging list of fun careers that offer realistic and achievable opportunities. After all, most of us would probably love to test luxury beds or amusement park rides for a living, but the job market for that kind of work is almost non-existent. So check out the fun occupations below that you can actually obtain and stay engaged in.
---
Fun Jobs for Skilled Hands-On Workers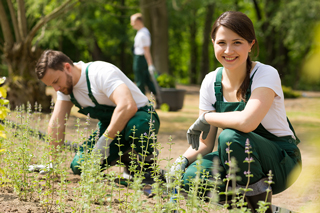 Some people feel that nothing is more thrilling than being able to physically see the results of their efforts at the end of each day. Working in a skilled trade or similar type of career field can offer you exactly that. Take a look at the following jobs that often appeal to hands-on workers.
1. Electrician
The thought of working with specialty tools and high-voltage power is exciting for many electricians. Plus, the electrical field is evolving. It's not just about running wires in order to power homes, businesses, appliances, and various electronics. The field of automation is growing, so a lot of electricians are becoming skilled in basic kinds of programming. For example, when they install light fixtures, they may also program computers that tell the lights when to turn on or off. And with emerging sectors like solar energy, a lot of cool specialty areas now exist.
Median hourly wage: $32
Top-end hourly pay: $44 and higher
2. Heavy Equipment Operator
Make your childhood dreams come true by operating heavy, earth-moving equipment at construction and industrial work sites. From bulldozers and excavators to cranes and graders, the options are extensive. Plus, considering that the country's construction industry has been steadily growing with no signs of slowing down, securing a job may only require a good attitude and willingness to learn.
Median hourly wage: $27
Top-end hourly pay: $37.28
3. Automotive Mechanic
It could be argued that few people love and enjoy their work more than auto mechanics. In fact, many of today's mechanics probably felt that they were destined for this trade from a young age. You can join them as a respected expert in the field, acquire an impressive set of tools, and have fun working on a variety of makes and models of vehicles. You could even open your own shop or repair business.
Median hourly wage: $24
Top-end hourly pay: $38 and higher
4. Horticulturist or Landscaper
If you love being outside and have a natural green thumb, then no other career may be more fun than horticulture or landscaping. Horticulturists are essentially plant scientists. They're experts in growing plants. You could focus on areas like the most effective ways to plant crops or the best methods to regenerate land and preserve natural resources. Landscapers are also plant experts, but they tend to focus on using plants, trees, and other elements to make outdoor spaces pleasing to the eye. You could spend your days designing and planting beautiful gardens and installing the irrigation systems that keep them hydrated.
Median hourly wage: $22.40
Top-end hourly pay: $38
---
Fun Careers for Adrenaline Junkies
For some people, nothing is more fun than activities that get your heart pumping and adrenaline rushing. So just imagine being able to have those feelings every day at work. Check out these career ideas that can make that a reality.
5. Pilot
Join a highly respected professional field and have fun flying airplanes on a regular basis. You'll get to enjoy an amazing view, travel to interesting locations, learn about new airplanes and technology as they hit the market, and feel fulfilled for safely transporting thankful passengers. And people will even call you captain.
Median hourly wage: $38.81
Top-end hourly pay: $72.12 and higher
6. Blaster/Explosives Worker
Yes, you can actually blow stuff up for a living. For some people, that may be as good as fun, high-paying jobs get. Blasters—also called explosive workers or engineers—typically work for mining and construction companies, but some of them are enlisted in the military. You'll work with explosive substances and employ them in order to take care of tasks like bringing down buildings or blasting through rocks.
Median hourly wage: $17.50
Top-end hourly pay: $28 and higher
7. Commercial Diver
Get paid to go on exciting underwater adventures in order to inspect or weld structures, retrieve materials, conduct research, take photos or videos, or perform other interesting work. You can engage in thrilling tasks and have the opportunity to travel to exciting locations around the world. All it takes is a short commitment to obtain the proper scuba training and commercial diving certifications.
Median hourly wage: $24
Top-end hourly pay: $38 and higher
---
Most Fun Jobs for Natural-Born Helpers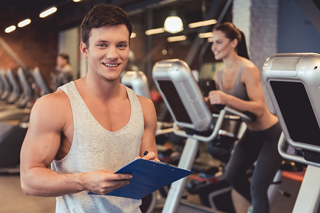 Do you have a natural ability to comfort and care for people? Are you that friend or family member that people call up when they're sick or injured and need some support? Not everyone considers helping others to be fun, but maybe you do. That's why one of the following careers may be a good fit for you.
8. Art or Music Therapist
Imagine being able to help people heal by using the incredible power of art and music. That's exactly what art and music therapists do. As an art therapist, you'll encourage your clients to express themselves through an artistic medium and use that process to help them work through issues like addiction, anxiety, or low self-esteem. As a music therapist, you'll also help clients work through a variety of cognitive, emotional, and social issues. But you'll do it by helping them sing, dance, or create or listen to music.
Median hourly wage: $25.03
Top-end hourly pay: $41 and higher
9. Early Childhood Educator
If nothing brings a smile to your face like the laughter of children, then you'd likely have a lot of fun working at a daycare. You get to spend your days inspiring the wonderful imagination of young children and encouraging their physical and mental development. You could find work with daycare centres and preschools, or you could open your own in-home daycare.
Median hourly wage: $18
Top-end hourly pay: $27 and higher
10. Acupuncturist
Sticking needles into people sounds like fun, doesn't it? To some people—mainly acupuncturists—it surely is because it's exciting to use an ancient Chinese practice to help people transform physically, mentally, and spiritually. By perfectly inserting needles into a person's body, you can promote all types of healing. For example, you can provide relief from allergies, anxiety, back pain, headaches, high blood pressure, and sexual dysfunction.
(Note that acupuncturists are included in the broader practitioner of natural healing occupational category.)
Median hourly wage: $28.85
Top-end hourly pay: $48.08 and higher
11. Fitness Trainer
Do you love almost anything to do with fitness and nutrition? Do you get excited when you read the latest study about the most effective exercise techniques and can't wait to tell your friends? If so, why not get paid to share that knowledge? You'll surely thrive in a work environment where you can share your passion and help people feel better and improve their health.
Median hourly wage: $15
Top-end hourly pay: $26 and higher
---
Jobs That Are Fun for Aspiring Business Gurus
The business sector offers a lot of possibilities for people like you who want excitement and variety in their careers. Take a moment to consider the following jobs and see if you can picture yourself having fun in one of them.
12. Concert Promoter
You might be hard-pressed to find someone who loves live music and concerts more than you do. So, why not turn that enthusiasm into a profitable career? You'll need to stay current on up-and-coming artists and bands in order to book shows that people want to attend. You'll work with artists and bands to set schedules, book venues, advertise shows, and even arrange their transportation and hotel rooms. There's certainly never a dull moment in this line of work.
(Note that concert promoters are included in the promotions managers' occupational category.)
Median hourly wage: $39.56
Top-end hourly pay: $62.50 and higher
13. Public Relations (PR) Specialist
Be the public voice for a company or organization by becoming a PR specialist. You'll be the go-to person for sharing messages and shaping public perception. You could be responsible for attending community events, planning conferences, writing press releases, and distributing media kits. If you like the idea of being able to use your communication and creative skills in a fast-paced environment, then you'll probably find the field of public relations fun and exciting.
Median hourly wage: $29.91
Top-end hourly pay: $48.84 and higher
14. Event Planner
Planning high-profile activities, meeting respected (and sometimes famous) people, and receiving praise for putting together memorable events are just some of the things that you'll experience as an event planner. Many people in this profession enjoy handling all of the details that make amazing events happen. You could have fun handling tasks like meeting clients, scoping out venues, selecting menu items, arranging florals, and organizing the services and staff that bring everything together.
Median hourly wage: $23
Top-end hourly pay: $36 and higher
15. Fashion Merchandiser
Is fashion your passion? Are you always on top of the hottest trends with friends who often envy your constantly changing wardrobe? People like you are meant for careers in fashion, so you'd likely have a lot of fun working as a fashion merchandiser. Companies can hire you to be the person who seeks out the newest fashions, brings them into the stores, and promotes them to customers. You might be responsible for everything from attending fashion shows to placing orders to creating in-store promotional displays.
Median hourly wage: $23.33
Top-end hourly pay: $33.65 and higher
---
Fun Jobs for Socializers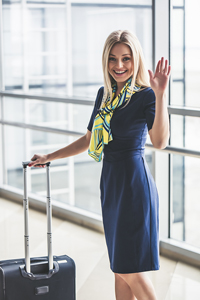 Do you thrive on being able to interact with a variety of people every day? Do you think a job that requires you to work quietly would be agony? Do you want to be able to share your stories and hear what other people have to say? If so, here are some job options that you might find fun and interesting.
16. Flight Attendant
Helping people have safe and comfortable flights, travelling to new and cool locations, and taking advantage of sweet travel perks are just a few of the things that flight attendants often enjoy. You'll be responsible for tasks like helping to prepare the cabin for boarding, assisting passengers with getting ready for departure, providing any necessary in-flight food and beverage services, and ensuring that passengers safely exit the plane with all of their belongings.
Median hourly wage: $18
Top-end hourly pay: $36 and higher
17. Hair Stylist
Spend your days chatting up clients while giving them fresh, new looks that help them feel their best. A short hair styling or cosmetology program can prepare you for one of the most fun, social careers out there. You can become a master at cutting, styling, colouring, and treating hair while getting to enjoy the daily interactions at your workplace.
Median hourly wage: $15
Top-end hourly pay: $24.04 and higher
18. Nail Technician
This line of work is often described as fun and engaging because every client, along with the nail services that he or she desires, is different. You get to offer a variety of nail care services while having enjoyable conversations. And the growing trend of beautiful nail art lets you have some creative expression in your job.
Median hourly wage: $15
Top-end hourly pay: $21.63 and higher
19. Winery Tour Guide
Imagine being able to take wine enthusiasts through impressive vineyards, tank rooms, cellars, bottling lines, and tasting rooms—all while sharing your passion for the industry. That's the fun job of a winery tour guide who is part of Canada's amazing tourism sector. Wineries are often set in beautiful surroundings, so simply arriving at work for the day can be a pleasant experience. You get to sell amazing products while answering customers' questions and striking up all kinds of intriguing and stimulating conversations.
Median hourly wage: $14.25
Top-end hourly pay: $23 and higher
---
Fun Careers for Animal Lovers
Do you think that nothing is more fun than getting to spend time with furry creatures and critters? Well, imagine getting paid to do exactly that. Check out the following jobs that often appeal to animal lovers.
20. Veterinary Technician or Assistant
Work in a veterinary setting and help take care of animals of all types and sizes. In an assisting position, you may be more focused on taking care of the front end of a clinic and handling routine tasks. Those could include greeting clients, scheduling appointments, and cleaning, feeding, and weighing animals. Technicians tend to focus on tasks that directly assist the veterinarian. You could be responsible for assisting during surgeries, conducting lab tests, and giving medications.
Median hourly wage: $18
Top-end hourly pay: $25.30 and higher
21. Wildlife Rehabilitator
Unfortunately, wild animals can become sick, injured, or too urbanized, so they sometimes need to be rehabilitated before going back into the wild. Caring for those animals and helping them prepare to return to their natural terrain is both exciting and fulfilling. Just think about how it would feel to bottle feed a fawn or care for a bear with a hurt paw. Wild animals need people like you who enjoy nurturing them so that they can return to the wilderness.
(Note that wildlife rehabilitators are grouped into the occupational category for all animal health technologists.)
Median hourly wage: $18
Top-end hourly pay: $25.30 and higher
22. Dog Groomer
If you would delight in helping dog owners ensure that their precious pets feel, look, and smell great, then a dog grooming career might suit you well. You'll use a number of different techniques and tools to care for dogs of all types and sizes. Your responsibilities could include cleaning their ears, clipping their nails, and shampooing, trimming, and combing their fur.
Median hourly wage: $14
Top-end hourly pay: $19.67 and higher
---
Jobs That Are Fun for Foodies
Would you agree that nothing is more fun than working with food? The good news is that food lovers like you have a lot of interesting and exciting career paths to choose from. Take a look at a few of your options below.
23. Recipe Tester and Developer
Even when the most notorious and famed celebrity chefs come up with new recipes, they often send them to recipe testers and developers. They need to be sure that all of their recipes' ingredients marry together beautifully and that the measurements and directions are communicated perfectly before releasing them to the public. You could work for food manufacturers or magazine or cookbook publishers. Plus, many recipe testers and developers work as contractors, so they may have a variety of clients from different sectors.
(Note that recipe testers and developers are included in the occupational category for all food and beverage testers and graders.)
Median hourly wage: $20
Top-end hourly pay: $27.88 and higher
24. Organic Farmer
A growing number of people are concerned with eating locally grown organic fruits and vegetables. They recognize the importance of healthy plant-based foods that are free of chemicals and grown sustainably. All of that interest is giving rise to the organic farming movement. It's fun, meaningful, and important work. You can produce organic fruits and vegetables and sell them at farmers' markets, or you can sell them to grocery stores, restaurants, or food production facilities that source organic ingredients.
Median hourly wage: $20
Top-end hourly pay: $38.46 and higher
25. Specialty Chef
Forget just being a chef for a restaurant. Become a specialty chef and focus your efforts in the niche area that you find the most exciting and interesting. For example, you could become the best in your area at making incredible pastries or delicious vegan food. You could operate a food truck or develop a line of specialty sauces. Or you could aim even higher and become the next great celebrity chef.
Median hourly wage: $17.09
Top-end hourly pay: $25.45 and higher
---
Fun Jobs for Computer Geeks
If you're a self-proclaimed computer geek, then there's no doubt that working with technology is the only truly fun work for you. Information technology is a field full of promising opportunities, so you can probably find a career that suits you perfectly. Here are a few options to think about.
26. Software Developer
Have fun creating innovative, widely used software products that help solve problems, make processes more efficient, and impact the lives of consumers worldwide. Doesn't that sound like a pretty awesome career? It's one that can come with excellent financial rewards. To get started on this amazing path, you need to attend school to learn about subjects like programming, algorithms, and operating systems.
Median hourly wage: $36.06
Top-end hourly pay: $55.29 and higher
27. Video Game Designer
For someone who loves video games as much as you do, it only makes sense to turn your interests into a fun career that pays well. You can place yourself front and center on a design team that's creating the next great game to hit the market. A lot of enjoyable work goes into video game design, and it can take up to two years for a game to go from concept to final product. You'll likely have a hand in everything from developing plots, characters, and levels to adding sounds to testing for glitches and other issues.
Median hourly wage: $24
Top-end hourly pay: $40.24 and higher
28. User Experience Designer
Do you find human behaviour as equally fascinating as technology? Then you might love a job as a user experience designer (also known as a UED or UXD). After all, you've probably noticed that obtaining information or purchasing items online from some companies is way more enjoyable than from others. It's likely that the better companies have employed user experience designers. UXDs bring together the fields of information technology, marketing, and web and graphic design in order to create and ensure the best user experiences possible.
Median hourly wage: $24.04
Top-end hourly pay: $39.90 and higher
---
Fun Careers for Artistic and Creative Types
If you want to spend your days immersed in artistic and creative endeavours, then you'll likely find many awesome job possibilities. Check out a few of them below that can give you ample opportunities to express yourself.
29. Animator
Cartoons and other types of animation have probably come a long way since you were a kid, but they still provide the same joy and pleasure to the masses. In fact, animation is more impressive than ever before. And the field continues to advance and evolve. So why not reignite that childlike love for highly imaginative moving pictures and join this promising career field?
Median hourly wage: $24.04
Top-end hourly pay: $39.90 and higher
30. Photographer
You can be creative and have fun in the field of photography in so many different ways. For example, you can take photos of people, places, pets, or wild animals. Or you can open your own portrait studio, work for a larger company, or freelance and sell your breathtaking photos to a variety of organizations, professionals, or consumers. The options are nearly endless.
Median hourly wage: $18
Top-end hourly pay: $30.22 and higher
31. Interior Designer
Can you walk into a room or interior space and instantly envision what it "should" look like right down to the light fixtures and wall décor? If so, you probably have the mind of an interior designer. You'd likely have a lot of fun working in this artistic field. From picking out colour palettes to selecting furniture to deciding on the perfect countertops, your days should never be boring.
Median hourly wage: $21
Top-end hourly pay: $34.62 and higher
---
The Most Fun Jobs for Justice Seekers
Catching criminals, liars, and cheaters is fun, at least for those who are enthusiastic about upholding the law. From becoming a security guard to working as a police officer, this field offers many possibilities to think about. You may want to start by taking a legal or criminal justice program. Here are a couple vocations to consider.
32. Crime Scene Investigator
When you watch popular legal shows, can you picture yourself working alongside law enforcement professionals and helping them put criminals behind bars? Well, it's time to turn that dream into reality. Crime scene investigators play an important role in keeping our streets safe. You could be responsible for collecting evidence from crime scenes, taking photos, writing notes, and analyzing your findings in office and lab settings. You'll prepare evidence and reports in order to help convict suspects during criminal trials.
(Note that crime scene investigators are included in the occupational category for all police officers.)
Median hourly wage: $42.24
Top-end hourly pay: $55 and higher
33. Private Detective
Help individuals, lawyers, police departments, and organizations collect the critical information they need for resolving a variety of legal, financial, business, and personal matters. You could be hired to help track down a missing person, conduct a background check on an individual, investigate a computer crime, or collect evidence for a court case.
Median hourly wage: $16.50
Top-end hourly pay: $25.50 and higher
---
Say Goodbye to Boring
You don't need to settle for an ordinary job that makes you want to fall asleep at your desk. It's okay to take a chance, follow the passion in your heart, and pursue fun jobs. You just need to take calculated steps in order to develop the knowledge and skills that will be required of you in your chosen career field. Make your first move today and discover schools in your area by entering your postal code below. An exciting and engaging future awaits!
---