6 Albertan Industry Sectors That Offer Reliable Career Prospects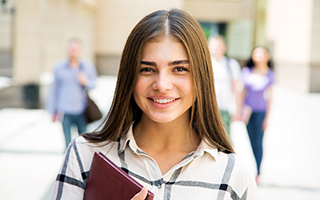 The province nicknamed "Wild Rose Country" is home to a staggering number of compelling industries. But five of them are especially worth your attention if you want a chance to be part of a thriving workforce.
1. Oil and Gas
When you think of Alberta, this sector might be the first one that comes to mind—and rightly so. Invest Alberta says that about 80 percent of Canada's crude oil is produced in Alberta. And the province's oil and gas industry employs about 123,870 people. Those people don't all work in oil and gas extraction. In fact, about 42 percent of jobs in the industry are support positions.
Alberta Health Services (AHS), Canada's largest provincial healthcare system, is frequently looking for new people to hire. It already boasts over 102,700 employees. And it has one of the strongest reputations for patient care as well as some of the most advanced facilities in the country. Imagine what that could mean for your potential career in a field involving diagnostic technology, patient assistance, office support, or wellness and prevention.
With annual revenues in excess of $15 billion (according to Invest Alberta), Alberta's diverse IT and communications sector has garnered worldwide attention. But the innovations it produces extend beyond the areas of networking, computer systems, and software production. Increasingly, the digital arts also play a key role as more and more companies look for creative designers and developers who are eager to help push today's interactive technologies in exciting new directions.
4. Tourism and Hospitality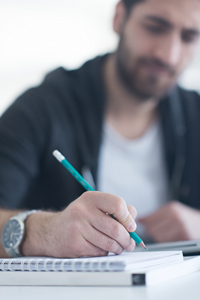 It's no secret that Alberta has many popular tourist destinations. Banff and Jasper National Parks are just a couple of examples. What many people don't realize is just how many workers the province's tourism sector employs: more than 140,000 people in the food and accommodation sector alone. You'll find them in the obvious places like hotels, resorts, and mountain lodges. But with a vibrant industry of guided adventures, ecotours, and support services, a person who loves travel and likes to help others enjoy it too can look forward to a remarkable variety of job prospects.
5. Business, Legal, and Financial Services
Here's a compelling fact: On a per-capita basis, Calgary has more head offices than any other city in Canada, according to Calgary Economic Development. That's just one result of Alberta's strong focus on creating a business-friendly climate. But all of those companies require knowledgeable managers and administrators—as well as professional services like accounting and legal assistance—in order to continue growing and flourishing.
It is estimated that as more of Alberta's skilled trades workers retire, there will be a significant shortage of workers who are able to replace them. This creates a huge opportunity for people who are looking to secure reliable employment in industries that are going to be around for a long time to come. Welding and HVAC training, in particular, could be smart avenues to look into, since the labour shortages are expected to be the highest in these types of industries.
---