Ultimate Medical Academy
Clearwater, Florida
Tampa, Florida
Have you ever imagined that you could become career-ready in less than a year*? By choosing Ultimate Medical Academy (UMA) for your post-secondary education, this could become your reality.
The healthcare industry can provide a stable and secure future, as well as high potential for advancement. By focusing on practical healthcare training, taught by experienced and committed instructors, UMA can provide you with the necessary skills and knowledge to pursue a satisfying and meaningful healthcare career.
Other benefits to attending UMA include:
Flexible day, evening, and weekend schedules
Opportunity to gain real-life experience through externships within local healthcare facilities
Personalized guidance from Financial Aid professionals—helping you determine what sources of financial aid you could be eligible for
Individualized career placement assistance from a Career Services Team committed to helping graduates find full- or part-time employment
If you are ready to take the first step in achieving your educational and career goals within the rewarding healthcare industry, begin by checking out the available program options at UMA, and requesting more information about the ones that catch your interest today!

---
Ultimate Medical Academy Programs

---
Basic X-Ray with Medical Office Procedures
You are the type of person who enjoys multitasking and taking on a wide range of duties each day. That makes the Basic X-Ray with Medical Office Procedures program from Ultimate Medical Academy (UMA) an ideal choice for your post-secondary education.
The innovative curriculum is basically two programs in one, preparing you to perform many different tasks, including:
Assisting with day-to-day patient care
Collecting samples from patients
Conducting laboratory tests
Positioning patients for x-rays and operating x-ray equipment
Office management and record keeping
UMA also readies you to pursue two industry certifications: Basic X-Ray Machine Operator and Certified Phlebotomy Technician. In addition, you can have the opportunity to experience the workforce first-hand thanks to an externship within a local healthcare facility.

---
Dental Assistant
Do you enjoy helping others? Are you interested in a dental career that involves both patient care and administrative duties? If your answer is yes, you can get what you desire by taking the Dental Assistant program at Ultimate Medical Academy. In 7-12 months, you could be helping people achieve optimal dental health.
You can learn how to clean teeth, maintain instruments and equipment, and provide support to the dentist. This program can also teach you about performing x-rays, placing sealant, and taking care of removable dental work. Plus, along with classroom and lab training, you can participate in an externship where you work with a practicing dentist and his or her patients.

---
Medical Assistant
If your career goals involve joining a medical team, the Medical Assistant Certificate program from Ultimate Medical Academy (UMA) could be just right for you.
This skill-based program can teach you to take on a variety of clinical tasks, from performing CPR and administering medications to collecting specimens and taking electrocardiograms. UMA can also prepare you to handle the day-to-day business operations of health facility. In addition, you can take part in an externship in a local healthcare setting, allowing you to gain vital, real-life experience.

---
Medical Billing and Coding
Medical insurance professionals are needed everywhere from hospitals to insurance companies. If you are ready to pursue a future in this essential career field, start training with Ultimate Medical Academy's Medical Billing and Coding program.
The Medical Billing and Coding program can introduce you to the appropriate medical codes to be used for patient conditions and procedures. You can also become proficient with medical billing software and health insurance claims processing. And, an externship could present you with the opportunity to practice learned skills so you can graduate with what it takes to ensure health professionals and patients receive proper reimbursement.

---
Medical/Clinical Laboratory Assistant
In the Medical/Clinical Laboratory Assistant program at Ultimate Medical Academy, you can learn how to perform EKG, phlebotomy, and laboratory procedures. Your studies could also cover medical terminology, anatomy, and physiology. And, you may be shown how to safely handle and collect specimens and work with various pieces of lab equipment. Plus, an externship can give you the experience and confidence that industry employers are looking for.

---
Nursing
Your ideal career would revolve around helping others, making the Associate Degree in Nursing program from Ultimate Medical Academy a wise choice for your post-secondary education.
At UMA, you can learn to assess patients in order to plan and implement safe and accurate treatments. You can also hone the communication skills required to interact with patients and collaborate with healthcare professionals. Plus, you can receive vital training related to ethics in healthcare, allowing you to provide care to patients while respecting their cultural and religious needs.
UMA can also provide you with plenty of opportunities to gain real-life experience through multiple clinical rotations within actual healthcare facilities. The clinical experiences allow you to work under the supervision of health professionals in various areas of the field, including medical-surgical, psychiatry, community nursing, and obstetrics/pediatrics. Upon graduation, you will be prepared to take the National Council Licensure Examination for Registered Nurses (NCLEX-RN).

---
Nursing Assistant
At Ultimate Medical Academy, you can complete the Nursing Assistant program, and prepare to work alongside nurses to make certain patients are content, secure, and stable.
Your courses can cover subject matter related to anatomy, physiology, patient care, and emergency procedures. You can also learn how to safely handle and use various pieces of medical equipment. Ultimate Medical Academy can even include an internship to help strengthen your ability to provide emergency and routine care. Plus, you could be ready to sit for the exam to become a Certified Nursing Assistant, potentially opening the door to the greater opportunities available within hospitals and other medical facilities, such as assisted living centers.

---
Patient Care Technician
If you want to work alongside health professionals, such as doctors and nurses, the Patient Care Technician program at Ultimate Medical Academy is a step in the right direction. This program familiarizes you with the major medical departments, including intensive care, pediatrics, and rehabilitation. You will learn how to perform EKG and phlebotomy procedures.
Upon successful completion of the program, you will possess skills that allow you to manage medical charts, watch over patients, and stay connected with other staff members. Your internship will take you to an actual medical facility where you will solidify your knowledge so you can begin your career as a Patient Care Technician with confidence!

---
Pharmacy Technician
Do you want a fascinating career within the rewarding health industry? If so, the Pharmacy Technician Certificate program from Ultimate Medical Academy (UMA) could be your calling.
You can gain the necessary skills and knowledge to help licensed Pharmacists provide customers with vital medications. To prepare you to take on this role, UMA can teach you the particulars of pharmacology, pharmacy law, drug dosages, drug interactions, and much more. In addition, you can participate in an externship, gaining real-life experience within a pharmacy setting. Finally, you could get ready to take the Pharmacy Technician Certification Exam (PTCB), which can result in gaining the credential of Certified Pharmacy Technician (CPhT).

---
Phlebotomy Technician
Labs, clinics, and hospitals are all great places to pursue employment as an individual trained in phlebotomy. By enrolling in Ultimate Medical Academy's Phlebotomy Technician program, you could look forward to opportunities in these settings and more.
Your training can help you to become proficient with medical terminology and lab procedures. You can also learn to safely collect blood, use equipment properly, and apply your new skills through an internship within a real lab setting. Plus, preparation for the American Medical Technologists phlebotomy certification exam can further help you get ready for your new career.

---
Ultimate Medical Academy Locations
Clearwater, Florida
1255 Cleveland Street . Clearwater, FL . 33756
Tampa, Florida
9309 North Florida Avenue . Tampa, FL . 33612

---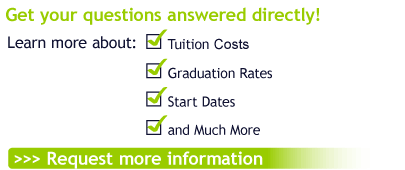 ---
Accreditation
UMA is accredited by the Accrediting Bureau of Health Education Schools (ABHES), the only accrediting body recognized by the US Department of Education as both an institutional and specialized accreditor focusing on healthcare education and training. UMA is also a member of the Career College Association (CCA), Better Business Bureau (BBB), and several other local and national organizations.
---