Trade Schools & Colleges > Texas School of Business > Medical Assistant
Texas School of Business
Medical Assistant Diploma
By training in the Medical Assistant Diploma program at Texas School of Business, you prepare for a career where you can make a difference in the lives of others every day.
With a dynamic post-secondary education, you can equip yourself with the clerical and clinical skills needed to enter the rewarding allied health field.
As a health care professional, you can take advantage of your natural talents, motivation, and passion for helping people. If you're ready to pursue the fulfilling career future you deserve, Texas School of Business can help you take your first steps.

---
Program Perks
As a student, you can enjoy learning from instructors with real-world experience in the on-campus medical training labs, which are complete with medical instruments, lab testing and diagnostic equipment, and physical exam tables. Learning in this lab setting could allow for a smooth transition between your classroom learning and the included off-site practicum placement.
In your studies, you could acquire the versatile skill set needed to:
Help doctors with routine medical exams (check-ups, physicals, etc.)
Compile vital sign readings and complete detailed medical histories
Assist doctors with basic surgeries
Complete core lab procedures such as collecting blood samples
And more!
The Medical Assistant Diploma program can also supply you with thorough background knowledge of how to use word processing, bookkeeping, and scheduling programs so you can learn how to help physicians remain as efficient and effective as possible.
---
Classroom and Media-Based Learning Platforms
The Kaplan Integrated Technology (KIT) platform was designed to:
Allow students to participate in collaborative discussions with instructors and classmates about topics that are covered in class
Provide digital resources like simulations and videos.
Reinforce classroom studies.
---
After You Graduate
Upon completing the program, you could graduate ready to sit for the Registered Medical Assistant (RMA) and Certified Medical Assistant (CMA) certification examinations. You could also be prepared to apply for entry-level positions like:
Medical Assistant
Front Office Assistant Manager
Clinical Laboratory Aide
Blood Bank Donor Unit Assistant
Hospital Donor Unit Assistant
Learn more about enrolling in the Medical Assistant Diploma program at Texas School of Business by getting in contact with admissions today. Start by filling out the information request form!

---
The Medical Assistant Diploma program at Texas School of Business is offered in:
Friendswood, Texas
Houston North Campus, Texas
---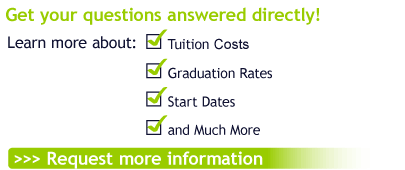 ---