TCI - College of Technology
New York City, New York
Start thinking about a more positive future.
Why? Because TCI - College of Technology can give you plenty of reasons to.
This school is committed to helping you gain a real edge as you look for a job that can change your life.
How? With hands-on teaching. As a TCI student, you'll get to use the kinds of technology found in the line of work you want to enter.
Where does all of this happen? In one of the most well-connected cities on the planet, of course. TCI is in a lively area of New York City, easily reached by all forms of available public transportation. Plus, by going to school in Manhattan, you'll never be too far from where the action is.
And here's an important point: TCI is held to high standards like other New York colleges and universities.
But the reasons for attending TCI don't stop there. From laptops available to every student to free help with choosing a career, TCI works hard at finding ways to support you.
So check out TCI's programs* and invite them to send you additional information. There is so much more to know about TCI!

---
TCI Programs
Division of Arts and Sciences
Division of Business and Legal Studies
Accounting Technology
Business Administration
Paralegal Studies
Security Services and Management
Division of Engineering and Facilities Technologies
Automotive Technology
Electronics Engineering Technology
Facilities Management Technology
Heating, Ventilation, Air Conditioning and Refrigeration Technology
Industrial Electronics Technology - Computer Technology Track
Networking Technology
Division of Health Sciences and Technologies
Health Information Technology
Human Services
Ophthalmic Dispensing

---
Get a Fresh Start in the City Made for Fresh Starts
The cultural capital of the world. That's just one of the ways people describe New York City. This place has a history of welcoming immigrants and being a beacon for people's hopes and dreams. As a result, it's become one of the most diverse cities on Earth.
From TCI's campus in Manhattan, you'll be close to lots of opportunities to try new things and grow as a person.
Of course, it doesn't hurt that New York City is home to many other bright, talented, and driven people. TCI itself has roots that stem from a Nobel Prize winner and a co-founder of NBC, the popular television network.
In short, its location in New York City makes TCI easy to reach. But it also makes for some pretty incredible opportunities.
---
Go to School Only 3 Days Per Week (If You Choose)
TCI understands that you might have other things to do besides getting an education. That's why you can choose to attend classes just three days per week. Other class schedules are also available.
TCI can support you in the following ways as well:
Helping you navigate the financial aid process (if you qualify)
Providing career advising services for as long as you need them
Offering extra help for any special circumstances you may have
---
Give Back to the Community
Community involvement is a big part of what makes TCI different. And it provides students like you the chance to feel what it's like to do good while building skills that can go a long way toward reaching success.
Two of TCI's most special programs are:
The Dare to Dream Project—Students volunteer to help groups that provide support to people in need.
The Dare to Repair program—TCI receives old or damaged equipment. Then, students restore it to good condition and give it to community groups that need it (for free).
---
Have Fun and Develop Your Leadership Talent
The student clubs at TCI provide many other ways to get involved in gainful activities. Maybe you are interested in:
A creative pursuit like photography
An active sport like basketball
A useful skill like public speaking
Depending on what you enjoy or want to explore more, you might just find a club at TCI that fulfills your drive and curiosity.
---
Start Breathing New Life into Your Future Today!
TCI - College of Technology wants to be your school. So have them contact you with all of the information that can get you moving forward.

---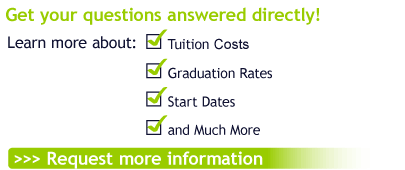 ---
TCI - College of Technology Accreditation Information
*Please note that not all programs are available at all times.
**Community College Week (Community College Week - 2011 Annual Survey of two-year associate degree-granting institutions. 6-11-12 Issue).

Programs are subject to change without notice. For complete program information please contact TCI today.