South Texas Vocational Technical Institute
Brownsville, Texas
Corpus Christi, Texas
McAllen, Texas
San Antonio, Texas
Weslaco, Texas
Do you learn best by doing? Would your ideal post-secondary education focus on building hands-on, career-oriented skills? If so, South Texas Vocational Technical Institute (South Texas Vo-Tech) could be your perfect match. From five campus locations in Texas, this accredited career school can offer you vocational training within some of today's most rewarding industries, including skilled trades, health care, and business.
For more than 40 years, South Texas Vo-Tech has been offering short-term programs that are designed to get you out of the classroom and into the workforce in the shortest amount of time possible. Curriculum for each program is designed to provide plenty of practical training, as well as experience working with industry-current equipment and technologies. You can also receive a maximum of support outside of your classes, including assistance from personnel who are trained to identify potential sources of financial aid, and help you complete the necessary paperwork.
South Texas Vo-Tech is also committed to helping graduates secure employment. The Career Services Department can provide you with individualized training related to everything from resume preparation to interviewing techniques. They also work to cultivate lasting relationships with employers and community organizations, allowing them to provide you with information on industry-specific job availability.
Find out how South Texas Vo-Tech can help turn your career goals into reality in less time than you thought possible. Browse their available programs, and request more information today!

---
Programs at South Texas Vocational Technical Institute
Health Care
Business
Skilled Trades

---
South Texas Vocational Technical Institute Locations
Texas

---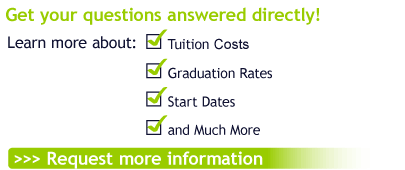 ---
Programs vary by location.
Financial aid available for most programs to those who qualify.
Approved to train eligible veterans - check for availability.
Graduate employment assistance available.
Professional Massage Therapy only offered at the McAllen and Brownsville locations.
Flexible Class Schedules - Day and evening classes available.
DSHS License #MS1045 for the PMT program at the Brownsville and McAllen campuses.
HS Diploma/GED Required.
---