Sanford-Brown
Diagnostic Medical Sonography
Do you want post-secondary training in a fascinating area of the health industry? If so, the Diagnostic Medical Sonography program options from Sanford-Brown could be your calling.
Sanford-Brown can provide you with experience using sonographic equipment to perform ultrasounds of the abdomen, pelvis, superficial structures, and more. You can also gain a strong knowledge of the anatomy, physiology, and pathophysiology of scanned organ systems. In addition, you can learn to recognize sonographic patterns of organs, follow protocols for the surveying of organs, and clearly and accurately articulate your findings.
Request more information today to find out how you can gain the health-related education you desire!

---
Diagnostic Medical Sonography is available at the following locations:
Phoenix, Arizona
Fort Lauderdale, Florida
Atlanta, Georgia
Iselin, New Jersey
Cleveland, Ohio
Pittsburgh, Pennsylvania
Dallas, Texas
Houston, Texas
San Antonio, Texas

---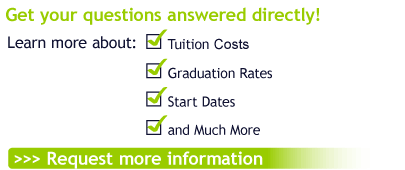 ---
Sanford-Brown cannot guarantee employment or salary. Credits earned are unlikely to transfer. Find disclosures on graduation rates, student financial obligations and more here.
---

© 2001 - 2013 Beelineweb.com
Advertise With Us!