Sanford-Brown
Florida · Georgia · New Jersey · New York · Texas
Mobilize your true potential. Sanford-Brown shares your eagerness to grow in new directions and to uncover the best parts within yourself.
Your future might be what you make it, but having a quality school by your side can help you arrive in that future fully prepared. With a school that matches your enthusiasm, your educational experience can feel smoother and more rewarding.
Sanford-Brown can be that school for you.

---
Sanford-Brown Programs
Getting an education that can enrich you starts with following your personal interests. That's why Sanford-Brown offers variety in its healthcare-focused programs. Choose from technical and non-technical areas of study that can aid you in your journey toward an entry-level allied health, dental, or nursing position.
---
Allied Health Diagnostic
Put your enthusiasm into something that can have a positive effect on numerous lives. This fascinating area of healthcare is all about helping doctors and patients get the answers they need. And here's a plus: Many of these fields involve getting to use interesting and advanced technology.
Allied Health Diagnostic Programs
Allied Health*
Cardiovascular Sonography
Cardiovascular Technology
Diagnostic Medical Sonography
Diagnostic Medical Ultrasound
Radiography

---
Allied Health Technicians and Therapists
Apply your energy toward learning about a field that matters greatly to the people it helps. In the world of healthcare, vital services take many different forms. Each of these areas is made up of people doing crucial, beneficial work that can have a positive impact.
Allied Health Technicians and Therapists Programs
Anesthesia Technology
Dialysis Technology
Massage Therapy
Medical Assistant
Medical Billing and Coding
Medical Laboratory Technician
Pharmacy Technician
Surgical Technology
Veterinary Technology

---
Dental
Uncover the vibrant possibilities within a field that represents an essential aspect of people's overall health. Learning about dental assisting and dental hygiene can be fascinating and fun. And extra rewards come from knowing that you have the potential to make someone's life a little better through the work you do.
Dental Programs
Dental Assistant
Dental Assisting with Expanded Functions
Dental Hygiene

---
Nursing
Show the world just how dedicated you really are. Nursing is one of the most admired and meaningful professions you can pursue. And learning about this field can be extremely captivating and personally enriching.
Nursing Programs

---
Specialized Healthcare Training to Help You Make a Difference
Education can be an important part of setting your personal strengths free. It can help empower you to have a positive effect on your own life as well as the lives of people in your community.
When you choose Sanford-Brown, you make it clear—to yourself and everyone around you—that your goals are important.
That's because a Sanford-Brown education is an education with clear purpose built in. It's designed to enrich you and help you gather the abilities that make positive impressions with today's health-sector employers.
In fact, Sanford-Brown is always seeking partnerships with hospitals and clinics. And the practical and innovative teaching methods used to train students are meant to develop skills and experiences required by such organizations.
---
Support That Makes Room for Your Life and Ambitions
At Sanford-Brown, the staff and instructors know that:
Your life extends beyond school.
Day, evening, weekend, and online class options make attending school easier.
You want to focus your energy on learning, not finances. Financial aid is available for those who qualify, and you can get help determining your eligibility.
Career assistance before and after you graduate enables you to benefit from continued support as you work to bring your ambitions to fruition.
---
Introduce Yourself to Sanford-Brown Right Now!
Go straight to the source to begin learning what you are truly capable of accomplishing. Invite Sanford-Brown to contact you with all of the additional details you need.

---
Sanford-Brown Locations
An appealing setting can amplify your motivation and make your educational experience even more memorable and worthwhile. Sanford-Brown's campuses are located in some of the most lively and culturally relevant areas of the country.
Florida

Fort Lauderdale, Florida
Jacksonville, Florida
Tampa, Florida

Georgia

New Jersey

New York

Garden City, New York
Melville, New York
New York City, New York

Texas

Dallas, Texas
Houston, Texas
San Antonio, Texas
---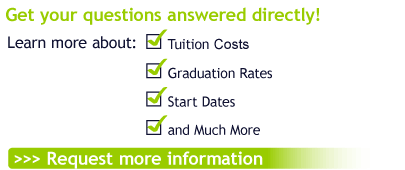 ---
*The Allied Health program has been designated by the school as a program for which federal student financial assistance is not available. Therefore, students will have to arrange for their own financing for the program.
Approval #REQ85558
REG# 03-07-1680T
Sanford-Brown cannot guarantee employment or salary. Credits earned are unlikely to transfer. Programs vary by location. Find disclosures on graduation rates, student financial obligations and more here.