Lincoln College of New England
Southington, Connecticut
At Lincoln College of New England, you come first. After all, a school wouldn't be a school without its students. That's why the focus of this quality career school is on the actual needs and wants of people like you.
It's personalized. It's specialized. And it's flexible. Lincoln College of New England works hard to give your educational experience the qualities that can help you achieve big returns on your efforts.
They emphasize your career goals so that you can finish school with the means to materialize them.

---
Lincoln College of New England Programs
When you choose to take a program at Lincoln College of New England, you can get much more than an education. You can get preparation for a future in the career area you want to enter. You can also build invaluable relationships with staff who offer services in many areas, from tutoring to job search strategizing. And, thanks to various class scheduling options, you can train during the times that fit best into your current lifestyle. Run through the list of programs today to find your true fit!
---
Healthcare
What can you get from a healthcare program at Lincoln College of New England?
Instruction and support from faculty who know what it takes to make it in the field
Practice using the technologies, tools, and equipment found in your chosen sector
Carefully designed training that gives you industry expertise and invaluable soft skills
But that's not all. Whether you are looking for a program related to health care administration or practical patient care, get fully informed by asking Lincoln College of New England for program details today!
Healthcare Programs:
Dental Administrative Assistant
Dental Chairside Assistant
Dental Hygiene
Executive Medical Assistant
Health Information Coding
Health Information Technology
Medical Assisting
Occupational Therapy Assistant
RN to BSN

---
Legal & Criminal Justice
Do you want a versatile education pertaining to the broad field of criminal justice? Or would you rather focus on the specific training needed to become a paralegal? Lincoln College of New England offers both, giving you the power of choice. Become part of tight-knit academic environment that focuses on shaping your future in the legal or criminal justice field!
Legal & Criminal Justice Programs:
Criminal Justice
Paralegal

---
Business
Lincoln College of New England knows what it takes to excel in a business career. And they know how to pass these abilities on to you. Uncover the many advantages of Lincoln College of New England's business programs in enticing sectors like hospitality, accounting, and management.
Business Programs:
Accounting
Business Management
Hospitality Management

---
Communication & Broadcasting
This is why you should keep Lincoln College of New England's communication and broadcasting programs in mind:
You can acquire a firm grasp of how to create enticing media content, or you can learn to be the person who smoothly delivers media information on-air or online. Review Lincoln College of New England's attractive communication and broadcasting program options today!
Communication & Broadcasting Programs:
Broadcasting
Communication

---
Funeral Service/Mortuary Science
When dealing with the loss of a loved one, people appreciate having a professional they can rely on to handle the situation with empathy and tact. By taking a funeral service or mortuary science program at Lincoln College of New England, you can learn to be someone that people turn to in those times of need.
Funeral Service/Mortuary Science Programs:
Funeral Service Management
Mortuary Science

---
Human Services
Put your natural kindness to work. At Lincoln College of New England, you can turn your empathy for other people into valuable social service skills. Imagine learning how to influence the quality of people's lives in meaningful ways! With human services training, you can explore new career prospects while having a positive effect in your community.
Human Services Programs:

---
Helping You Build a Better Future
Lincoln College of New England can enable you to enjoy your college experience. You may find yourself surrounded by like-minded people who share your goal of following a career dream. At the same time, you will be gathering essential building blocks to help you stay on target for the career you want.
Here are three ways that Lincoln College of New England helps you keep your future on track:
Each student is seen as the individual that he or she is.

Some students come to Lincoln College of New England as military veterans looking to return to the workforce. Others are attending college straight out of high school. And some are working adults looking to switch up their careers.

Everyone has different circumstances and different reasons for wanting to educate themselves. So Lincoln College of New England makes sure you get the individualized attention and support you need for your specific situation.

From admissions to financial aid to career preparation, the school's student services are provided to assist you with your unique needs.

The program offerings span today's best industries.

Individualized attention is critical, but it doesn't mean anything unless it's related to the job you want. At Lincoln College of New England, you will find programs in high-growth industry areas that are full of opportunity. Business, communication, healthcare, broadcasting, funeral service, and criminal justice are a few examples.

Feedback is consistently gathered about the success of current courses and any additional courses that students would like to see offered. Then, updates are made accordingly. Most programs also incorporate internships. This means that business students can gather experience in a corporate environment, healthcare students can spend time in a hospital, and so on.

Keeping "small" allows you to reap big rewards.

The word "small" doesn't usually conjure up ideas of greatness. But at Lincoln College of New England, "small" is a great thing. Small classes enable big benefits. By not overcrowding classrooms, the instructors actually have the chance to get to know each student personally.

You won't be a stranger among strangers. You can be part of a tight-knit group that benefits from having strong rapport with each other and the instructor.
Connect with Lincoln College of New England Today!
Lincoln College of New England is ready to show you the full picture of what your career training can look like. If you want to talk about your expectations and get answers to your questions, all you have to do is ask!

---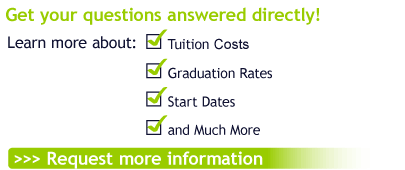 ---
Lincoln College of New England Accreditation
---
For more student consumer information, please click here.