Laurus Technical Institute
Decatur, Georgia
Jonesboro, Georgia
West Atlanta, Georgia
Laurus Technical Institute (LTI) is a place for students who want to take their career goals into their own hands by building the theoretical knowledge, technical skills, and practical experience valued in today's health care and skilled trades industries.
LTI has multiple campus locations in the Greater Atlanta Metro area of Georgia, and is approved by the Nonpublic Postsecondary Education Commission of Georgia. It is also accredited by the Accrediting Commission of Career Schools and Colleges (ACCSC).

---
What Can Laurus Technical Institute Do For Me?
LTI's goal is to provide fast, convenient, and career-oriented education in the fields of skilled trades and health care.
To support this approach, LTI can offer you:
A choice of afternoon or evening class schedules
Program start dates throughout the year
Career-focused curricula
Small class sizes that average 19 students
Externship and industry certification preparation (for applicable programs)
The majority of faculty has a minimum of 10 years experience in the field they teach, and are committed not only to guiding you through the program, but also to passing on their personal experiences in the industry. Tutoring from the faculty is also available four days a week by appointment.
Programs include a balanced mix of classroom learning and practical training within laboratories that contain industry-specific equipment and technologies. Plus, you can have access to ConnectEd, an online student portal that contains course-specific lecture notes and presentations, study materials, related websites and articles, and more.
LTI has also worked with more than 350 employers in the Atlanta Metro area over the past few years to create externship opportunities. Not only can an externship allow you to test your skills and knowledge in an actual industry setting, but it could provide the opportunity to create professional relationships and gain a reference for future employers.

---
Student Services at Laurus Technical Institute
LTI is able to provide a number of helpful student services, such as:
Financial Services—LTI is authorized by the U.S. Department of Education to offer Title IV financial aid to qualified students. Financial aid advisors are happy to give advice on the available options, answer questions, and assist with the application process. There are also scholarships available, which you could have the chance to apply for.
Career Services—The career services department has staff who are trained to provide career counseling in areas like resume and cover letter writing, interviewing, job searching, and networking. They also work with more than 90 employers in the Atlanta metro area to help match students with potential job opportunities.
Additional Services—Other services offered by LTI include:
Budgeting and credit counseling workshops
Personal and academic advising
Referrals for community resources (including housing, childcare services, and medical/dental assistance)
Alumni events and workshops

---
Learn More!
You now have a general idea of what LTI is and what it can do for you and your career goals. So, what's the next step? Fill out a short request form today to have the admissions department contact you directly to answer your questions, schedule a tour of the facilities, and walk you through the enrollment process!

---
Health Care Programs
When it comes to a career helping others, the health care industry can be a great option. Laurus Technical Institute (LTI) offers multiple programs related to this career field.
Would you enjoy managing health care information by working with numbers, codes, and computer technology? Or, would you prefer to perform hands-on tasks involving direct patient care? Whatever the case, LTI has a program to fit your area of interest.
Contact LTI today by filling out the short information request form, and find out which program can help you pinpoint your place in the health care industry!
Laurus Technical Institute Health Care Programs:
Medical Assistant
Medical Billing & Coding

---
Skilled Trades Programs
A city isn't a city without buildings. A house can't be lived in without heating, and the economy would suffer without the manufacturing and transportation industries. So, what do all of these things have in common? Skilled trades workers. If you are interested in a future within the skilled trades industry, Laurus Technical Institute (LTI) can offer career training in fields like HVAC, welding, and maintenance technology.
Some of the benefits of choosing LTI for skilled trades training can include:
Courses that focus on building hands-on skills
On-site training labs with industry-current equipment and tools
Preparation for industry certification exams
If you want to know more about career training from Laurus Technical Institute, fill out a request form today to speak directly to the admissions department!
Laurus Technical Institute Skilled Trades Programs:
Heating, Ventilation & Air Conditioning
Maintenance Technician
Refrigeration Technology
Welding Technology

---
Laurus Technical Institute Locations
Decatur, Georgia
523 Church Street . Decatur, GA . 30030
Jonesboro, Georgia
9540 Tara Boulevard . Jonesboro, GA . 30236
West Atlanta, Georgia
4801 Fulton Industrial Boulevard . Atlanta, GA . 30336
---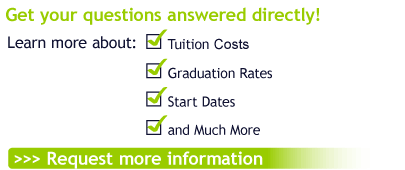 ---