Are you ready to get proactive about your career future? If so, a hands-on education from Kaplan Career Institute could be the right choice.
This accredited career school offers a variety of vocational programs related to some of today's most rewarding industries, including business, health care, criminal justice, trades, and technology.
With locations in Ohio, Pennsylvania, and Tennessee, you can have the opportunity to find a training program that suits your individual career goals at a campus near you.

---
Helping You Succeed
At each of Kaplan Career Institute's campus locations, you can find qualified instructors who are knowledgeable, experienced, and passionate about their field. The curriculum for each program is designed to encourage active participation through:
This adds up to a relevant education that allows you to graduate with the necessary skills and knowledge to launch your career.
---
Supporting Your Needs
Kaplan Career Institute also offers a wide range of support services, which includes tutoring and academic advising. Financial aid is also available to those who qualify, and can include federal and state grants, loans, work study programs, and scholarships.
In addition, eligible graduates can benefit from career planning resources and assistance, such as professional development training, workshops, and advising sessions. Plus, graduates may have the opportunity to return in the future for refresher courses from their program of study without paying additional tuition costs (subject to space availability).
---
Kaplan's Unique Commitment
In addition, Kaplan Career Institute offers a truly unique and valuable benefit to all prospective students. As part of The Kaplan Commitment℠ to help you identify and reach your career goals, you have the opportunity to take part in actual classes (with all completed work being counted toward actual credits) during an introductory period before having to commit to enrollment or make any payments toward tuition.*
If you are ready to start working toward the education and career opportunities you desire, begin today by checking out the programs currently available and requesting information from Kaplan Career Institute!

---
Kaplan Career Institute Programs:

---
Kaplan Career Institute Locations:
Ohio
Pennsylvania
Tennessee
---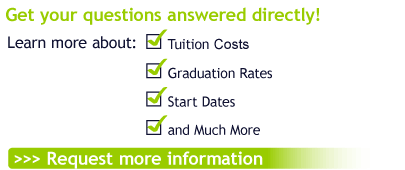 ---
Accreditation
Contact us today to learn more about how we are accredited and what this means for your education.
---
* No credits will be earned if the student withdraws from the program.
---

© 2001 - 2013 Beelineweb.com