Dorsey Schools
8 Michigan Locations
Do you want to attend a well-respected school that has been training students for over 70 years? If so, consider Dorsey Schools, which is dedicated to helping students in the Detroit metro area prepare for career opportunities within the beauty, medical, culinary, or HVAC fields. In less than one year, you could be ready to graduate and join the thousands of Dorsey Schools' alumni who are working in their chosen career fields throughout the United States.
If scheduling conflicts have been holding you back from obtaining an education, Dorsey Schools can offer morning, afternoon, and evening class options, which could allow you to continue working or taking care of your children. In addition, class sizes at Dorsey Schools are kept small to ensure you can receive the individualized attention you deserve.
Dorsey Schools is also committed to providing program curricula that meet the demands of the industry. This means that you can have the opportunity to gain a career-specific education, allowing you to graduate job ready. To help make this happen, you can receive hands-on training within on-site labs that model actual workplace settings. Plus, you could learn how to use industry-current equipment, and develop skills that relate directly to your chosen career path.
Find out how you can begin working toward your educational and career goals with help from Dorsey Schools. Begin by checking out the program options listed below, and requesting more information today!

---
Dorsey Schools Programs:
Beauty Training:
Culinary Training:
HVAC Training:
Medical Training:

---
Dorsey Schools Locations:
Farmington Hills, Michigan
Lansing, Michigan
Madison Heights, Michigan
Roseville, Michigan
Saginaw, Michigan
Southgate, Michigan
Waterford-Pontiac, Michigan
Wayne-Westland, Michigan

---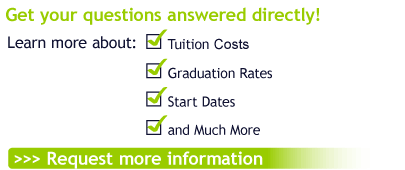 ---
Financial Aid is available for those who qualify. Select Dorsey Schools programs are approved training under the Post 9/11 GI Bill, the Montgomery GI Bill (MGIB), Veterans Retraining Assistance Program (VRAP) and the Vocational Rehabilitation and Employment (VR&E) VetSuccess Program at the following campuses: Farmington Hills, Madison Heights, Roseville, Southgate, Wayne-Westland. Dorsey Schools is accredited by the Accrediting Council of Independent Colleges and Schools. For more information about graduation rates, the median debt of students who completed the program, and other important information, please click here.