Dawn Career Institute
Wilmington, Delaware
Are you looking for a post-secondary institution that understands the unique needs and priorities of adult learners who are already juggling a busy schedule? If so, Dawn Career Institute could be an ideal option for you. This accredited school is backed by over 30 years of experience, and can allow you to develop marketable skills and specialized knowledge through practical, career-specific education programs that are available in day or evening options.
The programs offered by Dawn Career Institute are designed to help you prepare to pursue a wide range of new career opportunities, or advance within your current profession. You can receive hands-on education that hones in on the abilities required by employers, allowing you to devote your time to obtaining an industry-relevant education. Plus, Dawn Career Institute has Program Advisory Committees in place to review and update each program at least two times per year, which means you can enjoy programs that contain up-to-date curricula.
In addition, Dawn Career Institute's various student and alumni services can assist you in a number of areas. You can meet with a financial aid representative who can help you explore the different options for funding your education, including financial aid (available for those who qualify), loans, veterans' benefits, scholarships, grants, and more. There is also the opportunity to benefit from career and job placement assistance, which can include support in everything from building a resume to identifying potential employers to improving interviewing skills.
If you are ready to learn more about enrolling at Dawn Career Institute, begin by browsing the available programs, and requesting additional information today!

---
Dawn Career Institute Programs:
Advanced Esthetician
Dental Assistant
Medical Assistant
Personal Fitness Trainer
Pharmacy Technician
Therapeutic Massage Practitioner

---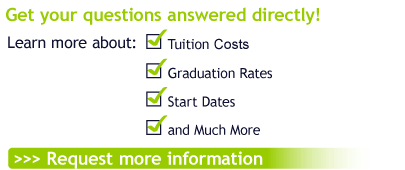 ---
Accreditation
Dawn Career Institute is accredited by the Accrediting Commission of Career Schools and Colleges (ACCSC).
---
For useful consumer information, please click here.