Coyne College
Electrical Construction and Maintenance
The Electrical Construction and Maintenance technician (electrician) of today installs and services a broad range of electrical systems and controls. The Electrical Construction and Maintenance training program is designed to provide the skills and competencies demanded by today's industrial, commercial and residential electrical equipment and systems.

The Electrical Construction and Maintenance program provides theory and practice in electrical and electronic basics. Studies include the use of diagnostic test equipment and troubleshooting techniques while performing hands-on laboratory exercises. Students study residential wiring systems and lighting. Hands-on exercises include conduit bending and installation, and lighting and control system installation. Following a thorough study of rotating machinery and power systems analysis, industrial wiring and motor controls are studied. Hands-on exercises include the planning, wiring, and testing of motor control circuitry. National Electric Code and theory are taught throughout the program.

Upon successful completion of Coyne College's Electrical Construction and Maintenance training the graduate will possess the necessary skills for entry-level positions as electricians in electrical construction or in electrical maintenance.

---
Electrical Construction and Maintenance is available at the following location:
Green Street Campus, Chicago, Illinois

---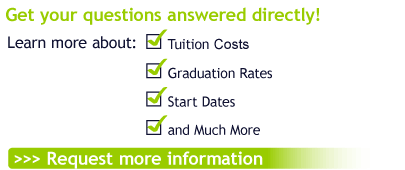 ---
Accreditation
Coyne College is accredited by the Accrediting Commission of Career Schools and Colleges (ACCSC).
---
For more information about Coyne College's graduation rates, the median debt of students who completed the program, and other important information, please visit our website.
---

© 2001 - 2013 Beelineweb.com



Privacy Policy | Advertise With Us!