Concorde Career Colleges
Respiratory Therapy
You are committed to making a difference in the lives of others, and you have an interest in one of the critical life-sustaining functions—breathing. Explore a career in Respiratory Therapy at Concorde Career Colleges.
You may thrive on direct patient contact. As a respiratory therapist you will test, diagnose and treat patients to improve their breathing. You'll employ and monitor life support equipment, and assist physicians in the diagnosis and management of heart/lung deficiencies and abnormalities, in hospitals, clinics, care homes, research facilities and sleep labs.
If instead you envision yourself providing these facilities with the best and latest, your career may include sales, repair or manufacturing of respiratory equipment, or pharmaceutical sales.
Check out the wide variety of employment opportunities available to Respiratory Therapists in your local newspaper, and online. This is an in-demand career, and Concorde Career Colleges' quick and thorough training will get you on your way.
Concorde Career Colleges' Respiratory Therapy programs provide realistic laboratory practice, and hands-on work experience in hospital settings through clinical rotations. Graduates can also receive Healthcare Provider CPR certification from the American Heart Association.

---
Learn the following skills:
ACLS protocol
Advanced pharmacology
Arterial blood gas analysis
Bronchodilator
Bronchoscopy assistant
Chest physiotherapy
Chest tube theory
ECG
Hemodynamic monitoring
Home respiratory care
NICU monitoring
Oxygen therapy
Patient teaching and instruction
Pulmonary function testing
Pulmonary rehabilitation
Renal affects on the respiratory patient
Trauma and CPR team
Ventilator and airway management
Your rewarding career as a Respiratory Therapist begins at Concorde Career Colleges.

---
Respiratory Therapy is available in:
North Hollywood, California
San Bernardino, California
San Diego, California
Aurora, Colorado
Jacksonville, Florida
Miramar, Florida
Orlando, Florida
Tampa, Florida
Kansas City, Missouri
Portland, Oregon
Memphis, Tennessee
Dallas, Texas
San Antonio, Texas

---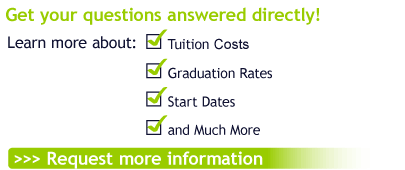 ---
For more information about graduation rates, the median debt of students who completed the program, and other information, click here.
---

© 2001 - 2013 Beelineweb.com
Advertise With Us!